The Effect of Distraction Techniques (Watching Cartoons) on Pain in Children Aged 9-12 Months During Measles Immunization
Abstract
Pain reduction is all children's need and right. Techniques of pain reduction are divided into two, namely non-pharmacological and pharmacological. Pharmacology is a technique of pain reduction using drugs while non-pharmacological is a way to reduce the pain with distraction techniques. This study purpose was to determine the distraction techniques effect (watching cartoons) on pain based on literature studies. The research method was used to study the literature or study journals from 10 journals. The results of literature studies from 10 journals showed that distraction techniques (watching cartoons) could reduce pain scores and reduce the level of anxiety of children experienced invasive procedures. It concluded that the distraction technique (watching cartoons) can reduce pain scores in children. Suggestions of this literature study results for further researchers who want to do a literature review are advised to collect as many sources as possible (journals and articles) to get maximum results.
Keywords:
Distraction Techniques, Pain, Children
Downloads
Download data is not yet available.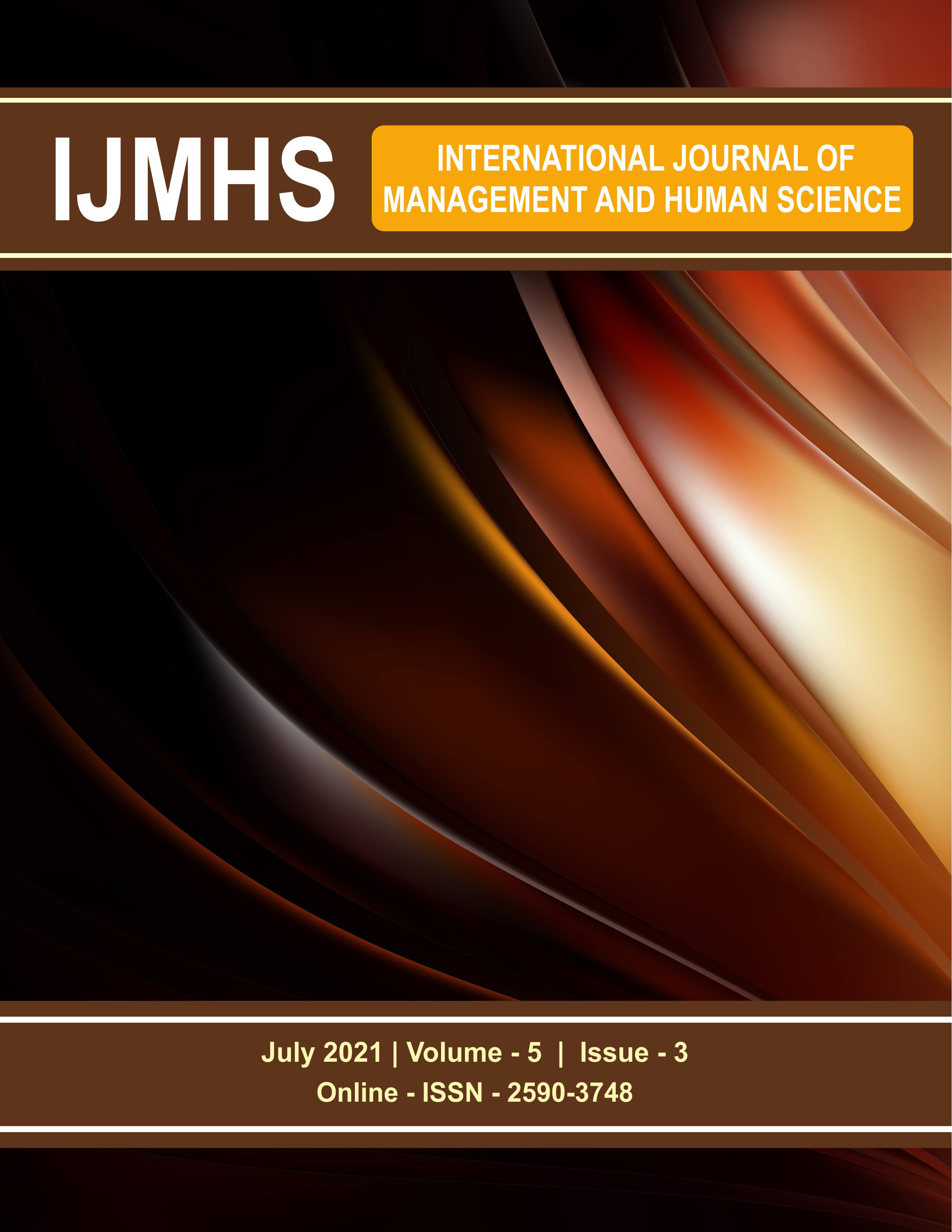 Downloads
How to Cite
Ratumas Ratih Puspita, Rita Dwi Pratiwi, Holidah, Akub Selvia, Ade Mayrani Yuniar, & Sandeep Poddar. (2021). The Effect of Distraction Techniques (Watching Cartoons) on Pain in Children Aged 9-12 Months During Measles Immunization. International Journal of Management and Human Science (IJMHS), 5(3), 53-59. Retrieved from https://ejournal.lucp.net/index.php/ijmhs/article/view/1522
License
Copyright (c) 2021 International Journal of Management and Human Science (IJMHS)
This work is licensed under a Creative Commons Attribution-NonCommercial-NoDerivatives 4.0 International License.
Metrics