AN EXPLORATION OF MANAGERS' INTENTION TO RETAIN OLDER EMPLOYEES IN LIBYA CORPORATE SECTORS
Abstract
This study explored the Managers' Intention to Retain Older Employees in Libya Corporate Sectors. The survey analysed the intention of managers to absorb older employees in an establishment through observed behaviours and actions. Thus, the research employed the Model of Planned Behaviour (MPB). It concentrated on the undesirable typecast attitude meted out to the older employees in a working environment. Though, contrary to the expectations of human capital theory (HCT), recruitment processes may select candidates with the best social 'fit' to an existing workplace rather than candidates with the greatest skills or experience. Therefore, stereotypical outlooks of the abilities of some clusters of workers for instance older employees can have unjustified effect over the possibility that people without jobs will flourish in getting new work through employment interviews. Hence, this research will unequivocally contribute to the knowledge development of Managers' Intention to Retain Older Employees in Numerous Corporate Sectors.
Keywords:
Manager's intention, Older employees and corporate sector
Downloads
Download data is not yet available.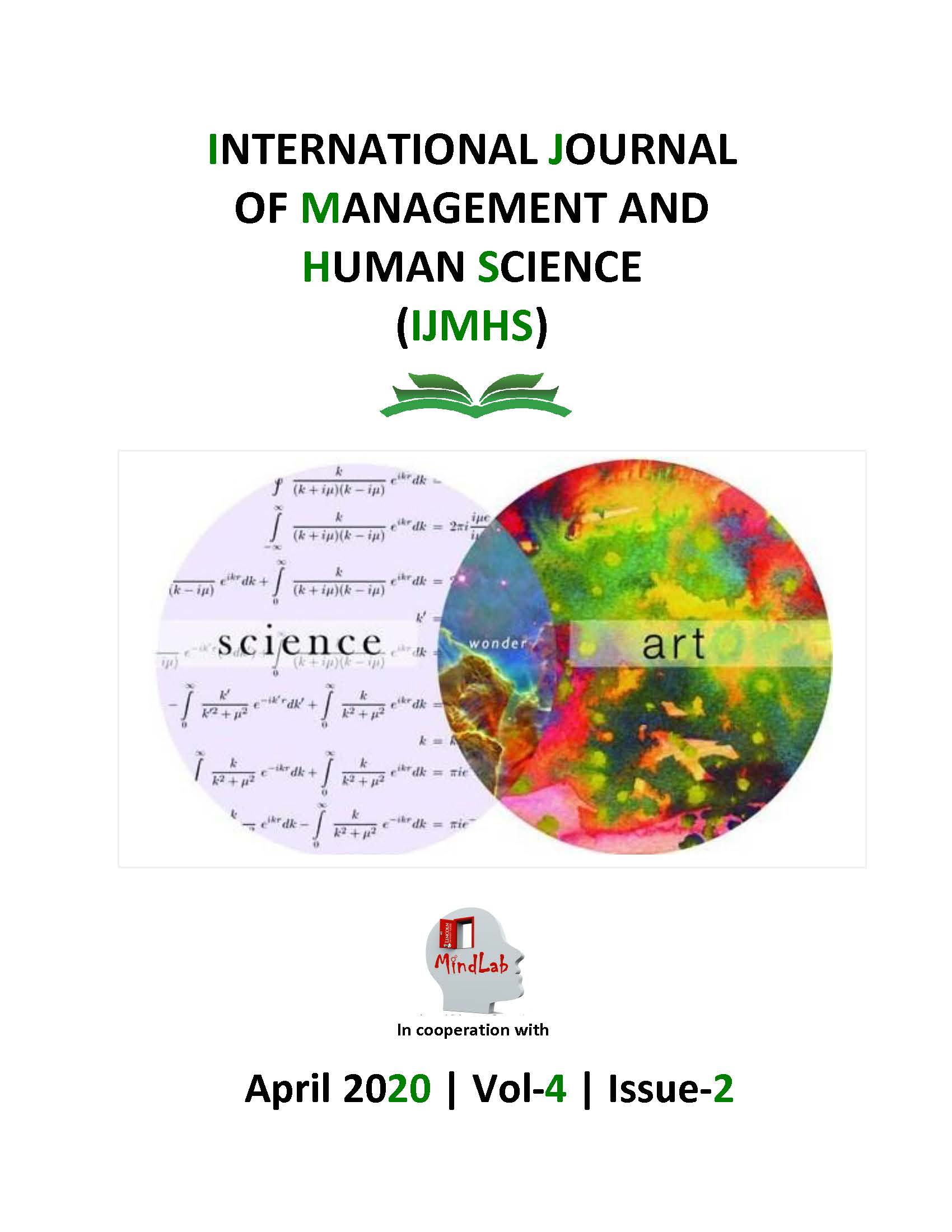 Downloads
How to Cite
Hatem Salah, & Nasser Habtoor. (2020). AN EXPLORATION OF MANAGERS' INTENTION TO RETAIN OLDER EMPLOYEES IN LIBYA CORPORATE SECTORS . International Journal of Management and Human Science (IJMHS), 4(2), 26-43. Retrieved from https://ejournal.lucp.net/index.php/ijmhs/article/view/1051