An Analysis of How Social Media Marketing Developments are Affecting Digital Marketing
Abstract
Social media's rising prominence forced marketers to include it alongside more conventional marketing functional areas. Social media typically uses the internet or mobile phone-based tools and applications to allow users to exchange information. Today, there are more social media users than there are people in some nations. Comparing marketing before and after an overview of social media, as well as the sorts of technology utilised in social media, allows one to assess the impact of social media on marketing.
Keywords:
Technology, Digital Marketing, Online Marketing Strategy, Social Media Marketing
Downloads
Download data is not yet available.
References
Shareef, M. A., Mukerji, B., Dwivedi, Y. K., Rana, N. P., & Islam, R. (2019). Social media marketing: Comparative effect of advertisement sources. Journal of Retailing and Consumer Services, 46(C), 58-69. https://doi.org/10.1016/j.jretconser.2017.11.001
Liu, X., Min, Q., & Han, S. (2020). Understanding users' continuous content contribution behaviours on microblogs: An integrated perspective of uses and gratification theory and social influence theory. Behaviour & Information Technology, 39(5), 525-543. https://doi.org/10.1080/0144929X.2019.1603326
Lee, J., Kim, C., & Lee, K. C. (2021). Investigating the Negative Effects of Emojis in Facebook Sponsored Ads for Establishing Sustainable Marketing in Social Media. Sustainability, 13(9), 4864. https://doi.org/10.3390/su13094864
Bannaga, A., Kelman, L., O'Connor, M., Pitchford, C., Walters, J. R., & Arasaradnam, R. P. (2017). How bad is bile acid diarrhoea: an online survey of patient-reported symptoms and outcomes. BMJ open gastroenterology, 4(1), e000116. https://doi.org/10.1136/bmjgast-2016-000116
Hruska, J., & Maresova, P. (2020). Use of social media platforms among adults in the United States—behavior on social media. Societies, 10(1), 27. https://doi.org/10.3390/soc10010027
Pelletier, M. J., Krallman, A., Adams, F. G., & Hancock, T. (2020). One size doesn't fit all: a uses and gratifications analysis of social media platforms. Journal of Research in Interactive Marketing, 14(2), 269-284. https://doi.org/10.1108/JRIM-10-2019-0159
Hollebeek, L. D. (2019). Developing business customer engagement through social media engagement-platforms: An integrative SD logic/RBV-informed model. Industrial Marketing Management, 81, 89-98. https://doi.org/10.1016/j.indmarman.2017.11.016
Alaimo, C., & Kallinikos, J. (2017). Computing the everyday: Social media as data platforms. The Information Society, 33(4), 175-191. https://doi.org/10.1080/01972243.2017.1318327
Kuss, D. J., & Griffiths, M. D. (2017). Social networking sites and addiction: Ten lessons learned. International journal of environmental research and public health, 14(3), 311. https://doi.org/10.3390/ijerph14030311
Verduyn, P., Gugushvili, N., Massar, K., Täht, K., & Kross, E. (2020). Social comparison on social networking sites. Current opinion in psychology, 36, 32-37. https://doi.org/10.1016/j.copsyc.2020.04.002
Montgomery, K., Chester, J., Nixon, L., Levy, L., & Dorfman, L. (2019). Big Data and the transformation of food and beverage marketing: undermining efforts to reduce obesity? Critical Public Health, 29(1), 110-117. https://doi.org/10.1080/09581596.2017.1392483
Felix, R., Rauschnabel, P. A., & Hinsch, C. (2017). Elements of strategic social media marketing: A holistic framework. Journal of Business Research, 70, 118-126. https://doi.org/10.1016/j.jbusres.2016.05.001
Wang, J., & Xu, Y. (2021). Internet usage, human capital and CO2 emissions: A global perspective. Sustainability, 13(15), 8268. https://doi.org/10.3390/su13158268
Pantic, I. (2014). Online social networking and mental health. Cyberpsychology, Behavior, and Social Networking, 17(10), 652-657. https://doi.org/10.1089/cyber.2014.0070
Nabati, M., Maadani, M., & Pourmina, M. A. (2022). AGEN-AODV: an intelligent energy-aware routing protocol for heterogeneous mobile ad-hoc networks. Mobile Networks and Applications, 27(2), 576-587. https://doi.org/10.1007/s11036-021-01821-6
Li, J., Zhan, D., Zhou, Y., & Gao, X. (2021). Loneliness and problematic mobile phone use among adolescents during the COVID-19 pandemic: The roles of escape motivation and self-control. Addictive behaviors, 118, 106857. https://doi.org/10.1016/j.addbeh.2021.106857
Kotane, I., Znotina, D., & Hushko, S. (2019). Assessment of trends in the application of digital marketing. Scientific Journal of Polonia University, 33(2), 28-35. https://doi.org/10.23856/3303
Ibrahim, S. S., & Ganeshbabu, P. (2018). A Study on the Impact of Social Media Marketing Trends on Digital Marketing. Shanlax International Journal of Management, 6(1), 120-125. https://doi.org/10.5281/zenodo.1461321
Liang, D., Xie, J., Zhu, W., & Zhao, X. (2022). Cooperative advertising in social networks with positive externalities. Naval Research Logistics (NRL), 69(5), 702-714. https://doi.org/10.1002/nav.22043
Dwivedi, Y. K., Ismagilova, E., Hughes, D. L., Carlson, J., Filieri, R., Jacobson, J., ... & Wang, Y. (2021). Setting the future of digital and social media marketing research: Perspectives and research propositions. International Journal of Information Management, 59, 102168. https://doi.org/10.1016/j.ijinfomgt.2020.102168
Sahni, N. S., Wheeler, S. C., & Chintagunta, P. (2018). Personalization in email marketing: The role of noninformative advertising content. Marketing Science, 37(2), 236-258. https://doi.org/10.1287/mksc.2017.1066
Wu, X., Zhang, F., & Zhou, Y. (2022). Brand spillover as a marketing strategy. Management Science, 68(7), 5348-5363. https://doi.org/10.1287/mnsc.2021.4165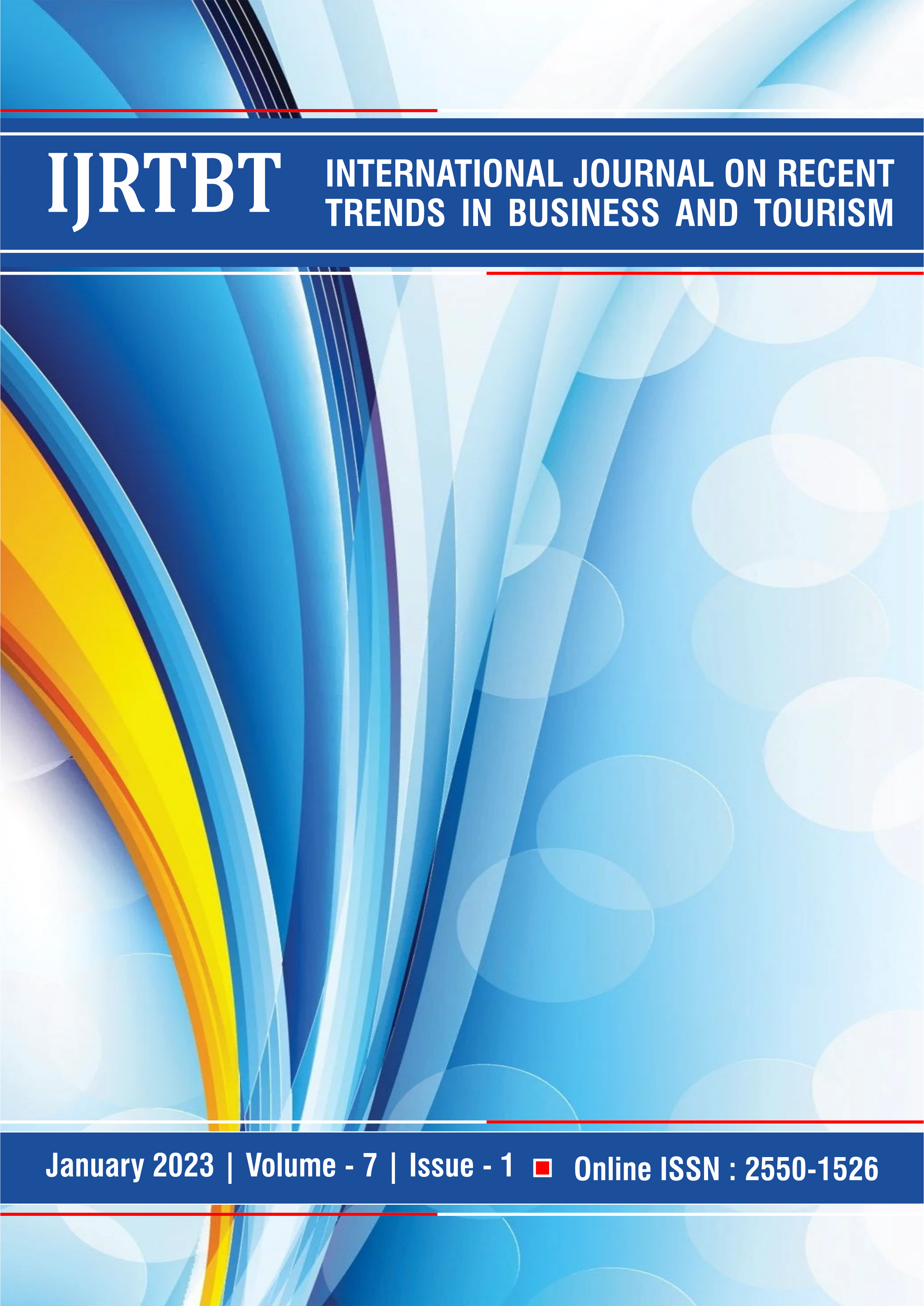 How to Cite
Bhaumik, A. ., & Meng, S. (2023). An Analysis of How Social Media Marketing Developments are Affecting Digital Marketing. International Journal on Recent Trends in Business and Tourism (IJRTBT), 7(1). https://doi.org/10.31674/ijmhs.2023.v07i01.004
License
Copyright (c) 2022 International Journal on Recent Trends in Business and Tourism (IJRTBT)
This work is licensed under a Creative Commons Attribution-NonCommercial-NoDerivatives 4.0 International License.