REVIEW OF CURRENT SUPPLY CHAIN MANAGEMENT PRACTICES IN MYANMAR HEAVY EQUIPMENT MACHINERY INDUSTRY
Abstract
Heavy equipment machinery industry means the industry of doing business with heavy duty vehicles, earth moving equipment and big power generators which are widely being using in infrastructure construction, agriculture, mining, oil and gas fields, power plant projects and manufacturing factories. Heavy equipment machines are essentially required and vital role in construction and production to be done in a shorter time, low cost, and massive amount of production. In Myanmar, Heavy equipment machines and spare parts were not able to produce, and such kind of products are importing from abroad. Therefore, supply chain management (SCM) process is main characteristics, and performance of SCM process is playing as a critical role in Myanmar Heavy Equipment Machinery Industry (Myanmar HEMI). Purpose of this review paper is to present the current SCM practices of Myanmar heavy equipment machinery industry and applying of SCOR (Supply Chain Operation Reference) latest model SCOR 12.0, and to explore the strengths, weaknesses, opportunities, and threats to be developed the process of SCM in Myanmar HEMI. This paper has conducted review and evidence-based research design, and qualitative method for surveying authorized dealer organizations of worldwide market share top 10 brands in Myanmar HEMI. The results of this review paper stated that current SCM practices of Myanmar HEMI are reached to below SCOR 12.0 standard operation processes, and organizations within industry must learn more knowledge about SCM and benefits of applying SCM practices. This paper suggested that how to apply and implement the standard processes of SCOR 12.0 in Myanmar HEMI. Additionally, this paper introduced and recommended to apply SCM 4.0 version in near future, which is fully applied the Internet of Things (IoT), modern technologies, and digital based supply chain management latest model and it contributes for more benefits in competing and developing within Myanmar HEMI organizations.
Keywords:
Myanmar, Heavy Equipment Machinery Industry, Supply Chain Management, SCOR 12.0, SCM 4.0
Downloads
Download data is not yet available.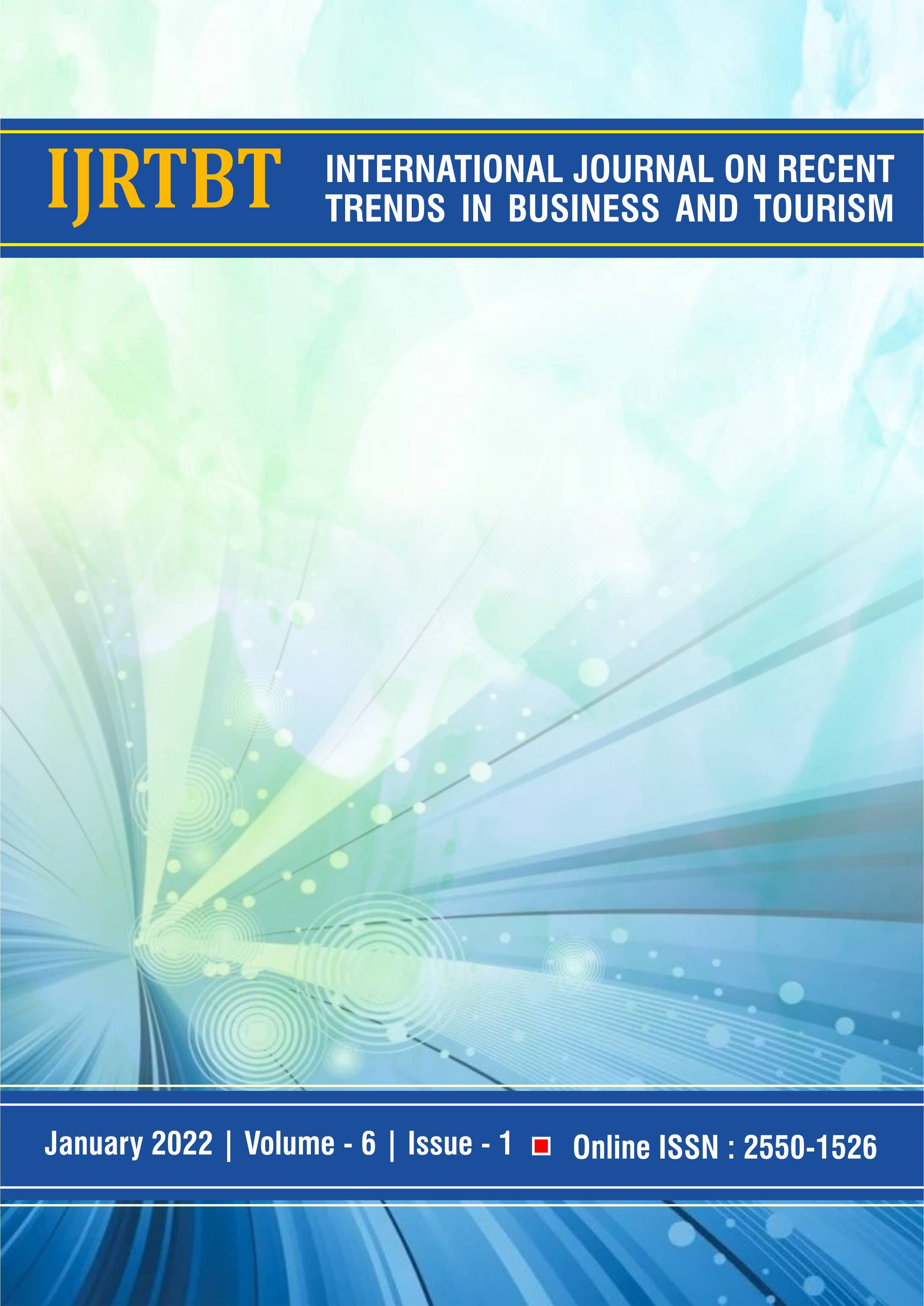 How to Cite
Pyi Kyaw Soe, Abhijit Ghosh, Amiya Bhaumik, & Midhun Chakravarthy. (2021). REVIEW OF CURRENT SUPPLY CHAIN MANAGEMENT PRACTICES IN MYANMAR HEAVY EQUIPMENT MACHINERY INDUSTRY. International Journal on Recent Trends in Business and Tourism (IJRTBT), 6(1). Retrieved from https://ejournal.lucp.net/index.php/ijrtbt/article/view/1546
License
Copyright (c) 2021 International Journal on Recent Trends in Business and Tourism (IJRTBT)
This work is licensed under a Creative Commons Attribution-NonCommercial-NoDerivatives 4.0 International License.