STUDY ON COX'S BAZAR, BANGLADESH AS A PROSPECTIVE MEDICAL TOURISM DESTINATION
Keywords:
Medical Tourism, Destination Marketing, Health Care Providers, Destination Choice, Destination Image
Abstract
The choice of a destination is primarily determined by the tourist's motivation to travel; in other words, a destination is chosen to satisfy the particular motivation of a given tourist. Also, majority of people in many developed countries tend to perceive that developing countries do not have high standards of medical care and hygiene. It is anticipated that the findings of this study will assist both the management of Cox's Bazar health-care providers and government entities (such as the Tourism Authority of Cox's Bazar, the Ministry of Tourism, and the Department of Export Promotion) in promoting the country to international medical tourists. The study indicated that medical tourists with lower levels of familiarity (with medical procedures and with Cox's Bazar as a medical tourism destination) tend to engage in greater external search behaviour by consulting brochures and advertising campaigns developed by medical tourism promoters. Despite their indirect relationship to medical tourism, images regarding hygiene and safety/security are also found to influence the desirability of a medical tourism destination.
Downloads
Download data is not yet available.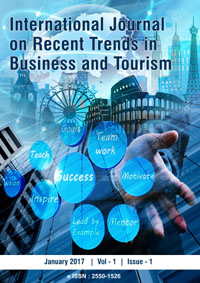 Downloads
How to Cite
Abhijit Ghosh. (2017). STUDY ON COX'S BAZAR, BANGLADESH AS A PROSPECTIVE MEDICAL TOURISM DESTINATION. International Journal on Recent Trends in Business and Tourism, 1(1), 45-51. Retrieved from https://ejournal.lucp.net/index.php/ijrtbt/article/view/295