PUBLIC PRIVATE PARTNERSHIP (PPP) IMPLEMENTATION IN DISTRICT MERAUKE, PAPUA PROVINCE
Abstract
The aim of the research is to explain the mutual partnership model between Government and private sector also known as Public Private Partnership; benefits and constraints in its implementation in District Merauke. The research method used is qualitative descriptive analysis.The results of the study are; the advantages of partnership implementation are participation, regional income, public service improvement and absorption of manpower. The partnership model has been used well and several of them tend to profit. In its implementation there are obstacles on partnership models that use multi-year projects and natural resource management. Some problems in practices are negative stigma toward Government apparatus, infrastructure facilities, Government regulation and apparatus perception on partnership. District Governments have not touched the implementation to the partnership with private sector with small companies with the aim of innovating community empowerment.
Keywords:
Public Private Partnership, Inovation, Efficiency, Transparancy
Downloads
Download data is not yet available.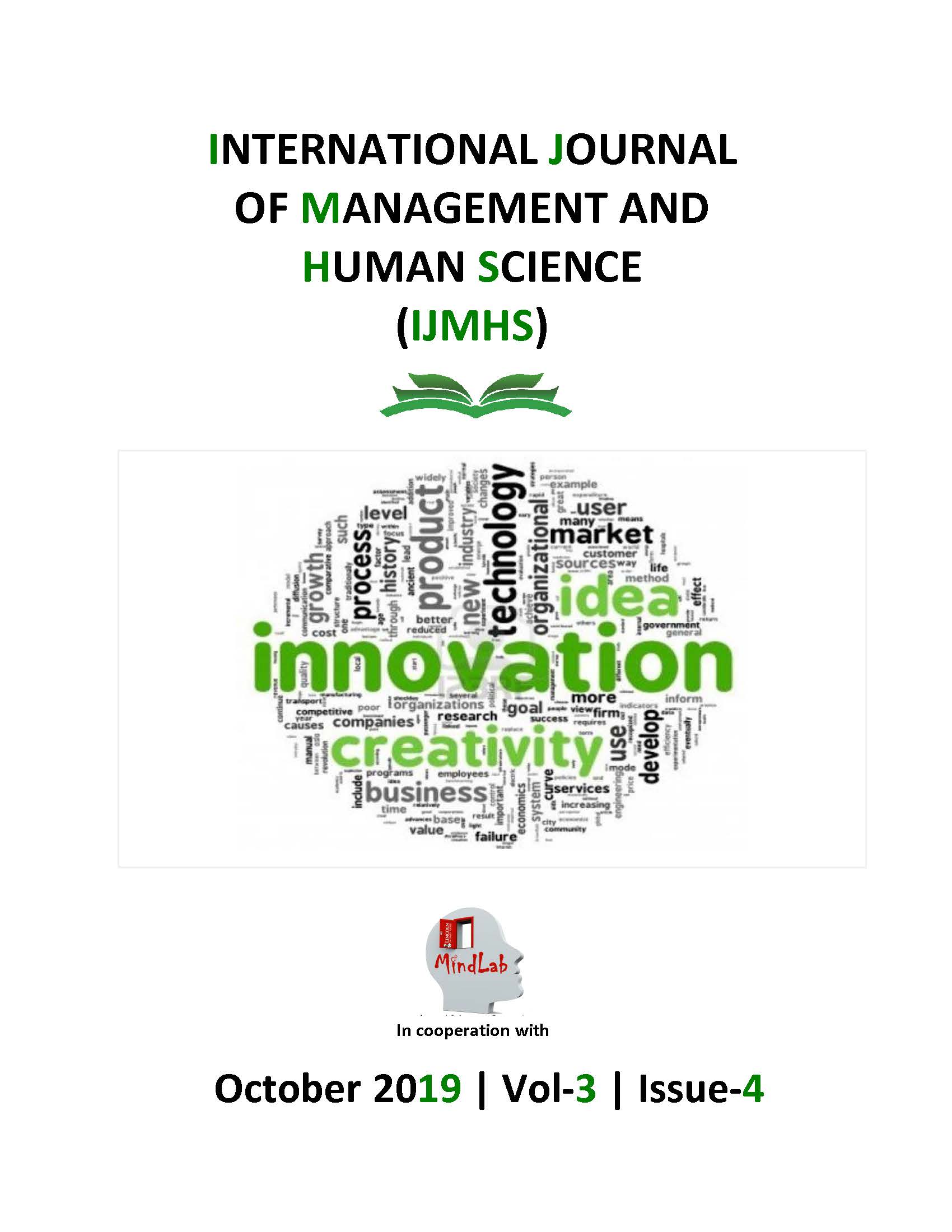 Downloads
How to Cite
Inez Cara Alexander Phoek, Alexander Phuk Tjilen, & Samel Watina Ririhena. (2019). PUBLIC PRIVATE PARTNERSHIP (PPP) IMPLEMENTATION IN DISTRICT MERAUKE, PAPUA PROVINCE. International Journal of Management and Human Science (IJMHS), 3(4), 9-15. Retrieved from https://ejournal.lucp.net/index.php/ijmhs/article/view/962
License
Copyright (c) 2019 International Journal of Management and Human Science (IJMHS)
This work is licensed under a Creative Commons Attribution-NonCommercial-NoDerivatives 4.0 International License.