THE EFFECT OF STRATEGIC PLANNING AND ORGANIZATIONAL CULTURE ON THE ORGANIZATIONAL EXCELLENCE WITHIN PUBLIC ORGANIZATIONS IN THE UAE: A PROPOSED RESEARCH FRAMEWORK
Abstract
This research provides a comprehensive overview of the literature available to date, which will be useful for developing hypotheses in the field of Organizational Excellence (OE), Strategic Planning and Organizational Culture (OC). This research aims to provide relevant information on organizational excellence as an attempt to fill the lack in the literature in the context of private organizations. It will help bridge the gap in studies of shortages in developing countries. Efforts are made to increase awareness of organizational excellence in terms of skills and competencies that they can contribute to further development and improvement. This research can be used as a model that can be followed by private and public organizations in the UAE or in any country. This research can serve as a basis for the development of rules and guidelines from the government of the United Arab Emirates to put into practice and apply the model of this study in order to improve the development, growth, excellence, and performance of their service organizations.
Keywords:
Strategic Planning, Organizational Culture, Organizational Excellence
Downloads
Download data is not yet available.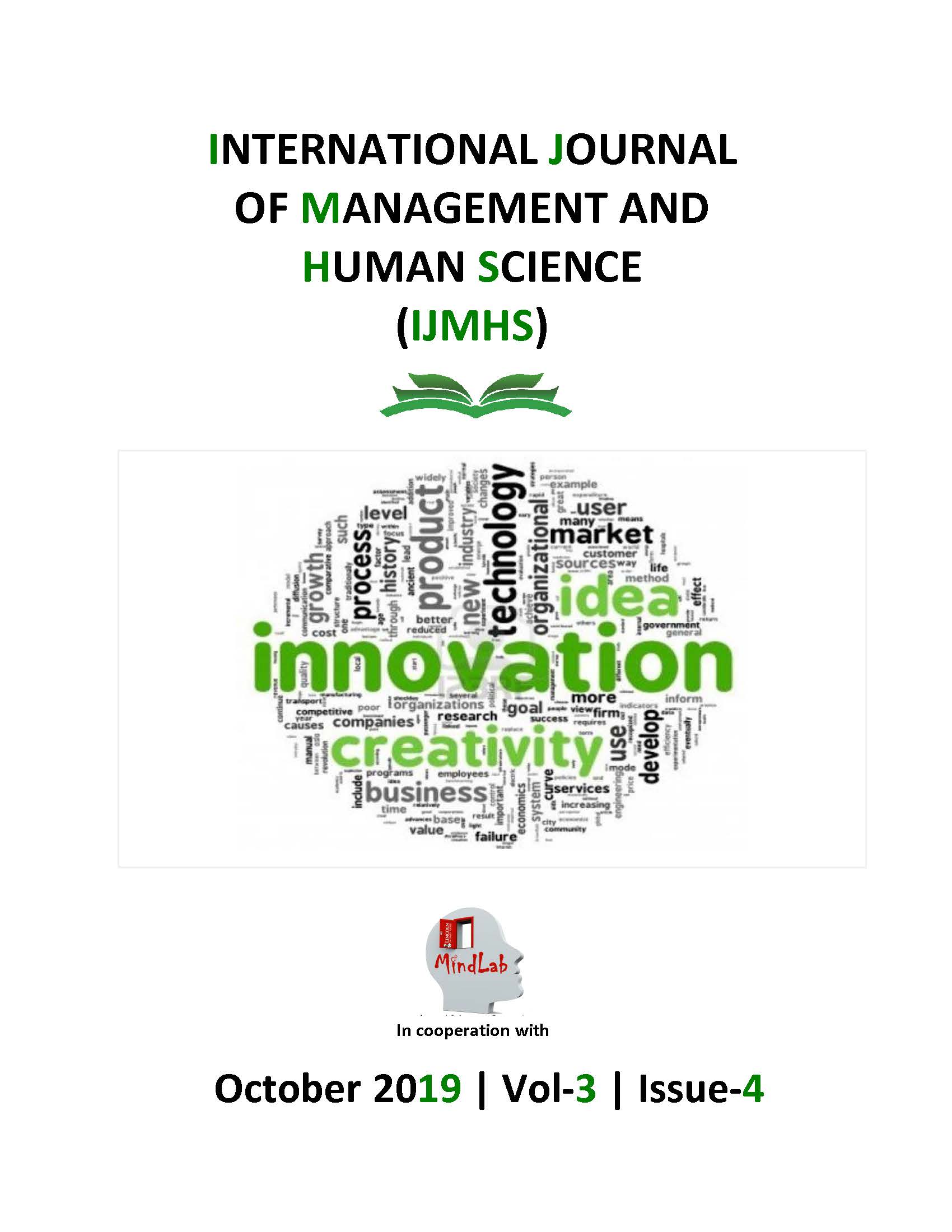 Downloads
How to Cite
Saeed Alhafiti, Saeed Alhamodi, Abhijit Ghosh, Ibrhim Alrajawi, & Ahmed Al- Shibami. (2019). THE EFFECT OF STRATEGIC PLANNING AND ORGANIZATIONAL CULTURE ON THE ORGANIZATIONAL EXCELLENCE WITHIN PUBLIC ORGANIZATIONS IN THE UAE: A PROPOSED RESEARCH FRAMEWORK. International Journal of Management and Human Science (IJMHS), 3(4), 1-8. Retrieved from https://ejournal.lucp.net/index.php/ijmhs/article/view/961
License
Copyright (c) 2019 International Journal of Management and Human Science (IJMHS)
This work is licensed under a Creative Commons Attribution-NonCommercial-NoDerivatives 4.0 International License.