THE IMPACT OF INTENTION OF USE ON THE SUCCESS OF BIG DATA ADOPTION VIA ORGANIZATION READINESS FACTOR
Abstract
Big data is one of the most contemporary issues. It is innovative processing solutions for a variety of new and existing data to provide real business benefits. Unless it is tied to business goals and objectives, processing large volumes or wide varieties of data remains merely a technological solution. The intensive literature showed scarce research that have been conducted on the fields of Big Data adoption, intention to use and organization readiness. There is absence of comprehensive and integrated model for Big Data adoption. The aim of this research is to propose a framework of organizations' readiness to adopt Big Data. This framework will assist in the success adoption of big data based on the intention to use and infrastructure readiness. The framework is developed through a detailed review of past literature and expert inputs using UTAUT as a theoretical background. The findings can be used as a road map for future research in identifying the common factors of successful big data adoption.
Keywords:
Big Data, Intention of Use, ICT Adoption, Organization Readiness
Downloads
Download data is not yet available.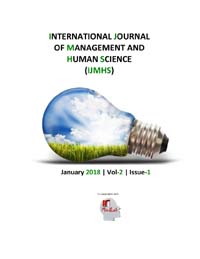 Downloads
How to Cite
Adel Haddad, Ali Abdulbaqi Ameen, & Muaadh Mukred. (2018). THE IMPACT OF INTENTION OF USE ON THE SUCCESS OF BIG DATA ADOPTION VIA ORGANIZATION READINESS FACTOR . International Journal of Management and Human Science (IJMHS), 2(1), 43-51. Retrieved from https://ejournal.lucp.net/index.php/ijmhs/article/view/830