THE ROLE OF COMPATIBILITY AS A MODERATING VARIABLE IN THE INFORMATION SYSTEM SUCCESS MODEL: THE CONTEXT OF ONLINE LEARNING USAGE
Abstract
As information and communication technology (ICT) is making the leap to transform all aspects of life, online learning has become widely viewed as the future of education. As one of the least developed countries, Yemen is lagging behind in the adoption of ICT, being faced with many challenges, limited resources, weak infrastructure, and a high student population, the focus of this research will be on Yemeni Institutes of Higher Education and the role of the Yemeni norms and culture that may affect online learning use in Yemen. This conceptual article extends the Delone & Mclean Information System Success Model (DMISM) with compatibility as a moderating variable. The anticipated findings will provide a guideline for both policy makers and university management. The theoretical and practical implications are also discussed.
Keywords:
Online Learning, Performance impact, Compatibility, DeLone & McLean, Yemen
Downloads
Download data is not yet available.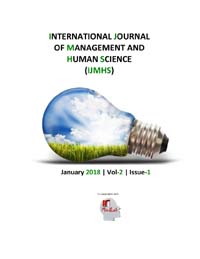 Downloads
How to Cite
Adnan H. Aldholay, Osama Isaac, Zaini Abdullah, Ibrahim Alrajawy, & Mohammed Nusari. (2018). THE ROLE OF COMPATIBILITY AS A MODERATING VARIABLE IN THE INFORMATION SYSTEM SUCCESS MODEL: THE CONTEXT OF ONLINE LEARNING USAGE. International Journal of Management and Human Science (IJMHS), 2(1), 9-15. Retrieved from https://ejournal.lucp.net/index.php/ijmhs/article/view/826