PERCEIVED VALUE AS A MODERATOR VARIABLE IN MOBILE BANKING CONTEXT: AN EXTENSION OF TECHNOLOGY ACCEPTANCE MODEL (TAM)
Abstract
The combination of wireless technology and mobile devices through wireless infrastructure has reshaped the delivery and both the use and delivery of financial services as mobile banking rapidly spreads worldwide. Although most of the Yemeni banks provide mobile banking services, the adoption rate of the services among their mobile phone holder clients is still way behind from the respective other Arab countries. Low usage will lead to low performance, low productivity, and less return on investment. As the focus of this research will be on clients of Yemeni banks. This conceptual article extends the Technology acceptance model (TAM) to create a comprehensive model that comprises three main factors as independent variables (namely perceived usefulness, perceived ease of use, and perceived risk) with perceived value as moderating variable, and intention to use mobile banking services as a dependent variable. The anticipated findings will provide a guideline for both policy makers and university management. The theoretical and practical implications are also discussed.
Keywords:
Mobile banking, Perceived Risk, TAM, Perceived Value, Moderating, Yemen
Downloads
Download data is not yet available.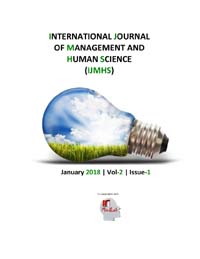 Downloads
How to Cite
Ahmed M. Mutahar, Osama Isaac, Abhijit Ghosh, & Ahmed Hamoud Al-Shibami. (2018). PERCEIVED VALUE AS A MODERATOR VARIABLE IN MOBILE BANKING CONTEXT: AN EXTENSION OF TECHNOLOGY ACCEPTANCE MODEL (TAM) . International Journal of Management and Human Science (IJMHS), 2(1), 1-8. Retrieved from https://ejournal.lucp.net/index.php/ijmhs/article/view/825