CODE SWITCHING PHENOMENON IN ENGLISH LANGUAGE CLASSROOMS AT THE TERTIARY LEVEL
Abstract
Code switching and mixing of languages happen widely in the educators' discourse as well as the students in the classroom. In many occasions, code switching often divides opinion especially among English Language learners in Malaysia. Consequently, the present study aimed at the level of students practicing code-switching in English teaching classroom at the tertiary level. This study attempts to illustrate how lecturers' and students' practice code switching in the Malaysian tertiary atmosphere. This study was designed using a quantitative method. A convenient purposive sampling was used for this study which involves both international and local students in a class. The data was collected from 40 students. The results show that code switching is employed through both teachers and students to function various purposes in ESL classroom. It was also found that code exchanging is normally utilized by the educators to encourage and oblige their understudies' grip and cognizance of the objective dialect and to constrict their understudies' learning nerves. Moreover, code exchanging is utilized by understudies as an acting technique to adjust for their clearness for the information passed on by their lecturers.
Keywords:
Code switching, Multilingual, Tertiary level
Downloads
Download data is not yet available.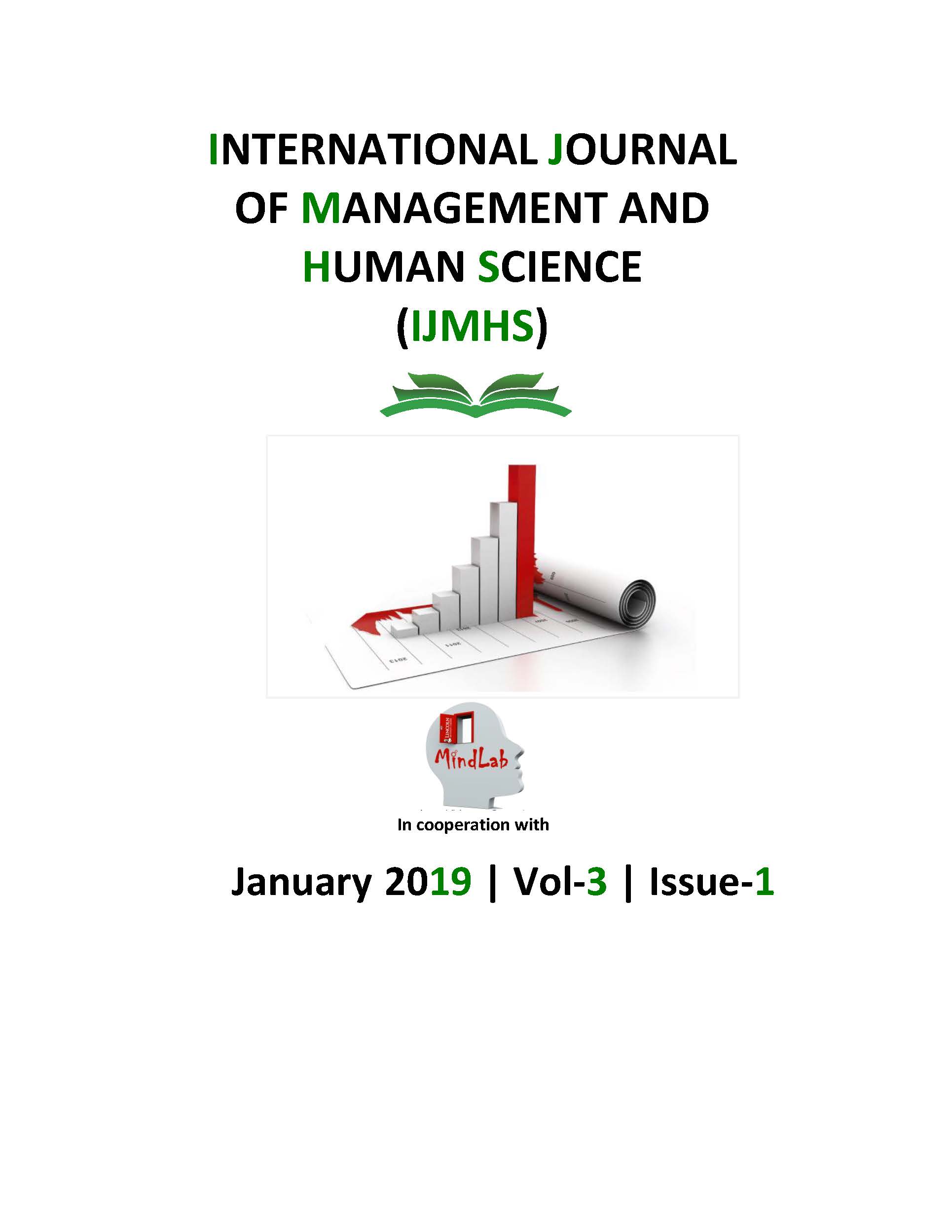 Downloads
How to Cite
Shalini Argellan, Lubna Ali Mohammed, & Nithiyaroobi Krishnansamy. (2019). CODE SWITCHING PHENOMENON IN ENGLISH LANGUAGE CLASSROOMS AT THE TERTIARY LEVEL. International Journal of Management and Human Science (IJMHS), 3(1), 35-42. Retrieved from https://ejournal.lucp.net/index.php/ijmhs/article/view/794