Documentation of the Minor Edible Fruits Sold in Phoolbagan, Kolkata, India
Abstract
Most of the underutilized minor fruits of the tropics are often available only in the local markets. They are usually relatively less palatable than other commercial fruits. Minor fruits generally have lesser demand in the market. They are usually very resilient and can adapt to the local climate. Literature review reveals that minor edible fruits play a vital role as food and medicine. Along with humans, many birds and animals eat these minor fruits. These minor fruits are part of our indigenous fruit legacy. Sometimes these minor fruits are sold in temporary shops by individuals who bring them from the districts into the city. Documentation of the minor edible fruits in different areas will help in making a comprehensive database of these underutilised fruits in local areas. There need to be extensive awareness drives so that the urban population becomes aware of the nutritional status of these minor fruits. Awareness drives need documentation of existing minor fruit diversity first. This paper is a documentation of the minor edible fruits sold in Phoolbagan near Gurudas College.
Keywords:
Minor Edible Fruits, Underutilised Fruit, Documentation, Indigenous Fruit Legacy
Downloads
Download data is not yet available.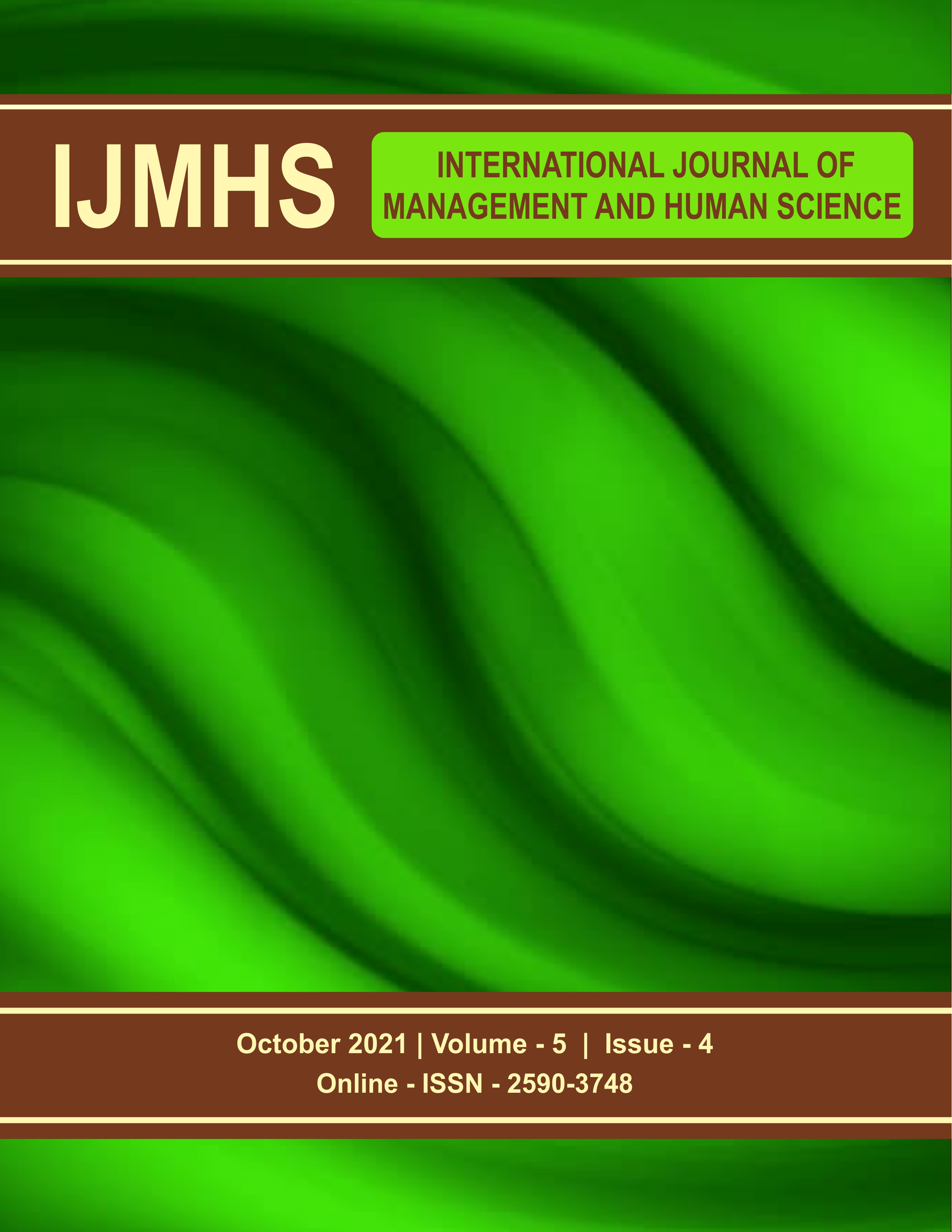 Downloads
How to Cite
Mitu De. (2021). Documentation of the Minor Edible Fruits Sold in Phoolbagan, Kolkata, India. International Journal of Management and Human Science (IJMHS), 5(4), 31-36. Retrieved from https://ejournal.lucp.net/index.php/ijmhs/article/view/1548
License
Copyright (c) 2021 International Journal of Management and Human Science (IJMHS)
This work is licensed under a Creative Commons Attribution-NonCommercial-NoDerivatives 4.0 International License.