Impact of Leadership Patterns on Customer Satisfaction
Abstract
This study aims at investigating the relationship between the administrative leading patterns (bureaucracy, democracy and free) and customer satisfaction through (physical quality and handling of the service), where the study sample represented the Libyan customers at commercial Libyan banks, the number was 220 items. In order to achieve the goal of the study, data and information were collected from the sample through questionnaire. It was then processed statistically using statistical software (SPSS) and the multiple inclination linear analysis. One of the most important findings of the study is that there is a trace of the pattern of democracy administrative leadership and free on the customer's satisfaction, while there is no relationship between the pattern of bureaucracy and customer's satisfaction.
Keywords:
Administrative Leadership, Quality, Customer & Service
Downloads
Download data is not yet available.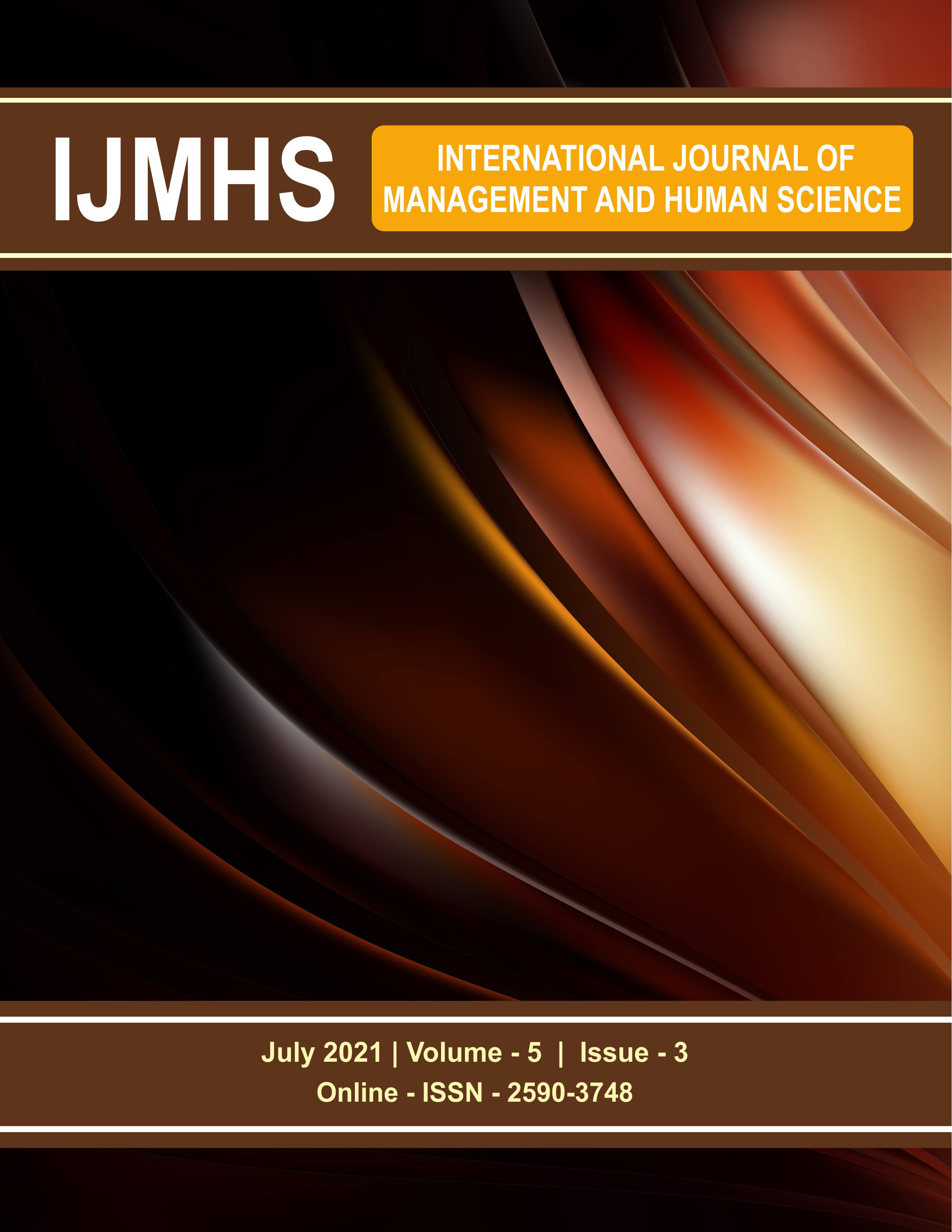 Downloads
How to Cite
Ali Ramadan Musbah, Nasser Habtoor, & Veshaleni Sritharan. (2021). Impact of Leadership Patterns on Customer Satisfaction. International Journal of Management and Human Science (IJMHS), 5(3), 69-82. Retrieved from https://ejournal.lucp.net/index.php/ijmhs/article/view/1535
License
Copyright (c) 2021 International Journal of Management and Human Science (IJMHS)
This work is licensed under a Creative Commons Attribution-NonCommercial-NoDerivatives 4.0 International License.
Metrics