Job Satisfaction and Its Relationship to Organizational Loyalty Among Employees - An Applied Field Study Boubyan Bank In The State of Kuwait
Abstract
هدفت الدراسةةةة التعرف على درجة الرضةةةا الوظيفي وعلاقتةه بالولاء التنظيمي لدى الموظفين من وجهةة نظ رهم، وقد بلغةت عينةة
الدراسةةة 50 ( موظف وموظفه والتي تم اختيارهم بالطريقة القصةةدية. وقا البا باسةةتتدا اكسةةتبانه داة للدراسةةة. ولتحقيق
الدراسةة تم بناء اسةتبانتين تكونت من 13 ( فقرة موزعة على مجالين دهما تقيس درجة الر ة ضا الوظيفي تكونت 6( فقرات والأخرى
تقيس الولاء التنظيمي تكونةت من 6( فقرات و لاهمةا من وجهةة نظر الموظفين. وهظهرت نتةاال الةدارسةةةة هن درجةة الرضةةةا الوظيفي
جاءت مرتفعة، ما بينت النتاال هن درجة الولاء التنظيمي جاءت مرتفعة، وبينت النتاال وجود علاقة موجبة طردية اكتجاه( بين الرضةا
الوظيفي و الولاء التنظيمي
Keywords:
الولاء, الولاء التنظيمي, الرضا الوظيفي
Downloads
Download data is not yet available.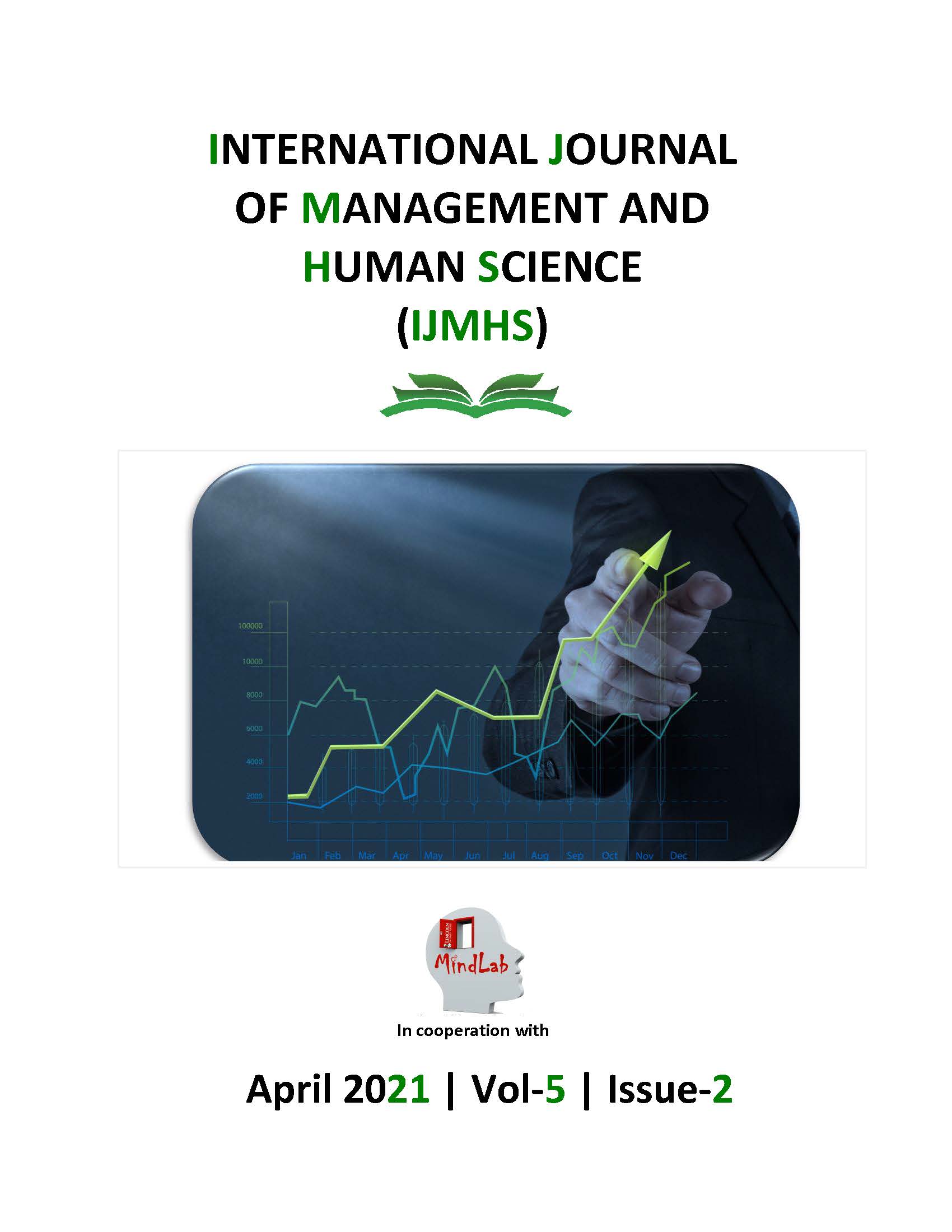 Downloads
How to Cite
Dr. Bader Nasser Al-Hamad. (2021). Job Satisfaction and Its Relationship to Organizational Loyalty Among Employees - An Applied Field Study Boubyan Bank In The State of Kuwait. International Journal of Management and Human Science (IJMHS), 5(2), 31-54. Retrieved from https://ejournal.lucp.net/index.php/ijmhs/article/view/1401
License
This work is licensed under a Creative Commons Attribution-NonCommercial-NoDerivatives 4.0 International License.