The Impact of COVID-Pandemic and Media on Sustainability and Employee Retention, In Malaysian Industries
Abstract
This study aims to suggest a framework to the Malaysian industries toward guiding the industries, companies and individuals forward sustainable industries and retained labour workforce. There are two significant factors influencing the economy of the country have been predicted by Pandemic-COVID-19 and media. Thus, quantitative method was employed in this research through collecting online survey from 421 employees from different Malaysian industries. The data analyzed via SPSS and AMOS for both descriptive analysis and hypothesis testing. The findings of this are, Pandemic COVID-19 negatively influencing the sustainability, employee retention in the Malaysian industries. As well as Media is also negatively impacting the sustainability of the Malaysian industries and employee's retention. In addition, the research recommended future researcher to explore each of the model's variables for detailed models to be implemented in the different countries and industries. And specify an industry in Malaysia to be examined.
Keywords:
Covid-Pandemic, Sustainability, Employee Retention, Media, Malaysia, Manufacturing
Downloads
Download data is not yet available.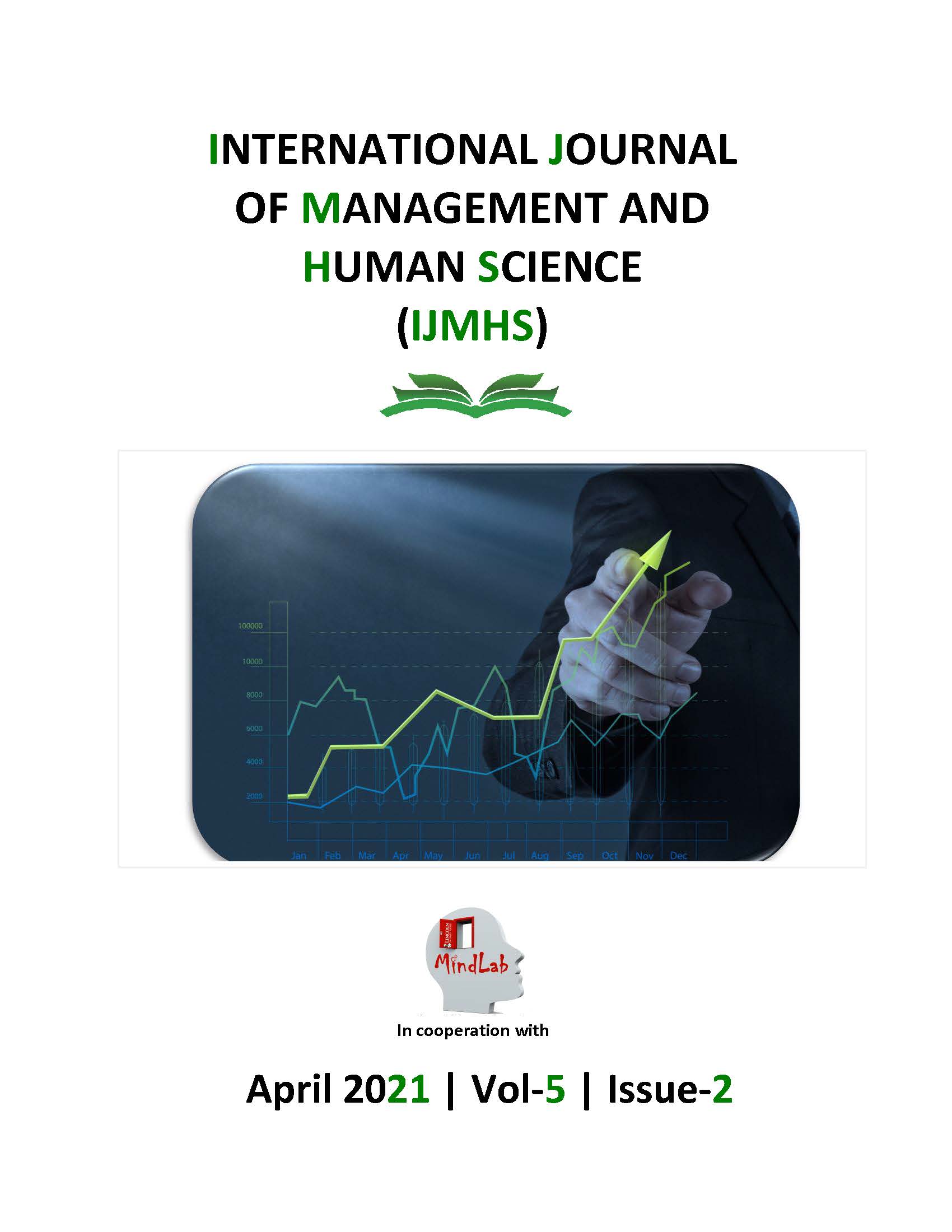 Downloads
How to Cite
Ishaq Ibrahim, Kalsom Ali, Walid Abdullah Al-Suraihi, & Al-Hussain Abdullah Al-Suraihi. (2021). The Impact of COVID-Pandemic and Media on Sustainability and Employee Retention, In Malaysian Industries. International Journal of Management and Human Science (IJMHS), 5(2), 1-6. Retrieved from https://ejournal.lucp.net/index.php/ijmhs/article/view/1398
License
This work is licensed under a Creative Commons Attribution-NonCommercial-NoDerivatives 4.0 International License.