Montessori against P21 Early Learning: A Quantitative Benchmarking Analysis
Abstract
This study was carried out to evaluate the extent to which the authentic Montessori Method (MM) for Early Childhood Education (ECE), as reflected by theory and practice, encompasses the contemporary 21st-century knowledge on early soft skills development. It involved a quantitative benchmarking analysis wherein it was weighed against the P21 Early Learning Framework (P21ELF) and its implementation guide (P21ELFIG) with the inputs of qualified Montessori ECE practitioners. A questionnaire using a 5-point Likert scale collected data from a sample of 100 practitioners reached through the Good Shepherd Maria Montessori Training Center, personal contacts, and snowballing. After filtering by extent of experience in Montessori ECE and knowledge on soft skills, 42 questionnaires were used for computing descriptive statistics and producing tabular and graphical representations. The findings revealed that the authentic MM for ECE is in remarkable sync with the P21ELFIG on concepts, strategies, optimal environment, and family involvement, while being moderate in encouraging and facilitating learning outcomes and encompassing the environmental requisites listed in P21ELF as related to individual skills. Meanwhile it was found to be greatly deviating from them on employing dramatic or role play as a pedagogical tool, use of duplicate materials, and teacher role.
Keywords:
21st Century Soft Skills, Early Childhood Education, Authentic Montessori Method, P21 Early Learning Framework
Downloads
Download data is not yet available.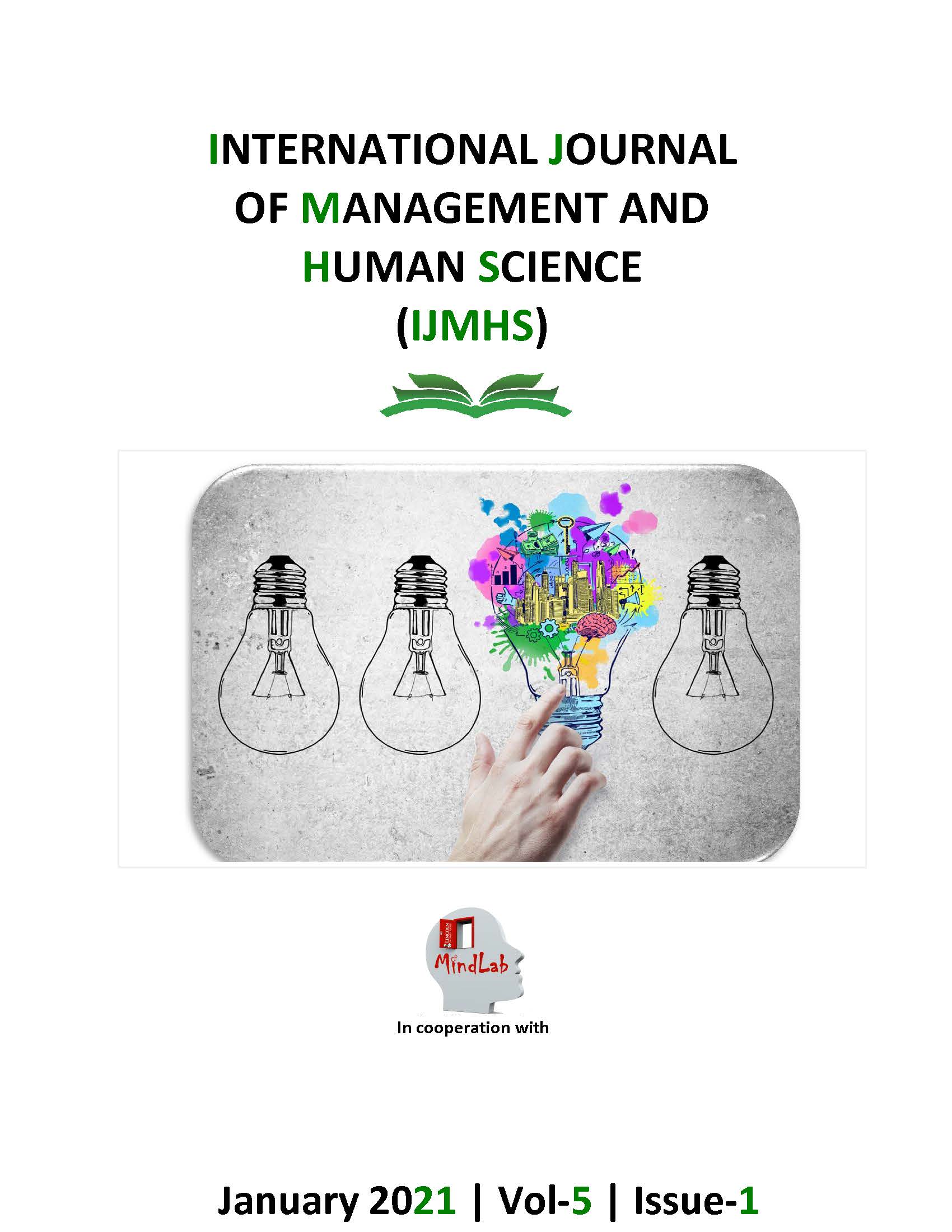 Downloads
How to Cite
W.M.K.M. Sumanasinghe, & S.M.P.W.K. Sethunga. (2021). Montessori against P21 Early Learning: A Quantitative Benchmarking Analysis. International Journal of Management and Human Science (IJMHS), 5(1), 30-46. Retrieved from https://ejournal.lucp.net/index.php/ijmhs/article/view/1334
License
Copyright (c) 2021 International Journal of Management and Human Science (IJMHS)
This work is licensed under a Creative Commons Attribution-NonCommercial-NoDerivatives 4.0 International License.
Metrics