Study the Impact of Safety Awareness Program (SAP) as Moderating Variable for Reduction of Accidents in Oil and Gas Industry – A Proposed Framework
Abstract
Hydrocarbon Industry stands any country's backbone for social strength and economic development. The oil and gas industry provide variety of products that help people in daily life everyday hence it is very important to tackle the problems faced during the operation of a drilling rig in order to prevent wastage of time and money as well as huge accidents like kick followed by blowout may take place. The literature is evident to say that there is not only high risk to personnel working in field but also to environment and assets in Oil & Gas Operations. As per the report of IOGP (International Association of Oil and Gas Producers) it is observed that percentage of accidents is second highest in drilling domain. The occurrence of accident pattern in Oil & Gas industry is to be considered otherwise than the traditional accident occurrence theories. Largely the causes of accident in hydrocarbon industry is due to failure of barriers which are primarily related to human behavior. Hence this research aims to propose a framework to understand the various factors like personal factors, job factors and unsafe acts and condition that affect the safety because of human attitude. Later a program is designed names Safety Awareness Program (SAP) by targeting the employees of various oil companies in Oman which will act as a moderating variable to know the impact of it at employee level such the work performance, individual performance is improved with results of accidents/fatalities in the industry. The detailed analysis shall be done by self-structured questionnaire.
Keywords:
Accident Theories, Oil Industry, Safety Awareness Program
Downloads
Download data is not yet available.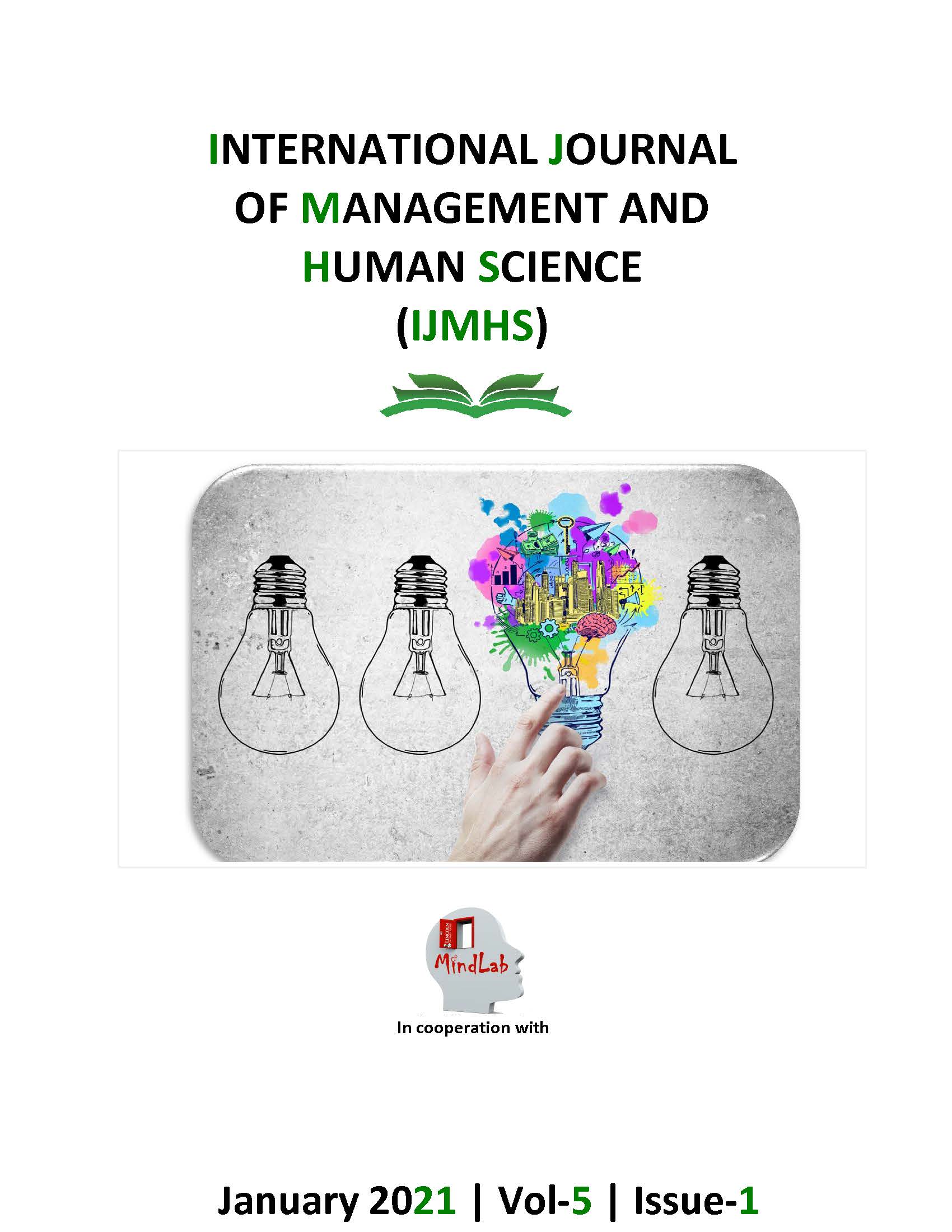 Downloads
How to Cite
Mohammed Ismail Iqbal, Ibrahim Alrajawy, Osama Isaac, & Ali Ameen. (2021). Study the Impact of Safety Awareness Program (SAP) as Moderating Variable for Reduction of Accidents in Oil and Gas Industry – A Proposed Framework. International Journal of Management and Human Science (IJMHS), 5(1), 10-20. Retrieved from https://ejournal.lucp.net/index.php/ijmhs/article/view/1331
License
Copyright (c) 2021 International Journal of Management and Human Science (IJMHS)
This work is licensed under a Creative Commons Attribution-NonCommercial-NoDerivatives 4.0 International License.
Metrics