PREDICTIVE FACTORS ASSOCIATED WITH ONLINE LEARNING DURING COVID-19 PANDEMIC IN MALAYSIA: A CONCEPTUAL FRAMEWORK
Abstract
English learners are increasing and teachers are needed everywhere. Due to the sudden shut down of all the English Academy's, colleges and schools during the covid-19 pandemic period made the English learners to face major difficulties in learning English language. Therefore, this study aims to predict the effective factors on e-learning among the English language learners. An analysis for the relevant literature was conducted to demonstrate the relationships. The findings of this study proposed a conceptual framework that predicts the associated factors with e-learning: teaching methods, psychological factors, language skills, and proficiency level. Further empirical studies are should be conducted to validate this conceptual framework.
Keywords:
English Language Learners, Online Learning, Covid-19 Pandemic, Challenges, E-learning
Downloads
Download data is not yet available.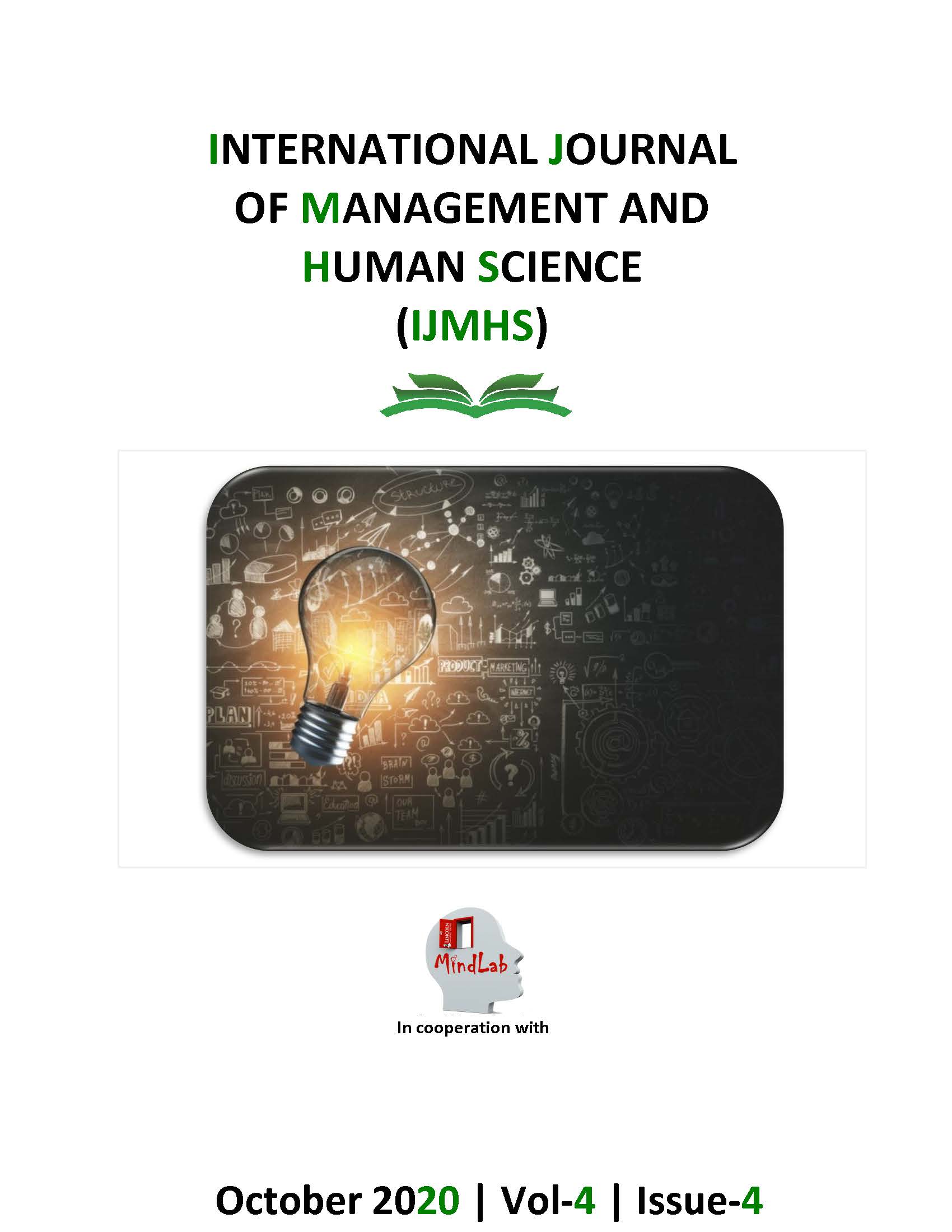 Downloads
How to Cite
Sivanisswary Karuppannan, & Lubna Ali Mohammed. (2020). PREDICTIVE FACTORS ASSOCIATED WITH ONLINE LEARNING DURING COVID-19 PANDEMIC IN MALAYSIA: A CONCEPTUAL FRAMEWORK. International Journal of Management and Human Science (IJMHS), 4(4), 19-29. Retrieved from https://ejournal.lucp.net/index.php/ijmhs/article/view/1236
License
Copyright (c) 2020 International Journal of Management and Human Science (IJMHS)
This work is licensed under a Creative Commons Attribution-NonCommercial-NoDerivatives 4.0 International License.
Metrics