THE EFFECT OF BABY MASSAGE TOWARD BABY SLEEP QUANTITY ON THE AGE OF 3-6 MONTHS IN SOUTH SEMPAJA SUB-DISTRICT, NORTH SAMARINDA IN 2019
Abstract
Sleep is a prominent priority in babies because this time repair Neuro-brain occurs and approximately 75% of growth hormones is produced. Given the importance of sleeping time for infant's growth. The need for sleep must be fulfilled to avoid adversely influence of its growth. The way might be used to meet these needs is baby massage. The purposes of this study is to prove that massage might increase the sleep quantity for baby aged 306 months in South Sempaja Sub-district, North Samarinda.
The study design used the Pre Experimental Design with the design of One Group Pretest and Post-test Design. The population in this study was all babies aged 3-6 months consisting of 18 respondents with sampling techniques using Non Probability Sampling selected by Purposive Sampling. The variable measured in this study is the sleep quantity of baby. This study used the Paired t-test statistical test (α = 0.05).
The results showed the sleep quantity of baby after making massage reached (13.77 hours / day) than before the massage (12.42 hours / day) with an average increase of 1.29 hours / day. The results of statistical tests showed that there was an effect of baby massage on thequantity of baby sleep aged 3-6 months with a value (p = 0,000).
In addition, it might be concluded that there is a significant effect of baby massage on the sleep quantity. The need for the role of health professionals to enlarge promotion and education regarding the baby massage to the community, especially parents, to increase thequantity and quality of baby sleep.
Keywords:
Baby Massage, Sleep Quantity
Downloads
Download data is not yet available.
References
Cahyaningrum dan E. Sulistyorini. (2013). The relation the quality of baby sleep aged 3-6 Months. Surakarta: Midwifery Academy Mambaul Ulum.
Gola, G. (2009). Let's wake Up! Marvelous by Good Sleep. Jakarta: Published Hikmah. Guyton. (2001). Human Physiology and Mechanism of Disease (The 3rd Edition). Jakarta: EGC.
Hidayat A. (2006). Basic Human Needs: Application Concepts & Nursing Process, Book 2. Jakarta: Salemba Medika.
Iglowstein I, Jenni OG, Molinari L, L. R. (2003). Sleep Duration from Infancy to Adolescencr; Reference Values and Generational Trends.
Kepmenkes RI. (2007). Regulation. Jakarta: Kepmenkes RI.
Mas'ud. (2001). Physiology: Perception of Brain Work. Malang: UM Press Malang.
Noorbaya S, Johan H, dan M. A. (2018). The Effect of Health Education About Baby Massage By Traditional Supply in Samarinda City. International Journal of Allied Medical Siciences and Clinical Research 7.
Noorbaya S dan Reni D.P. (2018). The effect of Baby Spa (Solus Per Aqua) on Low Weight Increasing Ages 4- 6 Months. Mahakam Midwifery Journal.
Noorbaya, S., & Johan, H. (2019). PANDUAN BELAJAR Asuhan Neonatus, Bayi, Balita dan Anak Prasekolah. Gosyen Publishing.
Noorbaya, Siti; Reni, Dian Puspita; Lidia, Besse. Pengaruh Baby Spa (Solus Per Aqua) Terhadap Peningkatan Berat Badan Pada Bayi Dengan Berat Badan Rendah Usia 4-6 Bulan. MMJ (Mahakam Midwifery Journal), [S.l.], v. 2, n. 3, p. 187-193, sep. 2018. ISSN 2548-5229.
Pierpolli, W. W. R. (2005). The Melatonin Miracle. USA: Simon dan Schuster Inc.
Prasetyono. (2009). The Right Techniques for Massaging Your Own Baby. Yogyakarta: Penerbit DIVA Press. Roesli, U. (2013). Baby Massage Guidelines (Published XI). Jakarta: Tribus Agriwidya.
Sekartini, R. (2010). The Importance of Quality Sleep Patterns for Babies.
Syaukani, A. (2015). Practical Instructions for Gymnastics Massage and Healthy Yoga for Babies. Yogyakarta: Araska.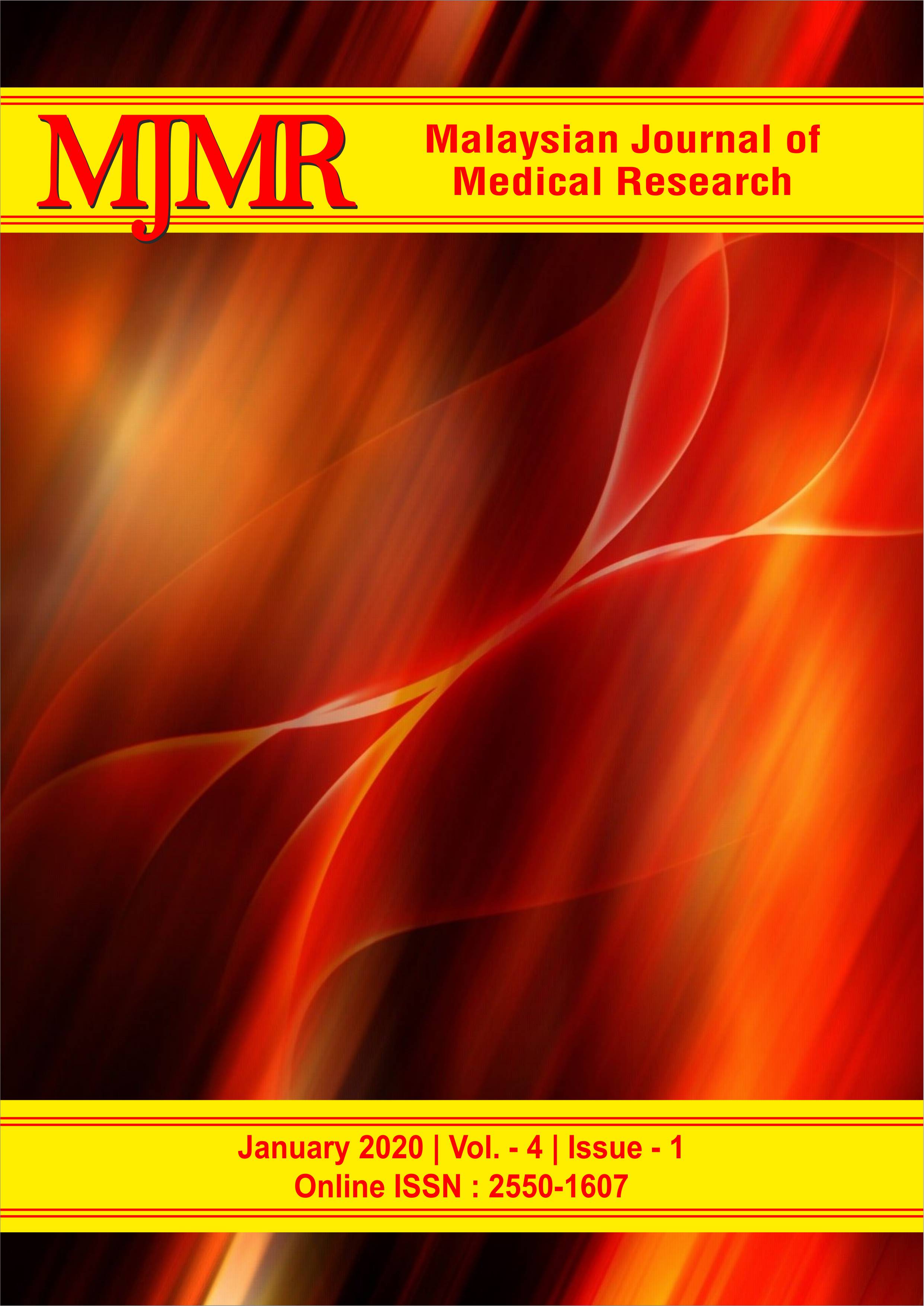 How to Cite
Siti Noorbaya, & Rr Nindya Mayangsari Siti Saidah. (2020). THE EFFECT OF BABY MASSAGE TOWARD BABY SLEEP QUANTITY ON THE AGE OF 3-6 MONTHS IN SOUTH SEMPAJA SUB-DISTRICT, NORTH SAMARINDA IN 2019. Malaysian Journal of Medical Research (MJMR), 4(1), 37-42. https://doi.org/10.31674/mjmr.2020.v04i01.006
License
Copyright (c) 2020 Malaysian Journal of Medical Research (MJMR)
This work is licensed under a Creative Commons Attribution-NonCommercial-NoDerivatives 4.0 International License.