EFFECT OF COUNSELING AND MENTORING BY HEALTH WORKERS ON SUCCESS OF GIVING EXCLUSIVE BREAST MILK IN PADANG CITY
Abstract
Breast Milk contains a lot of nutrients that are very necessary for baby's growth and development and various organ development specifically. According to Indonesia Demographic and Health Survey (2015) Indonesia data, the achievement of Exclusive Breast Milk in 2015 was 55.7%. while the coverage of exclusive breastfeeding in West Sumatra is only 75.0% (2015) of the target set by the government, which is 80%. While in the city of Padang the achievement of exclusive breastfeeding was 70.5% in 2015. The more rampant advertising of formula milk and the lack of knowledge level of mothers increasingly made the lower number of achievement of exclusive breastfeeding. The lack of support from health  workers and family support (social culture) is also one of the unsuccessful mothers in providing exclusive breastfeeding. This research is a quasi-experimental design with post test only design with a control group with accidental sampling technique. It is a research that aims to determine the effect of counseling and health personnel assistance on the success of exclusive breastfeeding. The population and sample of this study were third trimester pregnant women (7-9 months of gestational age) with a sample of 16 people intervened and 16 people as controls. Data analysis was done by questionnaire using Chi Square. The results of the study showed that the respondents who were given counseling and mentoring were 14 people (87.5%) who gave exclusive breastfeeding to their babies, while there were 3 respondents who were not given counseling and assistance. people (18.75%) who give exclusive breastfeeding. The Chi Square test results showed that there was a significant influence between counseling and assistance with exclusive breastfeeding.
Keywords:
Breastmilk, Counseling, Mentoring
Downloads
Download data is not yet available.
References
Dinas Kesehatan Propinsi Sumatra Barat. (2017). Profil Dinas Kesehatan Tahun 2017. Retrievedfrom:http://www.depkes.go.id/resources/download/profil/PROFIL_KES_PRO VINSI_2017/03_Sumbar_2017.pdf
Kementerian Kesehatan Republik Indonesia. (2018). Profile Kesehatan Indonesia Tahun 2017. Retrieved from:http://www.depkes.go.id/resources/download/pusdatin/profil-kesehatan-indonesia/Profil-Kesehatan-Indonesia-tahun-2017.pdf
KLiegmen, R., Behrman, R., Jenson, H. & Stanton, B. (2007). Nelson Textbook of Pediatrics. Saunders, U.S
Roesli, U.(2008). Guidance of EIB plus exclusive breastfeeding, first edition, Pustaka Bunda, Jakarta.Retrievedfrom:https://www.iaescore.com/journals/index.php/IJPHS/article/view File/4732/3756
Sabati, M. R. (2015). Peran Petugas Kesehatan terhadap Keberhasilan Pemberian ASI Eksklusif : Studi Kualitatif di Wilayah Puskesmas Sekaran Kecamatan Gunungpati Kota Semarang (tidak dipublikasi). Universitas Diponegoro. Retrieved from http://eprints.undip.ac.id/47097/1/763_Maryasti_Rambu_Sabati.pdf
Suhertusi, B., Desmiwarti & Nurjasmi, E. (2015). Pengaruh Media Promosi Kesehatan tentang ASI Eksklusif terhadap Peningkatan Pengetahuan Ibu di Wilayah Kerja Puskesmas Lubuk Begalung Padang Tahun 2014. Jurnal Kesehatan Andalas, 4(1), pp17–22.
Syafaruddin. (2017). Bimbingan & Konseling. (A. S. Syafaruddin, Ahmad Syukri Sitorus, Ed.) (1st ed.). Sumatera Utara: Perdana.
Syahputri, R. B. (2018). Peran Petugas Puskesmas Dalam Sosialiasasi, Edukasi, Dan Kampanye Untuk Meningkatkan Cakupan ASI Eksklusif Di Wilayah Kerja Puskesmas Gilingan Surakarta. Retrieved from http://eprints.ums.ac.id/61308/11/11. NASPUB.pdf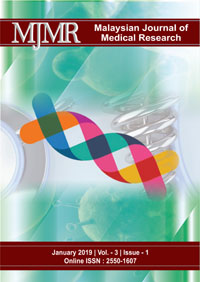 How to Cite
Binarni Suhertusi, & Fatmi Nirmala Sari. (2019). EFFECT OF COUNSELING AND MENTORING BY HEALTH WORKERS ON SUCCESS OF GIVING EXCLUSIVE BREAST MILK IN PADANG CITY . Malaysian Journal of Medical Research (MJMR), 3(1), 78-82. https://doi.org/10.31674/mjmr.2019.v03i01.012
License
Copyright (c) 2017 Malaysian Journal of Medical Research (MJMR)
This work is licensed under a Creative Commons Attribution-NonCommercial-NoDerivatives 4.0 International License.