Significance of Emergency Bronchoscopy; Significance in Essential Emergency Critical Care Setting
Abstract
Introduction: Emergency bronchoscopy was not a routine procedure in the emergency department. However, its use is being significantly advocated in the setting of emergencies. Case study: A middle aged male patient presented to them with shortness of breath. Discussion: Bronchoscopy performed by emergency physicians who have been certified and who have an area of interest in emergency critical care among the patients who are critically ill, especially those with respiratory impairments have started to become an important therapeutic as well as diagnostic tool. In this article we discuss the procedure involved in emergency bronchoscopy in the emergency department of Hospital Selayang. Conclusion: Emergency bronchoscopy services have taken its importance in emergency critical care management of patients.
Keywords:
Bronchoscopy, Emergency Physicians, Respiratory Impairments
Downloads
Download data is not yet available.
References
Adi, O., Baherin, M. F., Fong, C. P., Fatan, A. A. A., Ahmad, A. H., Yusof, A. A., & Khan, F. A. (2022). Emergency physician-performed emergency bronchoscopy in cardiac arrest patient due to acute foreign body airway obstruction. The American Journal of Emergency Medicine, 53, 23–28. https://doi.org/10.1016/j.ajem.2021.12.027
Agrawal A. (2021). Interventional Pulmonology: Diagnostic and Therapeutic Advances in Bronchoscopy. American Journal of Therapeutics, 28(2), e204–e216. https://doi.org/10.1097/MJT.0000000000001344
Owyang, C. G., Kim, J. L., Loo, G., Ranginwala, S., & Mathews, K. S. (2019). The effect of emergency department crowding on lung-protective ventilation utilization for critically ill patients. Journal of Critical Care, 52, 40–47. https://doi.org/10.1016/j.jcrc.2019.03.008
Rosell, A., & Stratakos, G. (2020). Therapeutic bronchoscopy for central airway diseases. European Respiratory Review: an Official Journal of the European Respiratory Society, 29(158), 190178. https://doi.org/10.1183/16000617.0178-2019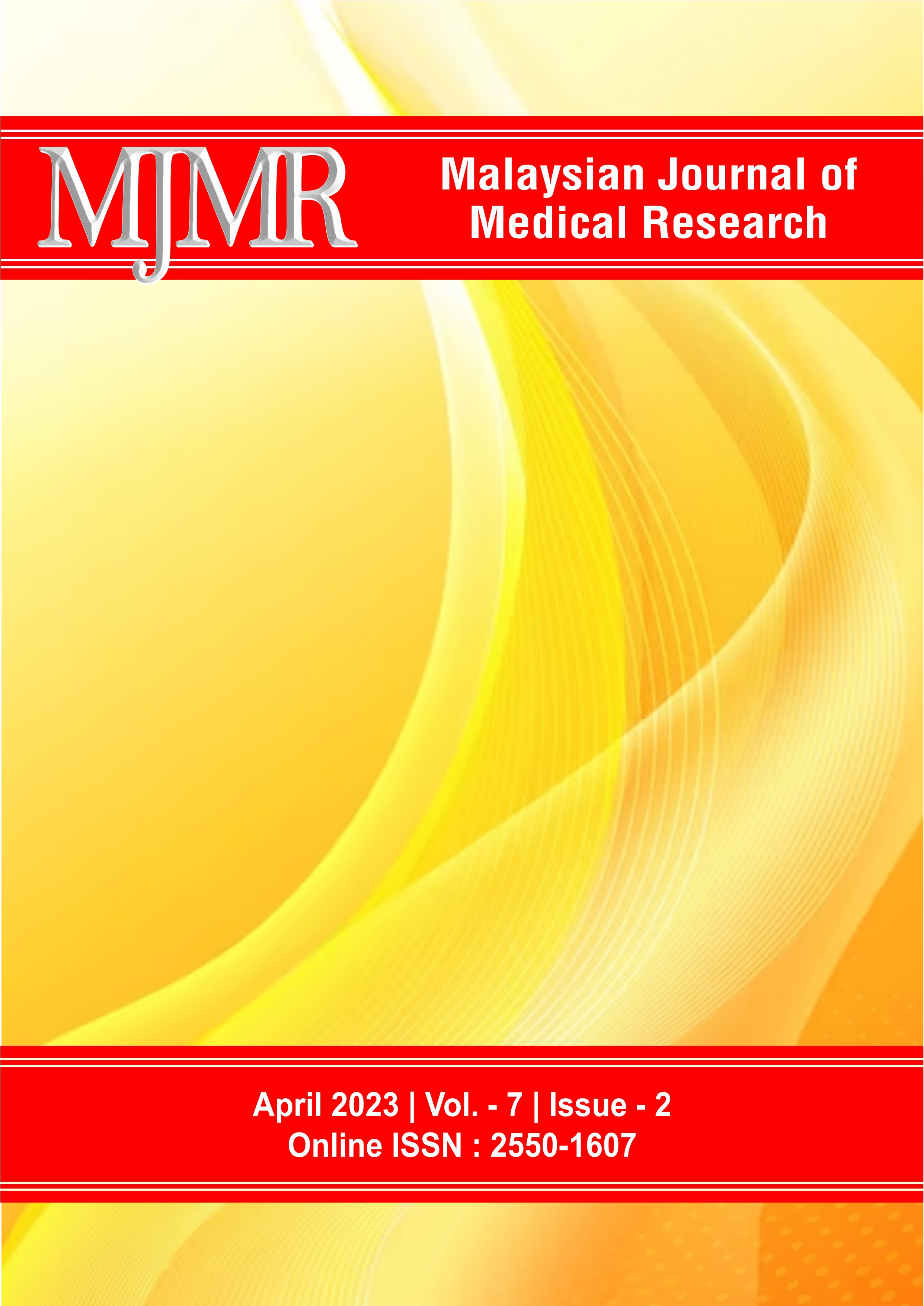 How to Cite
Singh, G. (2023). Significance of Emergency Bronchoscopy; Significance in Essential Emergency Critical Care Setting . Malaysian Journal of Medical Research (MJMR), 7(2), 40-44. https://doi.org/10.31674/mjmr.2023.v07i02.006
License
Copyright (c) 2023 Malaysian Journal of Medical Research (MJMR)
This work is licensed under a Creative Commons Attribution-NonCommercial-NoDerivatives 4.0 International License.