Community Readiness of Surabaya, Indonesia to Face Acute Hepatitis in Children
Abstract
(WHO) reported the incidence of 'mysterious' acute hepatitis that attacked children in various countries on April 5, 2022. This incident happened to previously healthy children, with ages ranging from 11 months to 5 years. The Ministry of Health of Indonesia has reported the findings of three suspected cases of death due to acute hepatitis in the two weeks until April 30, 2022. As a precaution, the public is expected to know the cause of acute hepatitis that attacks children, recognize the symptoms, and know the steps to prevent and treat it. The design of this study used a qualitative descriptive study intending to provide an overview of the preparedness of the people in Surabaya to face acute hepatitis in children. The population of people of Surabaya who have children aged 0 months -16 years with the Accidental Sampling approach. The samples collected were 104 respondents who met the inclusion criteria. Data collection was carried out for 5 days from 16-20 May 2022 by filling out a knowledge questionnaire. Results showed that 89.4% of people of Surabaya knew the causes, symptoms, prevention, and treatment steps. Based on these data, it is stated that many people in Surabaya already know the causes, symptoms, prevention, and treatment steps. It can be concluded that they have the readiness to face acute hepatitis that attacks children. In addition to knowing and being ready, it is hoped that the community will be able to understand and implement maximum prevention measures so that acute hepatitis in children occurs in the Surabaya area.
Keywords:
Readiness, Acute Hepatitis, Children
Downloads
Download data is not yet available.
References
Baker, J. M., Buchfellner, M., Britt, W., Sanchez, V., Potter, J. L., Ingram, L. A., ... & Kirking, H. L. (2022). Acute hepatitis and adenovirus infection among children—Alabama, October 2021–February 2022. Morbidity and Mortality Weekly Report, 71(18), 638-640. http://dx.doi.org/10.15585/mmwr.mm7118e1
ECDC publishes Rapid Risk Assessment - Increase in severe acute hepatitis cases of unknown aetiology in children. (2022, April 28). Retrieved from https://www.ecdc.europa.eu/en/news-events/ecdc-publishes-rapid-risk-assessment-increase-severe-acute-hepatitis-cases-unknown
Mücke, M. M., & Zeuzem, S. (2022). The recent outbreak of acute severe hepatitis in children of unknown origin–what is known so far. Journal of Hepatology. https://doi.org/10.1016/j.jhep.2022.05.001
Rivero-Juarez, A., Frias, M., Perez, A. B., Pineda, J. A., Reina, G., Fuentes-Lopez, A., Freyre-Carrillo, C., Ramirez-Arellano, E., Alados, J. C., Rivero, A., & HEPAVIR and GEHEP-014 Study Groups (2022). Orthohepevirus C infection as an emerging cause of acute hepatitis in Spain: First report in Europe. Journal of hepatology, 77(2), 326–331. https://doi.org/10.1016/j.jhep.2022.01.028
Poddar, S. (2017). Hepatitis C and iron over load. Malaysian Journal of Medical Research (MJMR), 1(1), 25-30.
P2P Kemenkes RI (2022) Webinar Hari Hepatitis Sedunia 2022, Retrieve from: http://p2p.kemkes.go.id/2022/07/27/
WHO, Acute hepatitis of unknown aetiology – the United Kingdom of Great Britain and Northern Ireland. (2022, April 15). Retrieved October 22, 2022, from https://www.who.int/emergencies/disease-outbreak-news/item/2022-don368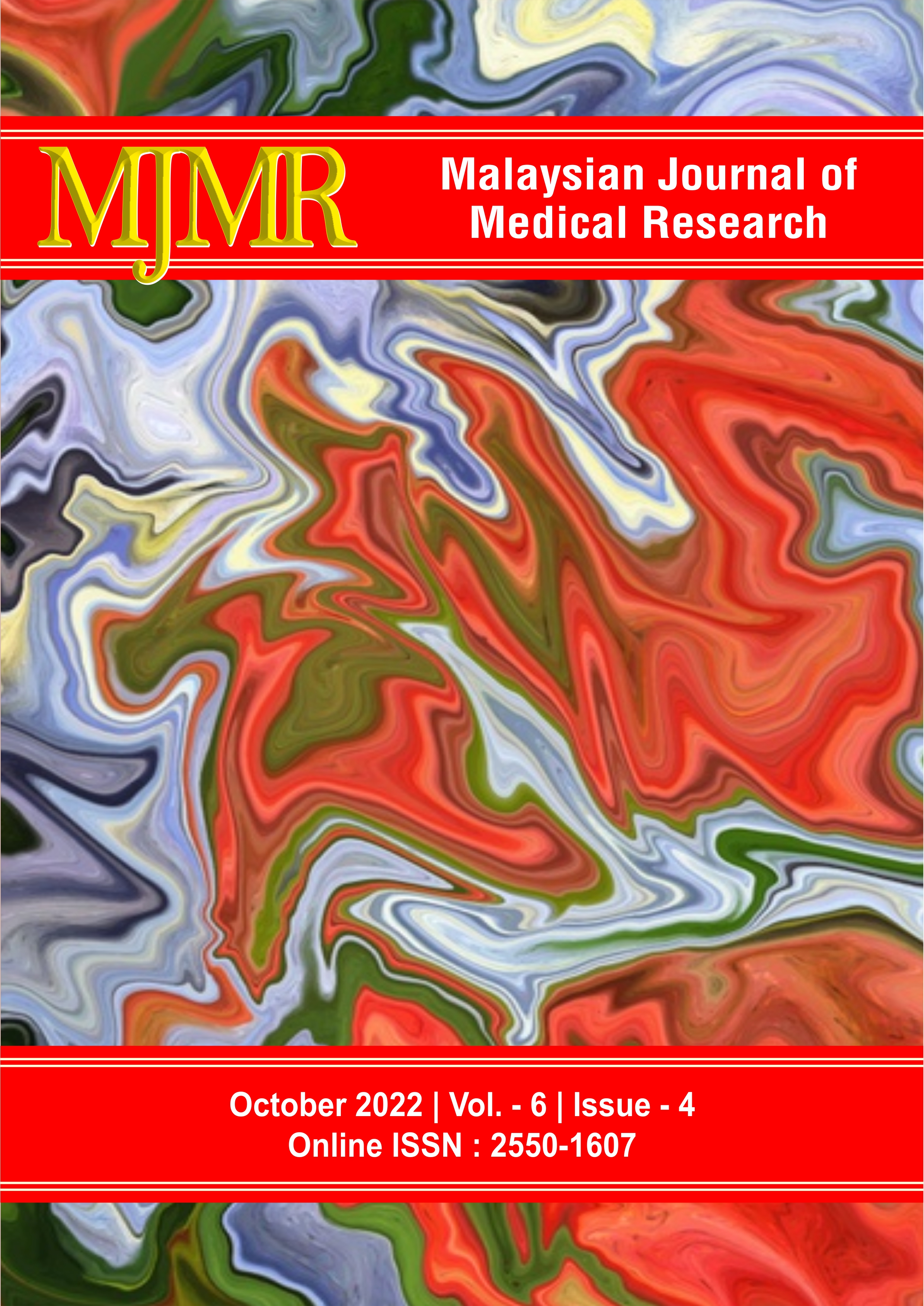 How to Cite
Rinarto, N. D. ., Mayasari, A. C., & Che Hassan, H. . (2022). Community Readiness of Surabaya, Indonesia to Face Acute Hepatitis in Children. Malaysian Journal of Medical Research (MJMR), 6(4), 9-14. https://doi.org/10.31674/mjmr.2022.v06i04.004
Section
Original Articles
License
Copyright (c) 2022 Malaysian Journal of Medical Research (MJMR)
This work is licensed under a Creative Commons Attribution-NonCommercial-NoDerivatives 4.0 International License.