RIGHT SIDED INFECTIVE ENDOCARDITIS MASQUERADING AS PULMONARY TUBERCULOSIS: A CASE REPORT
Abstract
Right-sided infective endocarditis is not as common as left-sided infective endocarditis. The clinical signs and symptoms of right-sided infective endocarditis are subtle, making clinical detection more complex and easily leads to misdiagnosis. We present a case of mild haemoptysis as a presentation of right-sided infective endocarditis but was initially misdiagnosed as pulmonary tuberculosis, which led to a delay in treatment. The patient had multiple visits to the health facilities (private clinic, government's health clinic and hospital) and one admission to the hospital for recurrent cough, fever, and haemoptysis without any improvement. Later, he was diagnosed with right-sided infective endocarditis and was well after treatment. Delays in treatment can lead to an increased risk of permanent morbidity to the patient.This case report highlights the importance of a high index of suspicion and exploring other differential diagnoses of haemoptysis apart from pulmonary tuberculosis.
Keywords:
Right Sided Infective, Endocarditis, Haemoptysis
Downloads
Download data is not yet available.
References
Aguado, J. M., Arjona, R., & Ugarte, P. (1990). Septic pulmonary emboli. A rare cause of bilateral pneumothorax in drug abusers. Chest, 98(5), 1302–1304. doi: 10.1378/chest.98.5.1302
Chahoud, J., Sharif Yakan, A., Saad, H., & Kanj, S. S. (2016). Right-Sided Infective Endocarditis and Pulmonary Infiltrates: An Update. Cardiology in review, 24(5), 230–237. doi: 10.1097/CRD.0000000000000095
John, B. L. (2017) Infective Endocarditis Clinical Presentation. MedScape [Internet]. 1–9.
Ministry of Health (2017). Clinical Practice Guidelines for the Prevention, Diagnosis & Management of Infective Endocarditis. Clin Pract Guidel;32(Supplemet 1):1–179.
Palepu, A., Cheung, S. S., Montessori, V., Woods, R., & Thompson, C. R. (2002). Factors other than the Duke criteria associated with infective endocarditis among injection drug users. Clinical and investigative medicine, 25(4), 118-126.
Revilla, A., López, J., Villacorta, E., Gómez, I., Sevilla, T., del Pozo, M. A., de la Fuente, L., Manzano, M., Mota, P., Flórez, S., Vilacosta, I., Sarriá, C., Sánchez, M., & San Román, J. A. (2008). Isolated right-sided valvular endocarditis in non-intravenous drug users. Revista espanola de cardiologia, 61(12), 1253–1259. doi: 10.1016/s1885-5857(09)60052-9
Sexton, D. J., & Chu, V. H. (2019). Right-sided native valve infective endocarditis. Ann Bolger (Ed), UpToDate. Recuperado el, 2.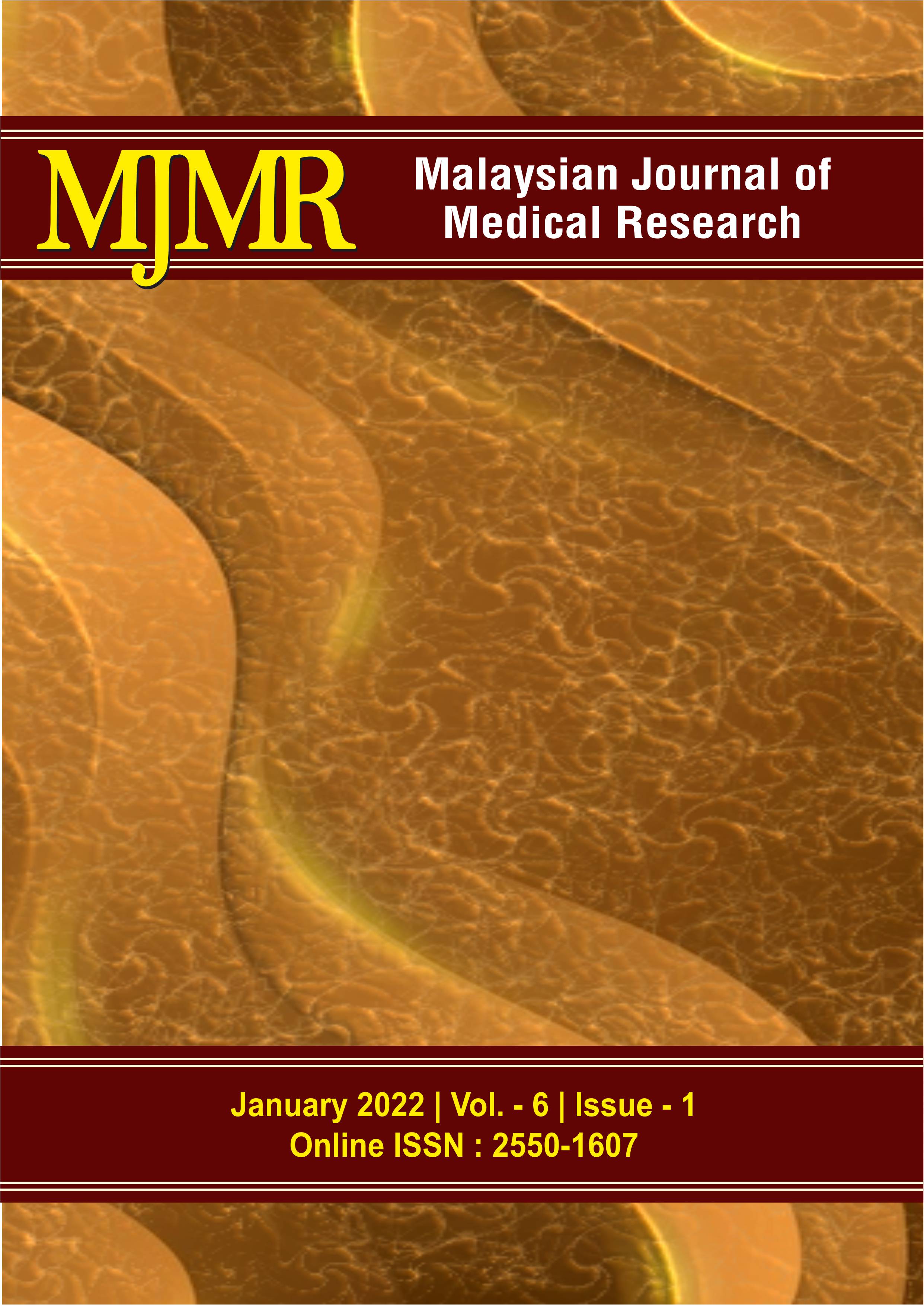 How to Cite
Azwanis Binti Abdul Hadi, Khairun'naim Bin Khairuddin, & Mohd Nizamuddin Bin Ismail. (2022). RIGHT SIDED INFECTIVE ENDOCARDITIS MASQUERADING AS PULMONARY TUBERCULOSIS: A CASE REPORT. Malaysian Journal of Medical Research (MJMR), 6(1), 14-18. https://doi.org/10.31674/mjmr.2022.v06i01.004
License
Copyright (c) 2021 Malaysian Journal of Medical Research (MJMR)
This work is licensed under a Creative Commons Attribution-NonCommercial-NoDerivatives 4.0 International License.