THE DIFFERENCES IN THE EFFECTIVENESS OF PROVIDING THICK BLANKETS AND ELECTRIC BLANKETS WITH REDUCING SHIVERING INCIDENCE ON POSTOPERATIVE PATIENTS IN SURGICAL INSTALLATIONS DR. SITANALA HOSPITAL TANGERANG, INDONESIA IN 2019
Abstract
Introduction: Post Anesthetic Shivering (PAS) or the incidence of post-anesthetic shivering is reported to be around 33-65% in patients undergoing general anesthesia and about 33-56,7% in patients undergoing spinal anesthesia. The treatment can be done pharmacologically with drugs and non-pharmacologically one of them with a warm blanket. The purpose of this study was to determine the differences in the effectiveness of giving thick cloth blankets and 380C electric blankets with a reduction in the incidence of shivering in postoperative patients at the Surgical Installation dr. SitanalaTangerang Hospital. Methods: The research method was a quantitative study with a quasi-experimental design with a pre-test post-test with control group design. The number of samples were 30 patients. Data was collected by observing shivering responses. The intervention was carried out by firing 380C electric blankets and thick cloth blankets. Result: The results showed that of the 15 postoperative patients before being given an electric blanket, almost half were 7 (46,7%) having grade 3 shivering, where as in patients given thick cloth blankets almost half were 6 (40%) having grade 2 shivering. Electrical heating is almost half that is 6 (40%) does not experience shivering (grade 0), where as in patients given regular blankets almost half are 6 (40%) experiencing grade 2 shivering. Statistical test results were obtained (p-value = 0.001, α : 0.05) and (p-value = 0.005, α: 0.05). Conclusion: there was an electric warm blanket or thick cloth blanket that influences the incidence of shivering in postoperative patients at the Surgical Installation dr. Sitanala Tangerang Hospital, but electric blankets are more effective than thick blankets. Suggestion is that the hospital is expected to make an intervention to provide electric warm blankets with a temperature of 380C postoperatively can be used as a fixed procedure for the service of surgical patients to prevent complications of shivering.
Keywords:
Thick Blanket, Electric Blanket, Shivering Incidence
Downloads
Download data is not yet available.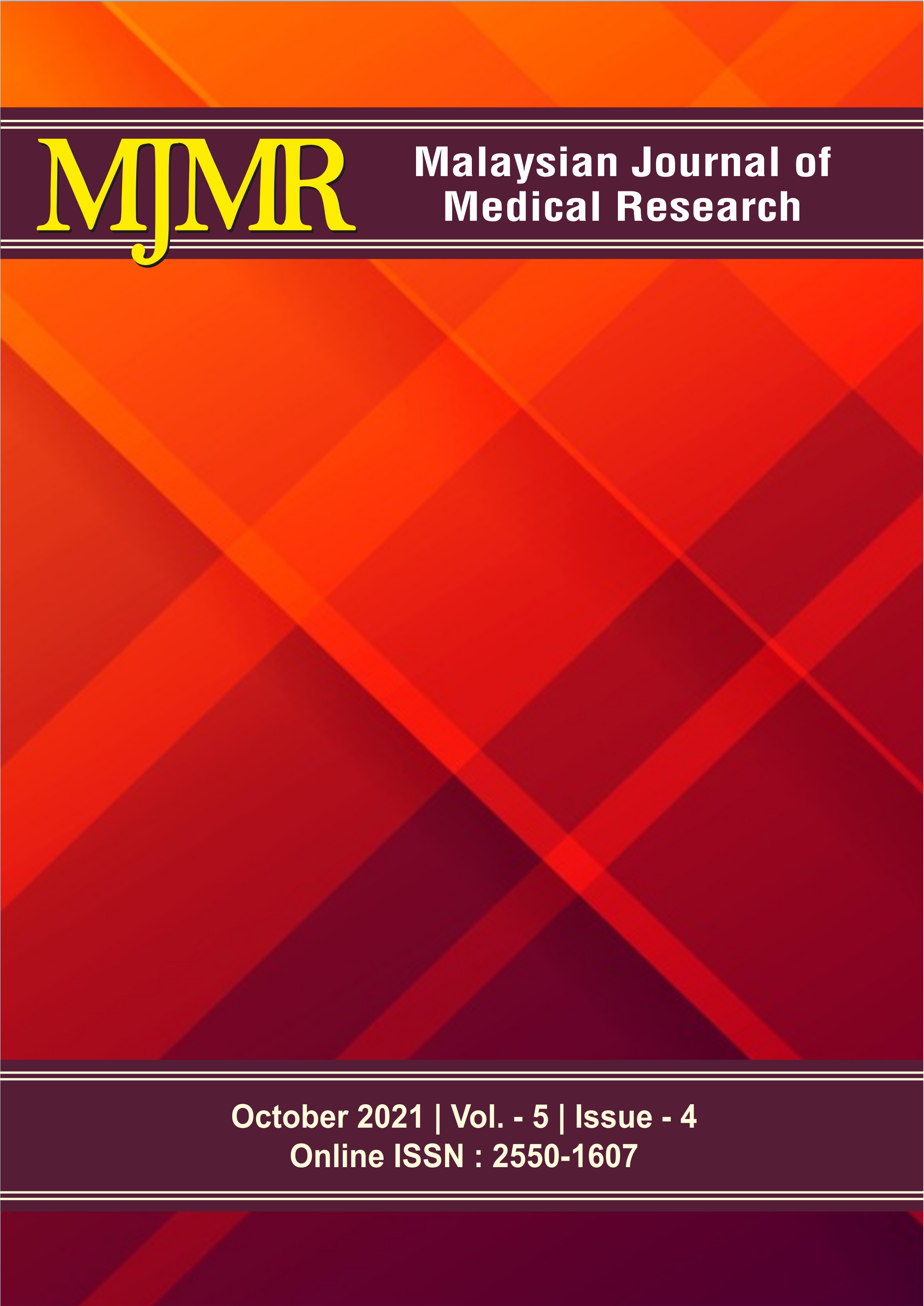 How to Cite
Dewi Fitriani, Rita Dwi Pratiwi, Gita Ayuningtyas, Sri Murtiningsih, & Sandeep Poddar. (2021). THE DIFFERENCES IN THE EFFECTIVENESS OF PROVIDING THICK BLANKETS AND ELECTRIC BLANKETS WITH REDUCING SHIVERING INCIDENCE ON POSTOPERATIVE PATIENTS IN SURGICAL INSTALLATIONS DR. SITANALA HOSPITAL TANGERANG, INDONESIA IN 2019. Malaysian Journal of Medical Research (MJMR), 5(4), 28-35. https://doi.org/10.31674/mjmr.2021.v05i04.007
License
Copyright (c) 2021 Malaysian Journal of Medical Research (MJMR)
This work is licensed under a Creative Commons Attribution-NonCommercial-NoDerivatives 4.0 International License.