PERCEPTIONS OF UNDERGRADUATE DENTAL STUDENTS AND GRADUATE DENTISTS TOWARDS BEHAVIOURAL GUIDANCE TECHNIQUES IN PAEDIATRIC DENTISTRY: A CROSS-SECTIONAL STUDY
Abstract
Objectives: This study aimed to evaluate perceptions of undergraduate dental students and graduate dentists towards behaviouralguidance techniques in paediatric dentistry. Materials & Methods: 225 subjects with previous experience in treating paediatricpatient were identified and invited to fill up a Likert-style questionnaire with 15 questions in total. The data was evaluated for descriptive analysis and statistical analysis using Pearson's chi-square test and Fisher's exact test(significance level, p<0.05). Results: 158 respondents were included in this study. 47.4% think that communication is the most effective non-pharmacological method of behavioural guidance, 62.6% and 45.6% think that tell-show-do is the most practical and most successful behaviour shaping techniques, respectively. 43.7% responded neutral to the use HOME or physical restraints in controlling child patient, 81.0% almost never used HOME method. 87.3% had explained procedures of dental treatment to child patientsduring treatment, 89.2% had used euphemism on the child. 40.5% of child patientssometimes struggled when receiving their treatment. 33.5% required some effort to get their child patient treated. 79.1% had never usedprotective stabilization method. 75.9% think that their working environment is favourable and conducive for child patients. 39.2% think that desensitization is the most effective method to reduce dental fear and anxiety in child patient. 59.5% preferpresence of parents during treatment. 56.35% of frightened cry was most commonly seen clinically. 73.4% would not consider further studies in paediatric dentistry. Conclusion: Generally, the respondents demonstrated satisfactory knowledge and acceptance of various behavioural guidance techniques in paediatric dentistry, but with some deficiencies.
Keywords:
Paediatric Dentistry, Behavioural Guidance, Dental Education
Downloads
Download data is not yet available.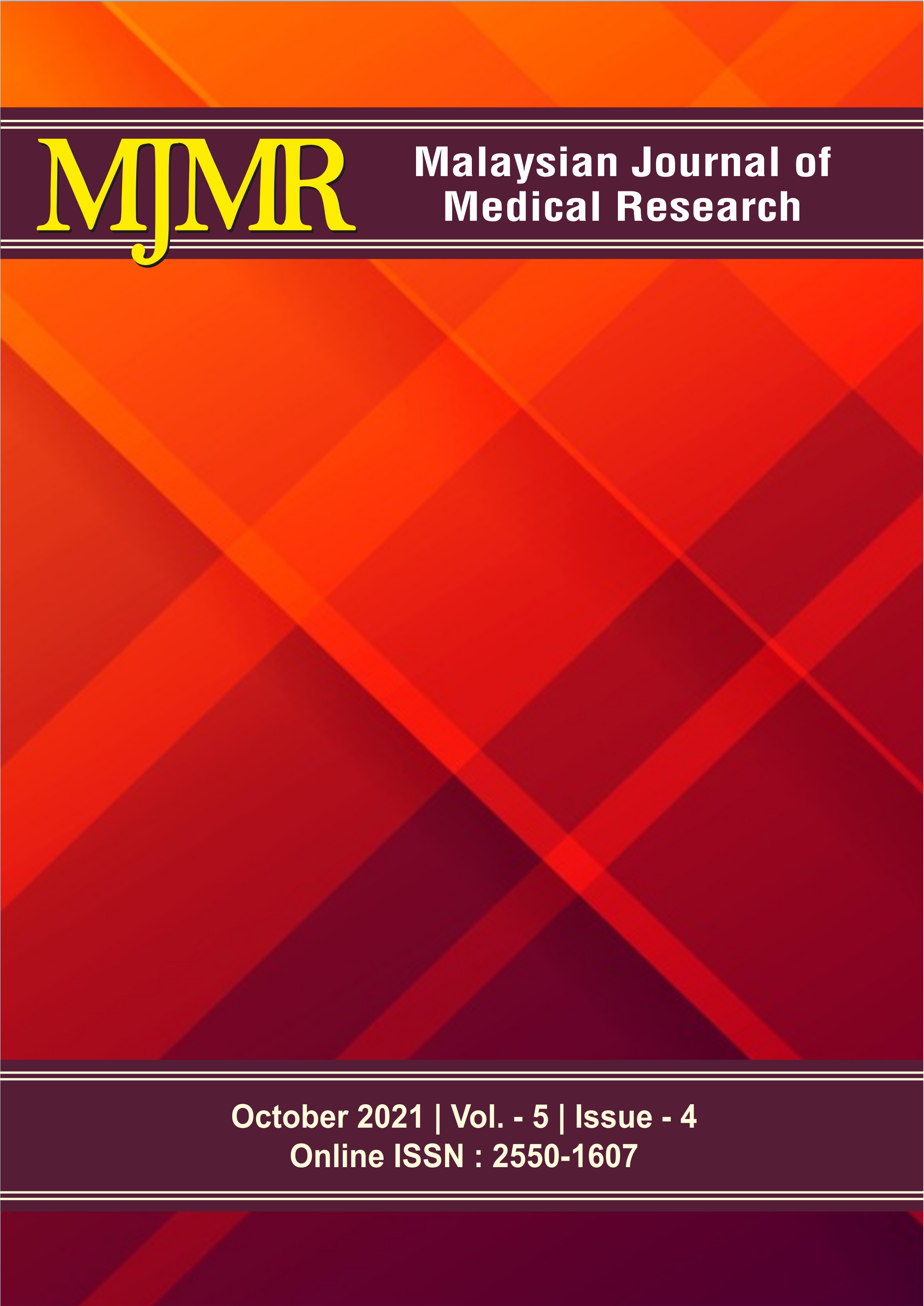 How to Cite
Tan, Y. J., Teo, K. K., Teoh, H. S. ., Then Lung Tong, & Hiremath, S. P. (2021). PERCEPTIONS OF UNDERGRADUATE DENTAL STUDENTS AND GRADUATE DENTISTS TOWARDS BEHAVIOURAL GUIDANCE TECHNIQUES IN PAEDIATRIC DENTISTRY: A CROSS-SECTIONAL STUDY. Malaysian Journal of Medical Research (MJMR), 5(4), 36-44. Retrieved from https://ejournal.lucp.net/index.php/mjmr/article/view/1461
License
Copyright (c) 2021 Malaysian Journal of Medical Research (MJMR)
This work is licensed under a Creative Commons Attribution-NonCommercial-NoDerivatives 4.0 International License.