HYDRONEPHROSIS: A CASE OF URETERAL METASTASIS OF PROSTATE CANCER
Abstract
Hydronephrosis is among the common urinary complication encountered in outpatients setting. A mass obstructing in the urinary pathway is among the causes, which could be originated from anywhere in the pelvic cavity. This article reports a case of a 71-year-old man with underlying benign prostatic hyperplasia presented with abdominal mass and deranged renal profile, which was later found to be hydronephrosis. Further investigation leads to the diagnosis of advanced prostate cancer with metastasis to the bone, lymph nodes, bladder, and distal ureter. The patient was treated conservatively in view of advanced disease and the patient's life expectancy.
Keywords:
Prostate Cancer, Ureteral Metastasis, Hydronephrosis
Downloads
Download data is not yet available.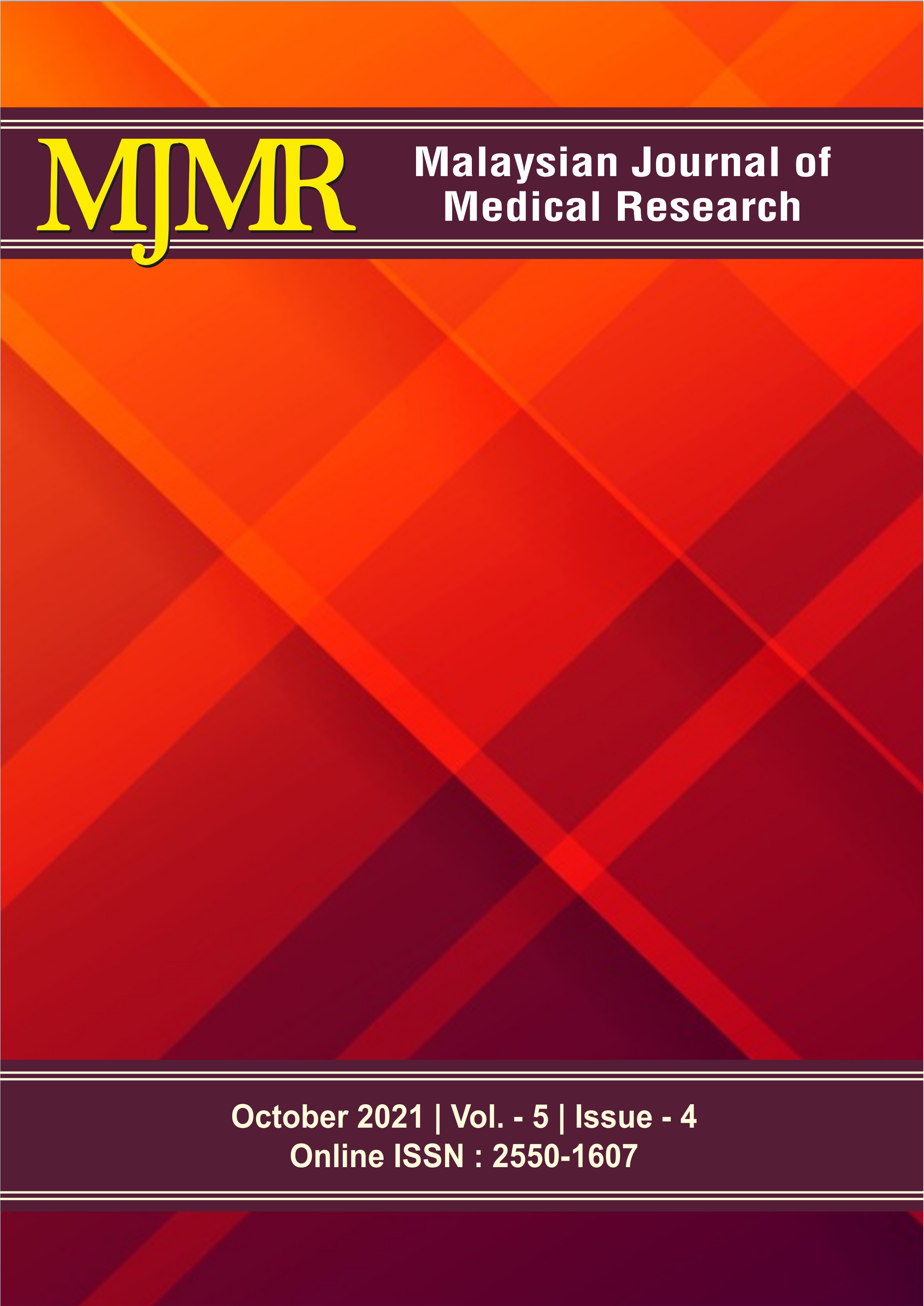 How to Cite
Mazlan, M., Md Aris, M. A. ., & Norhayaty Sharman bt Khamis Roslee. (2021). HYDRONEPHROSIS: A CASE OF URETERAL METASTASIS OF PROSTATE CANCER. Malaysian Journal of Medical Research (MJMR), 5(4), 25-27. Retrieved from https://ejournal.lucp.net/index.php/mjmr/article/view/1452
License
Copyright (c) 2021 Malaysian Journal of Medical Research (MJMR)
This work is licensed under a Creative Commons Attribution-NonCommercial-NoDerivatives 4.0 International License.