CEREBRAL VENOUS THROMBOSIS SECONDARY TO SARS-COV-2 INFECTION
Abstract
Cerebral venous thrombosis (CVT) is a relatively rare form of neurovascular emergency, and may present as headache, seizure, or focal neurological deficit. It typically has a higher occurrence in younger women. Recently, there are increasingly cases of CVT reported in association with COVID-19, which fall outside the typical demographics, suggesting a hyper-coagulable state attributable to COVID-19. Here, we present a case of CVT in a young gentleman with concomitant COVID-19, who presented with first-onset seizure.
Keywords:
CVT, COVID-19, SARS-CoV-2
Downloads
Download data is not yet available.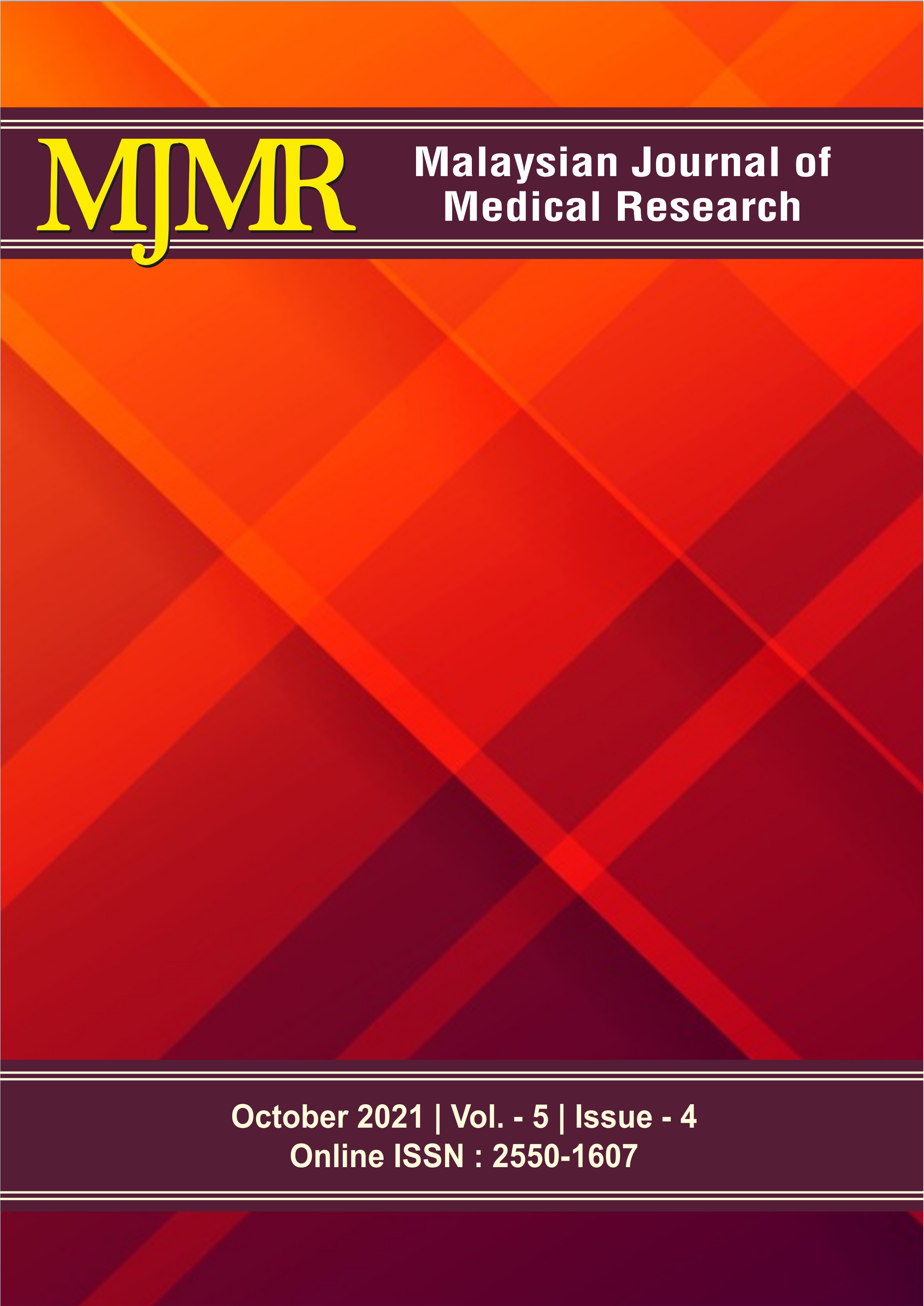 How to Cite
Yiko Wong, Qin Zhi Lee, Yuen Kang Chia, & Heng Gee Lee. (2021). CEREBRAL VENOUS THROMBOSIS SECONDARY TO SARS-COV-2 INFECTION. Malaysian Journal of Medical Research (MJMR), 5(4), 15-18. Retrieved from https://ejournal.lucp.net/index.php/mjmr/article/view/1445
License
Copyright (c) 2021 Malaysian Journal of Medical Research (MJMR)
This work is licensed under a Creative Commons Attribution-NonCommercial-NoDerivatives 4.0 International License.