EFFECT OF CARBARYL ON HEMOGLOBIN AND HEMATOCRIT VALUES OF BROILER CHICKS
Abstract
Carbaryl is an insecticide which is widely used in agriculture and in the poultry industry. Carbaryl is used in poultry for their protection against some insects which harms the poultry. This study was conducted to examine the effect of carbaryl on hemoglobin and hematocrit values of broiler chickens. Twenty broiler chickens were used in the experiment and distributed into four different groups. Of these three were treated groups and one control group. All treated groups were supplemented with 15mg/kgbw (Low dose), 20mg/kgbw (Intermediate dose) and 25mg/kgbw (High dose) of carbaryl for 21 days. At the end of the experiment, blood was collected for hematological analysis. Significant depression was found in the level of hemoglobin in intermediate dose group but hematocrit values decrease insignificantly in all the treated groups.
Keywords:
Carbaryl, Insecticide, Broiler chicks, Hemoglobin, Hematocrit
Downloads
Download data is not yet available.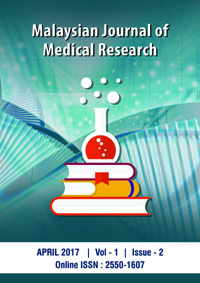 Downloads
How to Cite
Sabina Khanam. (2017). EFFECT OF CARBARYL ON HEMOGLOBIN AND HEMATOCRIT VALUES OF BROILER CHICKS . Malaysian Journal of Medical Research (MJMR), 1(2), 38-40. Retrieved from https://ejournal.lucp.net/index.php/mjmr/article/view/139