STRUCTURED ASSESSMENT, EVALUATION AND MONITORING PARAMETERS: CRITICAL CORRELATES TO THE PERCEIVED EFFECTIVENESS OF SCHOOL-BASED DEWORMING PROGRAMS
Abstract
Background: Soil-transmitted helminths are the most common cause of childhood parasitic infection particularly in developing countries. Government efforts are geared towards addressing this health concern especially among school-aged children who are most vulnerable to intestinal infections secondary to environmental exposure from play and recreation. This study examines the determinants of effectiveness of the national deworming program initiated by the Department of Health in Marawi City, Philippines.
Methods: The study used descriptive-correlational research design involving 50 parents/guardians of children who were recipients of the national deworming program. Validity and reliability-tested questionnaires were used as instrument. The data obtained was analyzed using frequency and percentage distribution, weighted mean and Chi-square correlation technique.
Results: When tested at 0.05 level of significance, the chi-square values obtained were (=108.494) and (=42.957) at p-value=0.000, revealing that assessment, evaluation and monitoring of the recipients before and after deworming interventions have a significant association to the perceived effectiveness of the program.
Conclusion: The present national school deworming drive can be improved further by creating clear-cut protocols and procedures to assess parameters that would measure assessment findings, evaluation and monitoring of children vis-à-vis effects of anti-helminthic drugs taken.
Keywords:
Assessment, Evaluation and Monitoring, School-based Deworming Program, Philippines
Downloads
Download data is not yet available.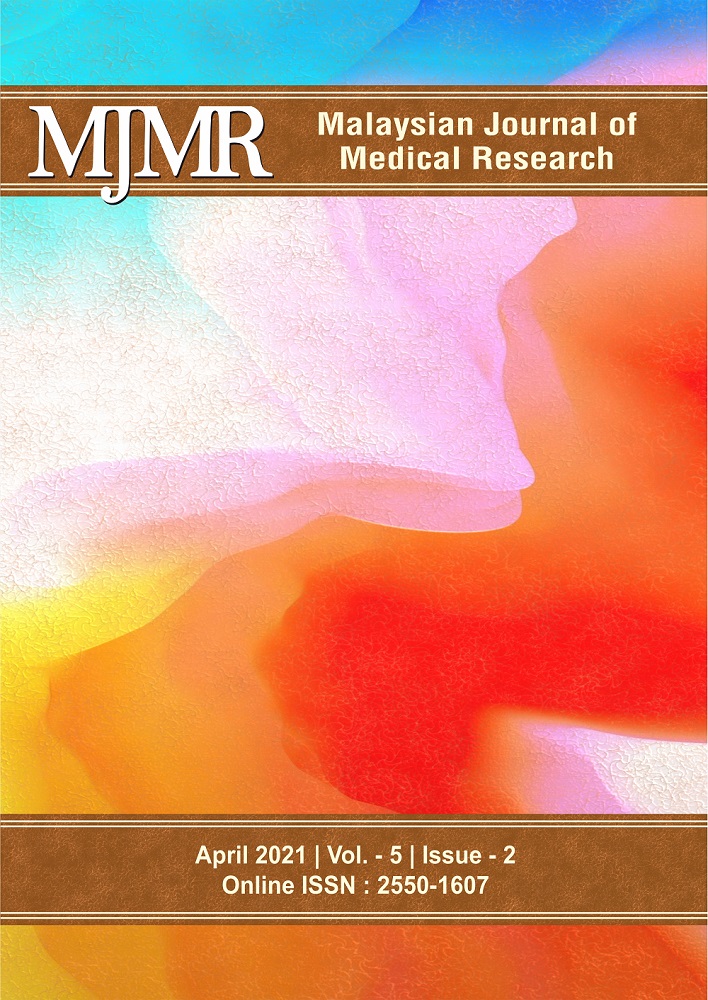 Downloads
How to Cite
Randy Ian F. Gallego, & Amalhyatt M. Abdullah. (2021). STRUCTURED ASSESSMENT, EVALUATION AND MONITORING PARAMETERS: CRITICAL CORRELATES TO THE PERCEIVED EFFECTIVENESS OF SCHOOL-BASED DEWORMING PROGRAMS. Malaysian Journal of Medical Research (MJMR), 5(2). Retrieved from https://ejournal.lucp.net/index.php/mjmr/article/view/1353