ASSESSMENT OF KNOWLEDGE AND COMPLIANCE OF CRITICAL CARE NURSES REGARDING VENTILATOR ASSOCIATED PNEUMONIA (VAP) CARE BUNDLE IN A TERTIARY CARE HOSPITAL, ASSAM
Abstract
Background: Ventilator-associated pneumonia (VAP) is reported to be the second most common nosocomial infection and the leading cause of death from nosocomial infections in critically ill patients. The purpose of the study was to assess the knowledge and compliance of critical care nurses regarding ventilator-associated pneumonia (VAP) care bundle. Research Methods: A descriptive study was conducted in December 2018in a tertiary care hospital, Assam. 60 Critical care nurses were selected as samples by convenient sampling technique. Structured knowledge questionnaire and compliance checklist was used for data collection. Results: The result revealed that the critical care nurses had mean knowledge score of 13.7±2.3 (68.5%) which indicated average knowledge score. Area wise mean knowledge score was highest in the area of Concept of VAP (85%) and was lowest in the area of the common causative organism of VAP (45%). Mean compliance score was 24.23 ±1.49 (93.2%) which indicated good compliance score. The maximum compliance was found in patient positioning (98%) and oral care (98%) and minimum compliance was found sedation vacation and weaning trials (90%). A weak positive relationship (0.39) was found between knowledge and compliance of the critical care nurses regarding VAP care bundle which was significant (p<0.05). There was no significant association between the knowledge and the selected variables. Conclusions: The study showed various degree of deficiency among the critical care nurses in the knowledge and compliance area regarding VAP care bundle. The findings of the study have implications in the field of nursing. So, the researcher recommends that further research can be conducted to evaluate a structured teaching program on VAP care bundle, and an exploratory study can be done to identify the factors and its barriers responsible for noncompliance of VAP care bundle among the critical care nurses.
Keywords:
Critical Care Nurses, VAP, VAP Care Bundle, Compliance
Downloads
Download data is not yet available.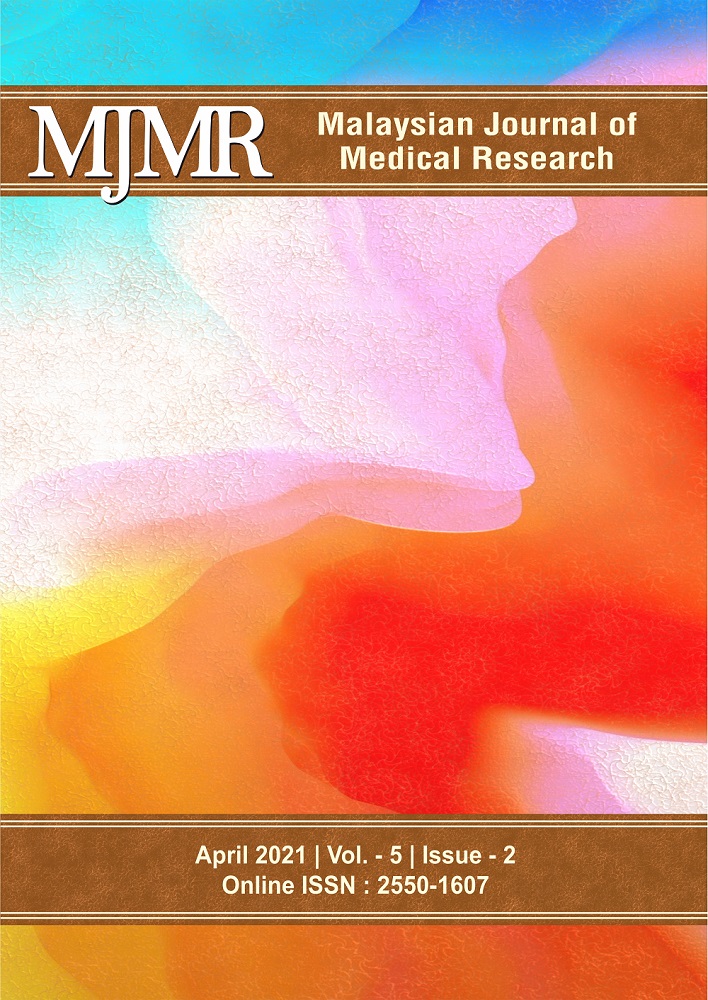 Downloads
How to Cite
Chaltung Khishung Anal. (2021). ASSESSMENT OF KNOWLEDGE AND COMPLIANCE OF CRITICAL CARE NURSES REGARDING VENTILATOR ASSOCIATED PNEUMONIA (VAP) CARE BUNDLE IN A TERTIARY CARE HOSPITAL, ASSAM. Malaysian Journal of Medical Research (MJMR), 5(2). Retrieved from https://ejournal.lucp.net/index.php/mjmr/article/view/1345