IMPACT OF INTERNET ADDICTION ON HEALTH ANXIETY IN MALAYSIAN YOUTH DURING COVID-19 PANDEMIC
Abstract
The COVID-19 The pandemic affected the mental health of people. Individuals prefer to collect information from the Internet about the virus, disease, symptoms, reports on statistics, treatments, and any other information related to the pandemic. In this study, we aimed to explore the impact of Internet use in three different levels of users (Internet addicts, over-users, and average-users) on health anxiety during the pandemic among the young population in Malaysia. Four hundred and forty-eight young adult in Malaysia completed the online survey including demographic questionnaire, Short-form Health Anxiety Inventory, and Internet Addiction Test. Results showed that the Internet addict users have higher scores in the Total Health Anxiety and Health Anxiety factors (Illness Likelihood and Negative Consequences) compared to the average-users and over-users. It seems that high Internet usage is associated with high health anxiety. People may search more on the Internet for information related to the COVID-19 and the symptoms and it may increase their health anxiety. This study provides knowledge implications for mental health professionals about the association between Internet addiction and health anxiety. The findings may provide awareness to the public and professionals about one of the factors that are linked to individuals' health anxiety during the pandemic.
Keywords:
COVID-19, Health Anxiety, Internet Addiction, Malaysia, Pandemic
Downloads
Download data is not yet available.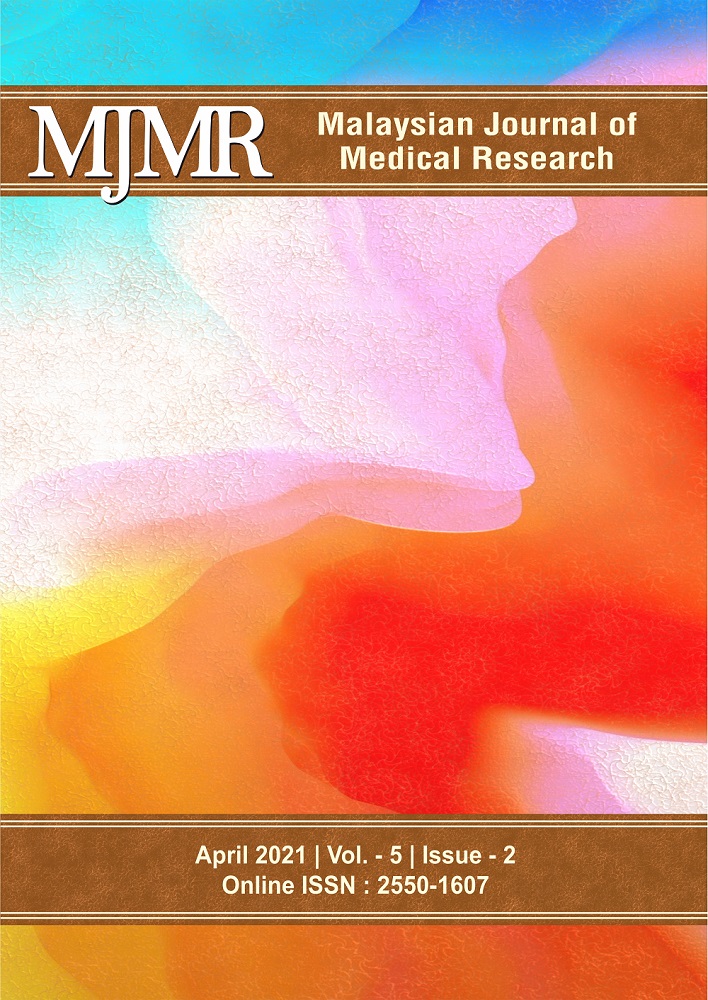 Downloads
How to Cite
Sonia Khodabakhsh, Shamala Ramasamy, Tan Yen Teng, & Chan Siaw Leng. (2021). IMPACT OF INTERNET ADDICTION ON HEALTH ANXIETY IN MALAYSIAN YOUTH DURING COVID-19 PANDEMIC. Malaysian Journal of Medical Research (MJMR), 5(2). Retrieved from https://ejournal.lucp.net/index.php/mjmr/article/view/1316