ASSESSMENT OF PHYSICAL HEALTH PROBLEMS ALONG WITH RISK FACTORS AND PSYCHOLOGICAL HEALTH PROBLEMS OF THE VICTIMS ATTENDING POST-DISASTER MEDICAL CARE FACILITY AT UTTARAKHAND, INDIA
Abstract
A retrospective medical record analysis was done to identify the physical problems, related risk factors, and psychological problems faced by flood affected victims of Uttarakhand. The main aim of the study is to disintegrate the information related to the impact of the disasters on people and sustainable environment, which can be prevented with appropriate preparedness and measures.
A total of 2311 patients were taken care. Of these, (41.8%) were middle-aged (18–50 years), 35% were below 18 years, and 23.2% of them were above 50 years of age. 26.76% of them suffering from RTI, 25.33% from GI problems, 10.84% had dental problems, and 10.41% skin problems.7.41% of the victims had orthopedic problems, 5.75% ENT issues, 5.48% eye infections, 4.68% CVS problems. Again this is to be noted that 3.34 % of them were suffering from UTI.
Data also depicted that 39.88 % of the people was suffering from acute stress disorder. Identified risk factors were unavailability of safe drinking water, food, gathering of the victims in a small or uncovered space, severe financial losses and loss of the near and dear one respectively. The victims received health care and treatment for a period of one year. People suffering from severe illness were transferred to the tertiary care hospital. The caregivers also suffered from diarrhea and fever occasionally.
Keywords:
Physical Health Problems, Psychological Health Problems, Risk Factors, Victims and Post Disaster Medical Care Facility
Downloads
Download data is not yet available.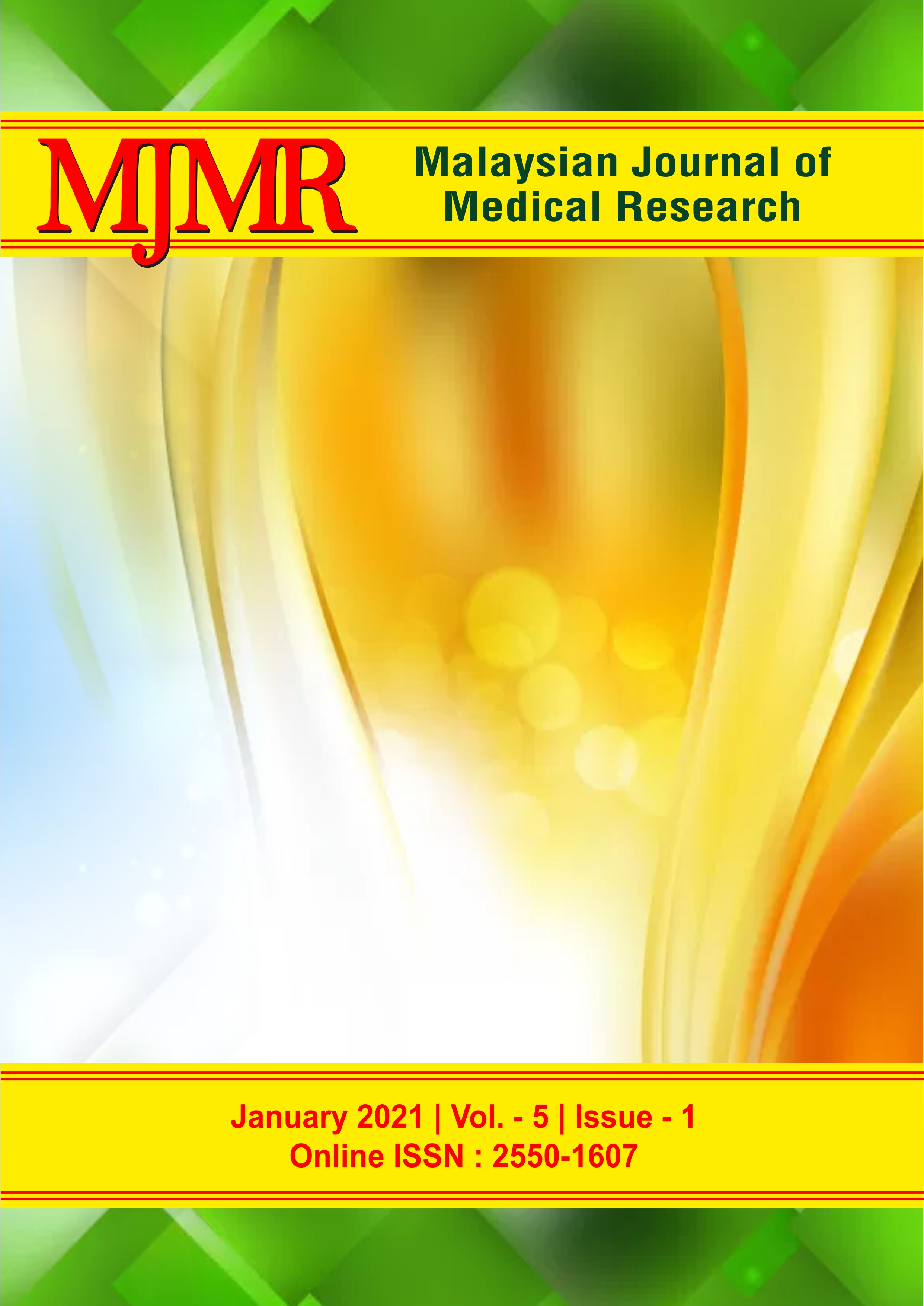 How to Cite
Anita Paul Samanta, & Ansuman Mitra. (2021). ASSESSMENT OF PHYSICAL HEALTH PROBLEMS ALONG WITH RISK FACTORS AND PSYCHOLOGICAL HEALTH PROBLEMS OF THE VICTIMS ATTENDING POST-DISASTER MEDICAL CARE FACILITY AT UTTARAKHAND, INDIA. Malaysian Journal of Medical Research (MJMR), 5(1). Retrieved from https://ejournal.lucp.net/index.php/mjmr/article/view/1301