EXAMINING THE DIFFERENCES IN AUTISM QUOTIENT SCORES BASED ON ETHNICITY
Abstract
Definitive explanations on the associations between demographics and cause as well as the cure of Autism Spectrum Disorder (ASD) are yet to be known due to the unavailability of universal datasets and cost-effective diagnostic measures. This study analyzed large ASD screening data to examine whether symptoms of ASD differ based on ethnicity. The result showed a significant difference in the Autism Quotient (AQ) scores based on ethnicity among children, adolescents, and adults. Higher internal consistency was recorded on self-reported cases. This study will advance understanding of the influence of demographics on ASD symptoms. It is suggested that future studies should improve the reliability of AQ as screening tool.
Keywords:
Autism, Ethnicity, Demographics, Autism Quotient
Downloads
Download data is not yet available.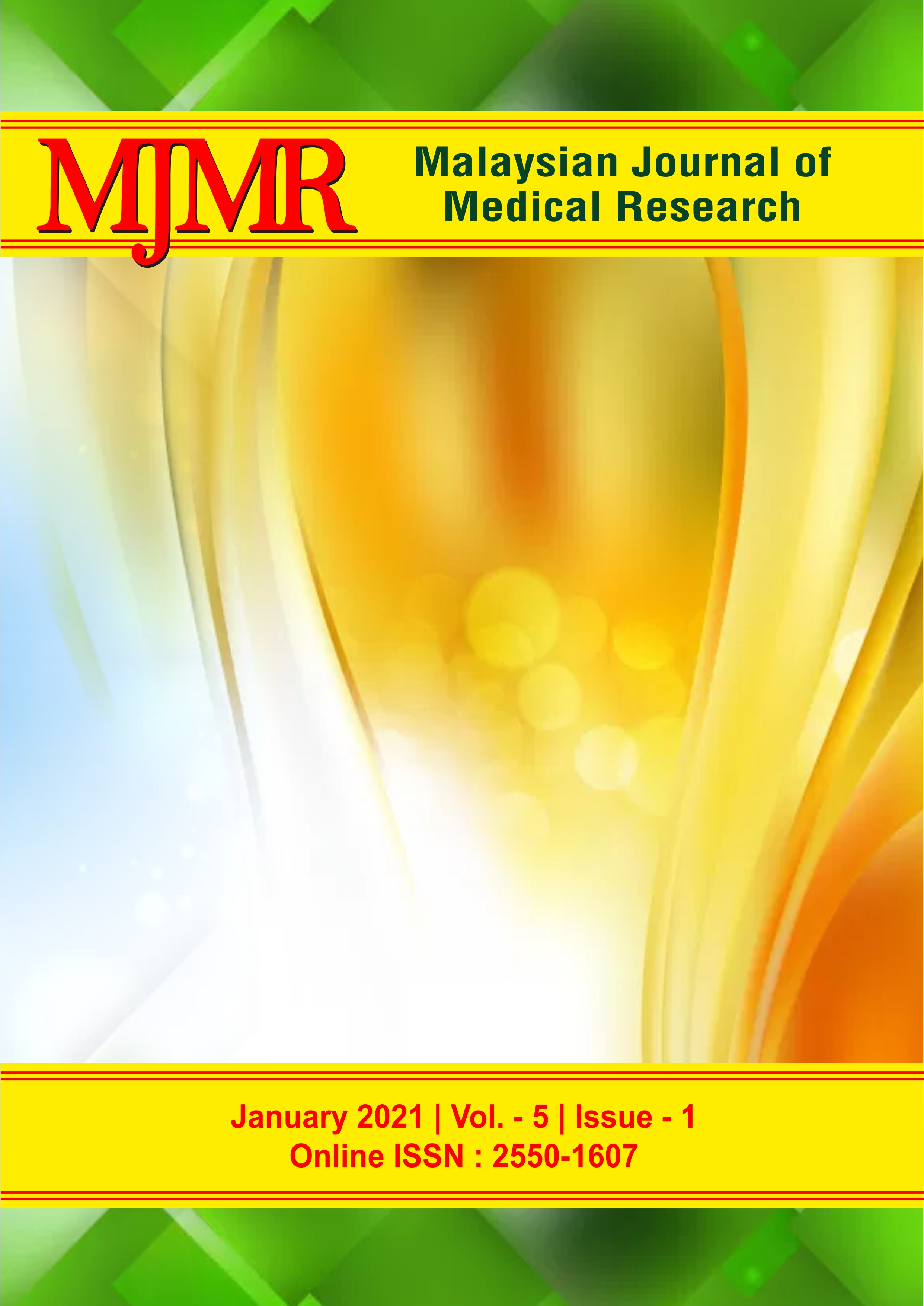 How to Cite
Shamsuddeen Nasir Shehu, Sadiya Tahir, Abdullahi Dahiru, & Abdulmalik A. Lawan. (2021). EXAMINING THE DIFFERENCES IN AUTISM QUOTIENT SCORES BASED ON ETHNICITY. Malaysian Journal of Medical Research (MJMR), 5(1). Retrieved from https://ejournal.lucp.net/index.php/mjmr/article/view/1263