KNOWLEDGE AND SKILLS OF AUXILIARY NURSE AND MIDWIVES (ANMS) ON IDENTIFICATION OF BIRTH DEFECTS, DEVELOPMENTAL DELAYS AND DISABILITIES AMONG PRESCHOOL CHILDREN IN WEST BENGAL
Abstract
Background: Auxiliary Nurse and Midwives (ANMs) are one of the key functionaries of healthcare system. They play an important role in health screening of children. Estimates in India suggest that 6% of children are born with birth defects and 10% of them suffer from developmental delays and disabilities. The study aimed to assess the knowledge and skills of ANMs on identification of birth defects, developmental delays and disabilities among preschool children in West Bengal and to find out the potential demographic variables associated with their knowledge and skills. Research method: Descriptive cross-sectional design was adopted. Non-probability purposive sampling technique was used for selecting 100 ANMs from three selected blocks of Nadia, West Bengal. Self-administered questionnaire and observation checklist was used to assess their knowledge and skills respectively. Results: Study revealed that more than half of ANMs had average knowledge score and skill score. Mean knowledge score was 16.52 with SD 3.11 and mean skill score was 18.50 with SD 3.91. Of all domains, Knowledge regarding developmental delays(mean % of 50.80) was lowest. Maximum skill score was observed in physical examination(54.8%) and lowest skill score was observed in the domain of birth defects (mean % 46.85). Statistically significant association was found among knowledge score with educational level and skill score with working experience. Conclusion: Researcher concluded that continuing education may be an effective way to improve their knowledge and skills and will make them more competentand confidentin early identification of birth defects, developmental delays and disabilities.
Keywords:
ANMs, Knowledge, Skill, Birth Defects, Developmental Delays and Disabilities
Downloads
Download data is not yet available.
References
AlamZobaer, Haque, Md. M., Bhuiyan, Md R., Islam, Md, S., Haque, M., Islam, ASM M., Pradhania, Md. S. (2015); Assessing knowledge on Clubfoot among Parents Having Children with Clubfoot Deformity, ChattagramMaa-O-Shishu Hospital Medical College Journal 14(1), pp: 42-46
Allam Eman, WindsorlL Jack StoneCynthia (2014); Cleft lip and palate: Etiology, Epidemiology, Preventive and Intervention Strategies Anatomy Physiology APCR journal 4(3), pp:2-6
Ajediran, I.B., Augustin, A.A., Quartey Jonathan N.A., Anna H. (2013); Knowledge of pregnant women about birth defects; BMC Pregnancy and Childbirth;13(45), pp:2-7
Ansari M Samim (2004); Screening Programme for Hearing Impairment in Newborn: A challenge during Rehabilitation for all, Asia Pacific Disability Rehabilitation Journal, 15(1), pp:83-89
Devkota Hridaya Raj, Groce Nora, Kett Maria, Murray Emily Taylor, (2017);Healthcare provider's attitude towards disability and experience of women with disabilities, Devkota journal of reproductive health 2-14 available from http://www.biomedcentral.org
Ertem I O, Atay G, Dogan D.G, Bayhan A, Bingoler B.E, Gok C.G, Ozbas S, Haznedaroglu D, Isikli S,(2007); Mother's knowledge of young child development in a developing country. Journal Compilation on Maternal Knowledge of Child Development; 33(6), pp:728-737
Gupta Anuradha, Kumar Rakesh, Khera Ajay, Sankar Subha (January 2013); Operational Guidelines Rashtriya Bal Swasthya Karyakram (RBSK) Child Health Screening and Early Intervention Services under NRHM, Ministry of Health and Family Welfare, Government of India, available from http://cghealth.nic.in/nhmcg/Informations/RMNCH/7Rastriya_Bal_Swaasthya_karyakaram.pdf
Khurmi Manpreet, Khera Ajay (October 2013); Resource Materials, Rashtriya Bal Swasthya Karyakram (RBSK) Child Health Screening and Early Intervention Services under NRHM, Ministry of Health and Family Welfare, Government of India available from http://www.researchgate.net
Maheswari and Mhaskar (2014); Essential Orthopedics, 4th edition, Jaypee Brother Medical Publishers, India
Ministry of Women and Child Development (2013); Role Delineation for Frontline Workers: A framework for coverage of Health & ICDS child Development Bureau.
Venkatachalam J, Kumar Dinesh, Gupta Madhu, Agarwal Arun Kumar (2011); Knowledge and skills of primary health care workers trained on Integrated Management of Neonatal and Childhood Illness, Indian Journal of Public Health, 55(4), pp: 298-302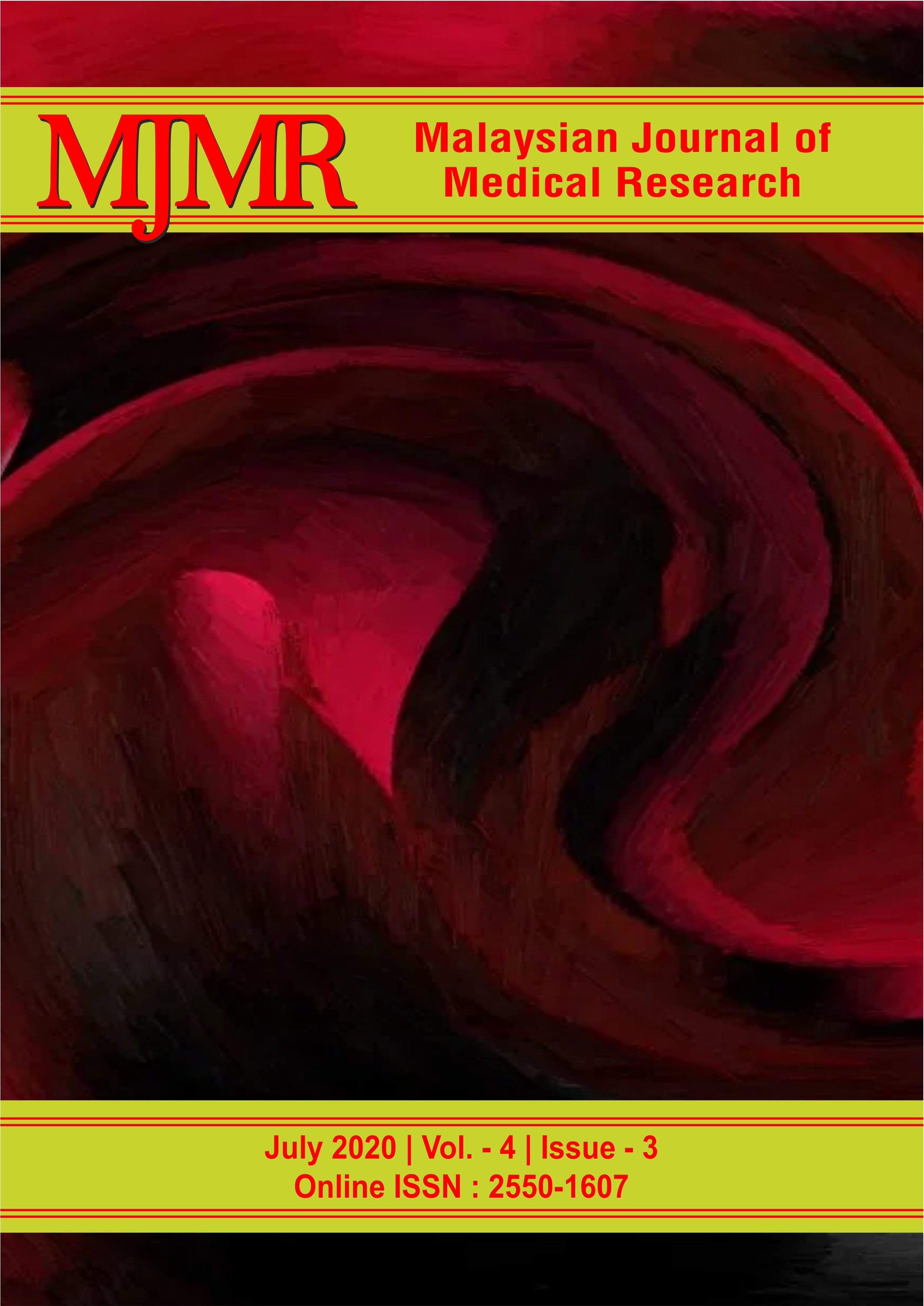 How to Cite
Sabita Basak, Subhra Srimani, & Toma dey. (2020). KNOWLEDGE AND SKILLS OF AUXILIARY NURSE AND MIDWIVES (ANMS) ON IDENTIFICATION OF BIRTH DEFECTS, DEVELOPMENTAL DELAYS AND DISABILITIES AMONG PRESCHOOL CHILDREN IN WEST BENGAL. Malaysian Journal of Medical Research (MJMR), 4(3), 35-41. https://doi.org/10.31674/mjmr.2020.v04i03.006
License
This work is licensed under a Creative Commons Attribution-NonCommercial-NoDerivatives 4.0 International License.