THE IMPACT OF EMPLOYEE GREEN TRAINING ON HOTEL ENVIRONMENTAL PERFORMANCE IN THE EGYPTIAN HOTELS
Keywords:
Green Training, Green Hotel, Environmental Hotel Performance, Hospitality Industry
Abstract
Considering the difficult challenges facing the hospitality industry, environmental hotel performance becomes an important issue facing the hospitality industry to satisfy customers' needs. However, employee training plays a critical role in hotels' success, lack of research existed to identify deeply the impact of green employee training on environmental hotel performance. The current paper aims to reveal the influence of both perceived access to green training (PAGT) and perceived support for green training (PSGT) on hotel environmental performance. With a sample of 369 hotel employees and using structural equation model analyses, the results highlighted the positive impact of both PAGT and PSGT on environmental hotel performance. Drawing on these findings, theoretical and managerial implications, and related future research are discussed.
Downloads
Download data is not yet available.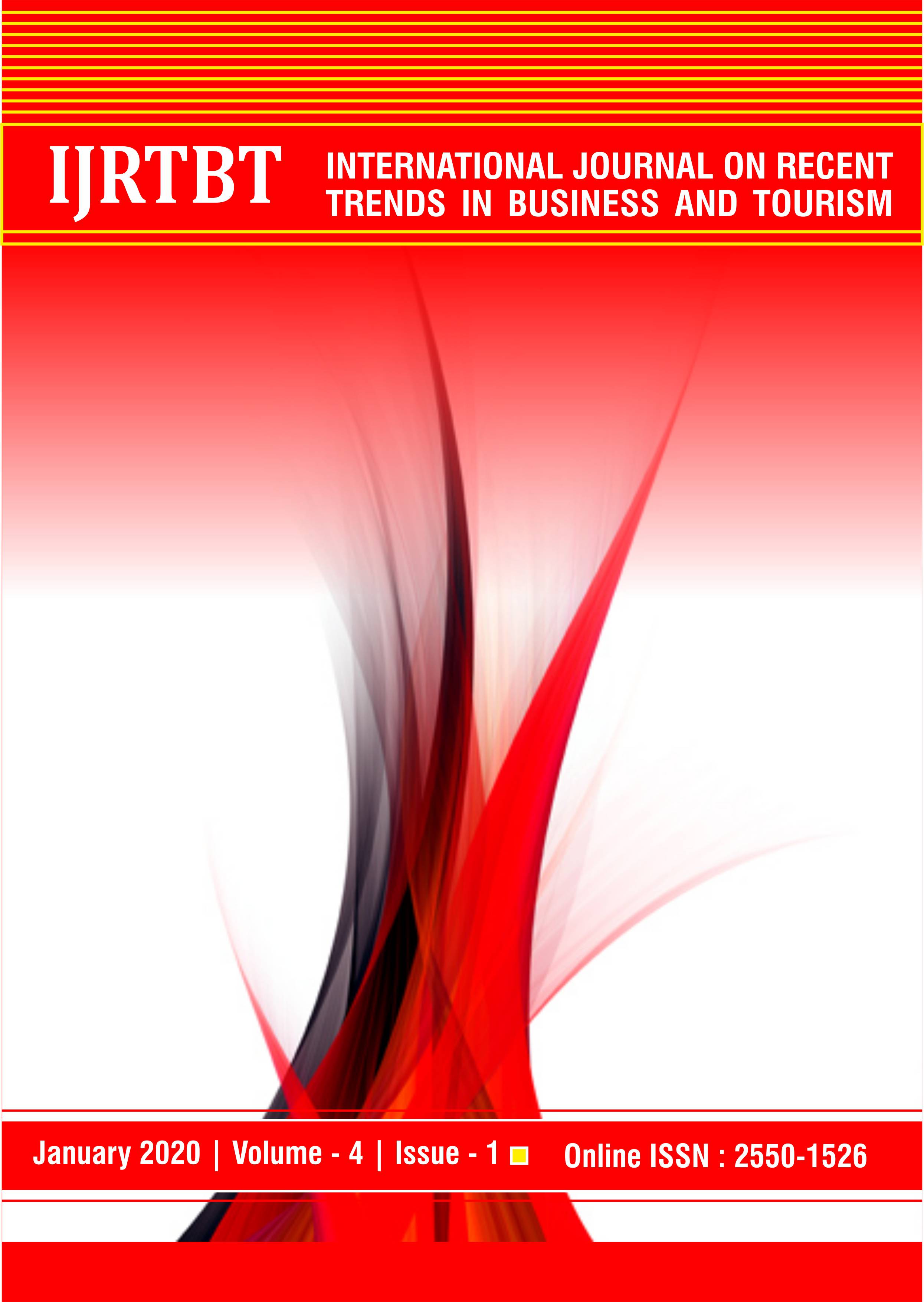 How to Cite
Abuelhassan Elshazly Abuelhassan, & Yousery Nabil M. K. Elsayed. (2020). THE IMPACT OF EMPLOYEE GREEN TRAINING ON HOTEL ENVIRONMENTAL PERFORMANCE IN THE EGYPTIAN HOTELS. International Journal on Recent Trends in Business and Tourism, 4(1), 24-33. Retrieved from https://ejournal.lucp.net/index.php/ijrtbt/article/view/943