ANALYSIS OF CUSTOMER'S SATISFACTION TOWARDS SERVICE QUALITY OF HOTEL INDUSTRY IN NEPAL
Abstract
The reason to conduct this study is to recognize the influence of service dimension on consumer loyalties on the lodgings and hotels business of Nepal by applying SERVQUAL model. Populace is considered as the deferent lodgings in Kathmandu, Nepal. The discovery of the exploration shows that service quality variables like real service tangibility; reliability, responsiveness; assurance and empathy impact real consumer loyalty. The outcome clarified that the substantial variable is given more noteworthy significance than other helping characteristics aspect by the clients. This examination study reveals that there exists critical positive connection among real and expected others quality elements and consumer loyalty. The review thought about that inn clients experience is the vital element in the cordiality business.
Keywords:
Hotel Service, SERVQUAL Model, Consumer Satisfaction
Downloads
Download data is not yet available.
References
Aydin, S., & Özer, G. (2005). The analysis of antecedents of customer loyalty in the Turkish mobile telecommunication market. European Journal of marketing, 39, 910-925. https://doi.org/10.1108/03090560510601833
Babakus, E., & Mangold, W. (1989). Adapting the SERVQUAL scale to Health Care Environment: An Empirical Assessment, in Paul Bloom, et al. AMS Educators' Proceedings, Chicago, IL: American Marketing Association.
Eriksson, K., & Vaghult, A. L. (2000). Customer retention, purchasing behavior and relationship substance in professional services. Industrial marketing management, 29(4), 363-372. https://doi.org/10.1016/S0019-8501(00)00113-9
Ghosal, I. & Prasad, B. (2020a). Perception of the cancer patients towards the service quality of the Healthcare Industry. International Journal of Innovative Technology and Exploring Engineering (IJITEE), 8(11), 676-681. https://doi.org/10.35940/ijitee.K1719.0881119
Ghosal, I. & Prasad, B. (2020b). Service Quality in Rural Healthcare Infrastructures of Jhargram District: An Explorative Insight with Demographic Contours. ANVESHAK-International Journal of Management, 9(1), 9-21. https://doi.org/10.15410/aijm%2F2020%2Fv9i1%2F149821
Gronroos, C. (1990). Service management: A management focus for service competition. International Journal of Service Industry Management, 1(1), 0-0.
Ismail, I., Haron, H., Ibrahim, D. N., & Isa, S. M. (2006). Service quality, client satisfaction and loyalty towards audit firms: Perceptions of Malaysian public listed companies. Managerial auditing journal.
Kinderis, R., Žalys, L., & Žalienė, I. (2011). Paslaugų kokybės vertinimas viešbučių versle [Evaluation of service quality in the hotel business, in Lithuanian]. Ekonomika ir vadyba: aktualijos ir perspektyvos, 1, 86–100.
Kotler, P. (2001). A Framework for Marketing Management. Prentice Hall.
Lockwood, A. (2005). The management of hotel operations: An innovative approach to the study of hotel management. London: Cassell.
Parasuraman, A., Zeithaml, V. A., & Berry, L. L. (1985). A conceptual model of service quality and its implications for future research. Journal of marketing, 49(4), 41-50. https://doi.org/10.2307/1251430
Singh, S., Zaki, R. A., Farid, N. D. N., & Kaur, K. (2021). Reliability analysis of the Malay version of the center for epidemiologic studies-depression scale (CESD) among adolescents in Malaysia. Preventive Medicine Reports, 24, 101585. https://doi.org/10.1016/j.pmedr.2021.101585
Vengrienė, B. (2006). Paslaugų vadyba [Service Management, in Lithuanian]. Kaunas: Technologija.
Woodruff, R. B. (1997). Customer value: the next source for competitive advantage. Journal of the academy of marketing science, 25(2), 139-153. http://dx.doi.org/10.1007/BF02894350
Yilmaz, I. (2009). Do hotel customers use a multi–expectation framework in the evaluation of services? A study in Cappadocia, Turkey. Tourism and Hospitality Research, 10(1), 59–69. https://doi.org/10.1057/thr.2009.36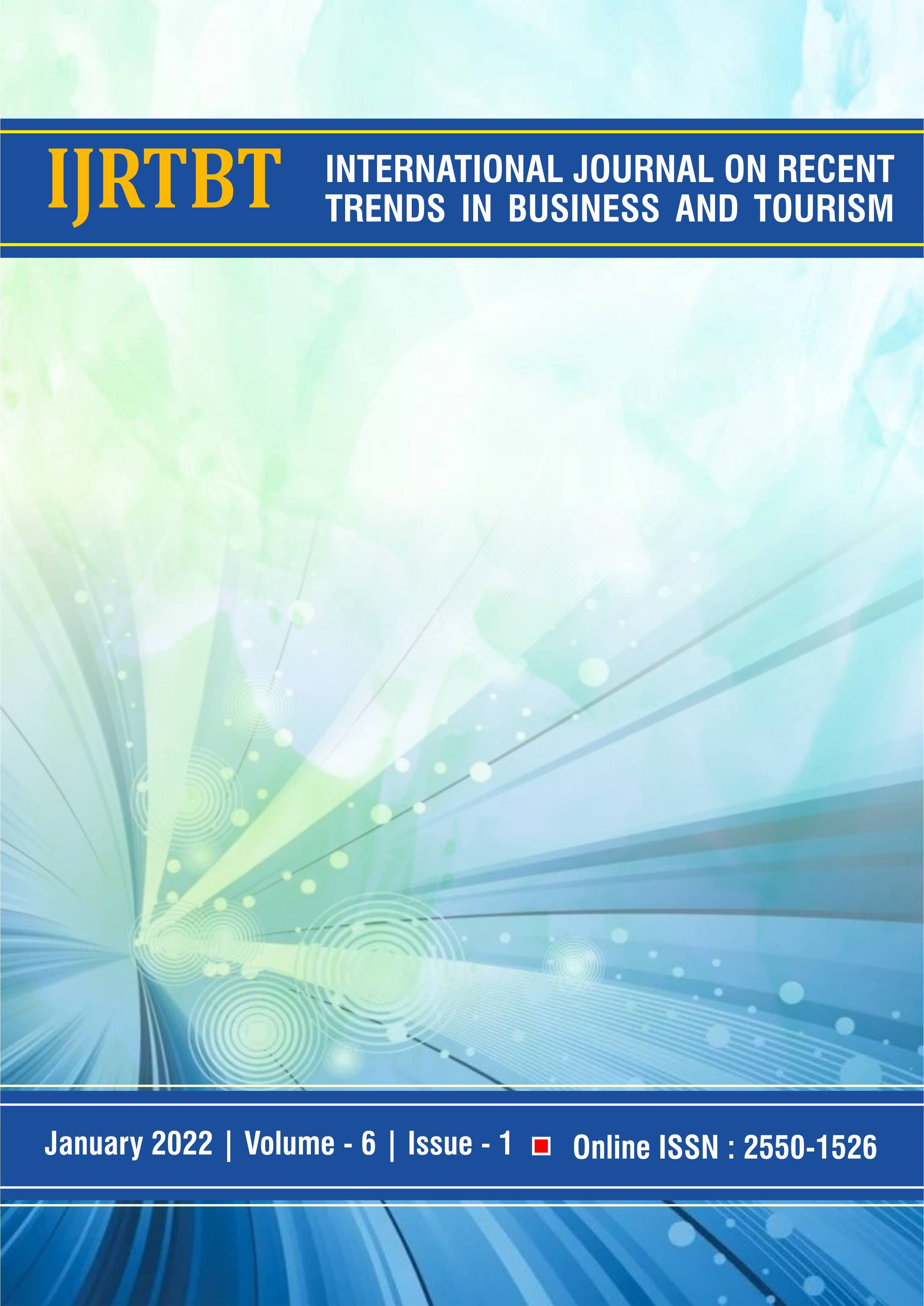 How to Cite
Meen Bahadur Karki, Meetakshi Belwal Bhatt, & Indrajit Ghosal. (2022). ANALYSIS OF CUSTOMER'S SATISFACTION TOWARDS SERVICE QUALITY OF HOTEL INDUSTRY IN NEPAL. International Journal on Recent Trends in Business and Tourism (IJRTBT), 6(1), 15-25. https://doi.org/10.31674/ijrtbt.2022.v06i01.002
License
Copyright (c) 2021 International Journal on Recent Trends in Business and Tourism (IJRTBT)
This work is licensed under a Creative Commons Attribution-NonCommercial-NoDerivatives 4.0 International License.