THE ROLE OF KNOWLEDGE ORIENTED LEADERSHIP AND KNOWLEDGE SHARING TO MANAGE THE PERFORMANCE OF MINISTRY OF INTERIOR IN UAE
Abstract
In this study, hypothetical implications demonstrate the aftereffect of the exploration that we distinguish of model variables relationship-based contribution. There is a crushing assortment of theoretical reasons to continue the point of view that managerial settings give an increasingly productive scene to knowledge-oriented leadership (KOL) connections. KOL implies the influence of organizational performance (OP).  The study investigated the direct and indirect relationship among KOL and OP via Knowledge Sharing (KS) in the Ministry of Interior (MOI). The study implemented SEM to investigate the study's hypotheses. A sample of 441 employees in the MOI was selected randomly. After testing the direct and indirect relationships, the study's results show that, there is a positive effect of KOL on OP through KS. All the hypotheses were accepted. At last, managerial and theoretical implications were examined.
Keywords:
Knowledge Oriented Leadership, Knowledge Sharing, Organizational Performance, UAE
Downloads
Download data is not yet available.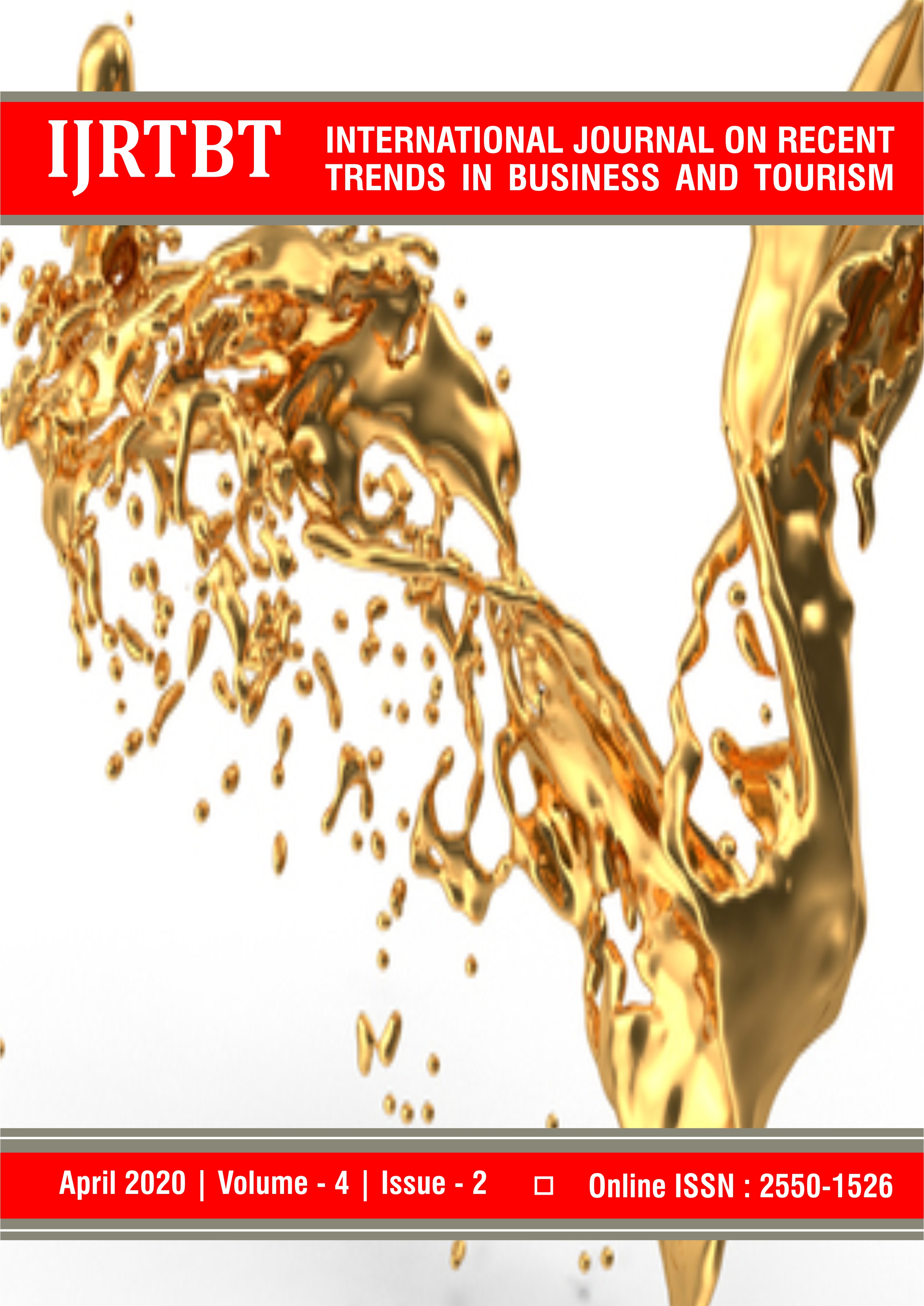 How to Cite
Maktoum Juma A.A. Almatrooshi, Gamal S.A. Khalifa, Ali Ameen, MD Sazzad Hossain, & Mohamed Abdelwahab Morsy. (2020). THE ROLE OF KNOWLEDGE ORIENTED LEADERSHIP AND KNOWLEDGE SHARING TO MANAGE THE PERFORMANCE OF MINISTRY OF INTERIOR IN UAE. International Journal on Recent Trends in Business and Tourism, 4(2), 9-17. Retrieved from https://ejournal.lucp.net/index.php/ijrtbt/article/view/1007