PRE-CLINICAL YEAR MEDICAL STUDENT'S EXPERIENCE TOWARD SIMULATED PATIENT ENCOUNTER: A QUALITATIVE STUDY
Abstract
Background: Many universities have been utilizing simulated patient programme for more than a decade for teaching sessions and simulation activities as well as Objective Structured Clinical Examination (OSCE), however the pre-clinical year medical student's experience toward the SP encounter yet to be explored, the aim of the study was to explore the pre-clinical year medical student's experience towards the SP-based simulation session. Methods: Total of 6 participants recruited for a focused group interview, with the inclusive criteria of minimum enrolled into the medical program for more than a year. The interviewer used a list of guide question to explore both the positive and negative SP encounter experience during teaching and learning session as well as OSCE. A combination of manual and computer software Program was used for data management and analysis. Results: Three main themes and eight sub-themes have emerged. The first theme was Simulated patient as an effective learning tool, with the sub-themes of SP attitude and realism; second theme was Fairness, with the sub-themes of Appropriateness respond to student, Calibration of SP performance and Consistency; the third theme was Feedback from Simulated patient, with the sub-themes of Feedback on student's skill, Feedback on student social intelligence and Poor feedback skill. Conclusions: Student perceived that SP as an effective learning tool only if the SP able to portray of a real patient role as well as able to demonstrate effective feedback skill. Moreover, standardization of the SP role portrayal and SP feedback influenced the fairness along the students' journey, especially during OSCE. Training SP for both realistic portrayals of the character and feedback is essential to optimize an SP-based simulation session.
Keywords:
Medical Student, Experience, Simulated Patient, Simulated Patient Encounter
Downloads
Download data is not yet available.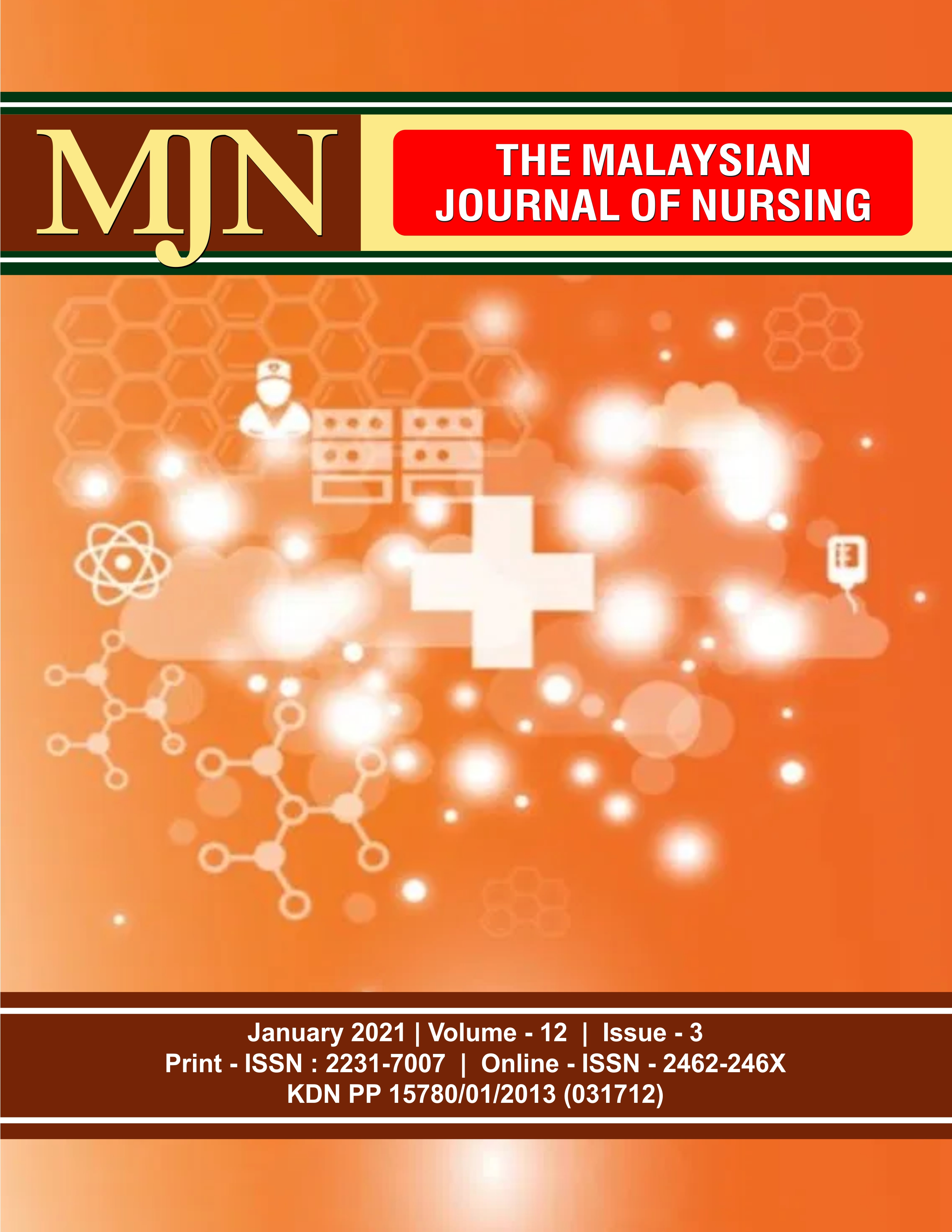 How to Cite
Goh Lay-Khim, & Yee Bit-Lian. (2021). PRE-CLINICAL YEAR MEDICAL STUDENT'S EXPERIENCE TOWARD SIMULATED PATIENT ENCOUNTER: A QUALITATIVE STUDY. The Malaysian Journal of Nursing (MJN), 12(3). Retrieved from https://ejournal.lucp.net/index.php/mjn/article/view/1284
License
This work is licensed under a Creative Commons Attribution-NonCommercial-NoDerivatives 4.0 International License.