EFFECTS OF DIABETIC CAMP ON SELF EFFICACY AMONG MIDDLE-AGED AND ELDERLY PEOPLE WITH TYPE 2 DIABETES MELLITUS
Abstract
Introduction: The benefits of Diabetic Camp as known can be applied to promote knowledge and self-management among diabetes people. Nevertheless, empirical data of its effect on diabetes self-efficacy are still limited, especially on middle aged and elderly people with type 2 Diabetes Mellitus. Objectives: The purpose of this intervention study was to investigate the change of self-efficacy among middle-aged and elderly people living with type 2 DM after attendance camp. Methods: A quasi-experimental study was used. Eighty-four participants recruited form two public health center in Bukittnggi City West Sumatra Indonesia were randomly assigned into either the experimental group (n=42) or control group (n=42) by matching technique based on gender, age, and duration of illness. The experimental group participated diabetic camp for two days continuing with weekly follow up over 1 month while those in the control group participated in routine activities. Outcome was measured by using Self-efficacy Questionnaire for Diabetes at the first day before receiving the intervention as pretest data, and on the four weeks after the intervention was completed as the posttest data. The reliability of the Self-efficacy Questionnaire for Diabetes with Cronbach's alpha coefficient was .81. Descriptive and inferential statistics were performed to analyze the data. Results:  Mean of self-efficacy score in the experimental group after receiving the intervention was significantly higher than those in the control group (t = 4.27; p <0.05).  The mean of self-efficacy score after receiving the intervention in the experimental group was increased significantly from before receiving the intervention (t = 8.15; p <0.05). Conclusions:  The results showed that Diabetic camp was effective in promoting self-efficacy of middle-aged and elderly people with type 2 DM. Thus, this diabetes care program can be recommended to use in practice.
Keywords:
Self-Efficacy, Diabetic Camp, Type 2 Diabetes Mellitus, Middle-Aged, Elderly
Downloads
Download data is not yet available.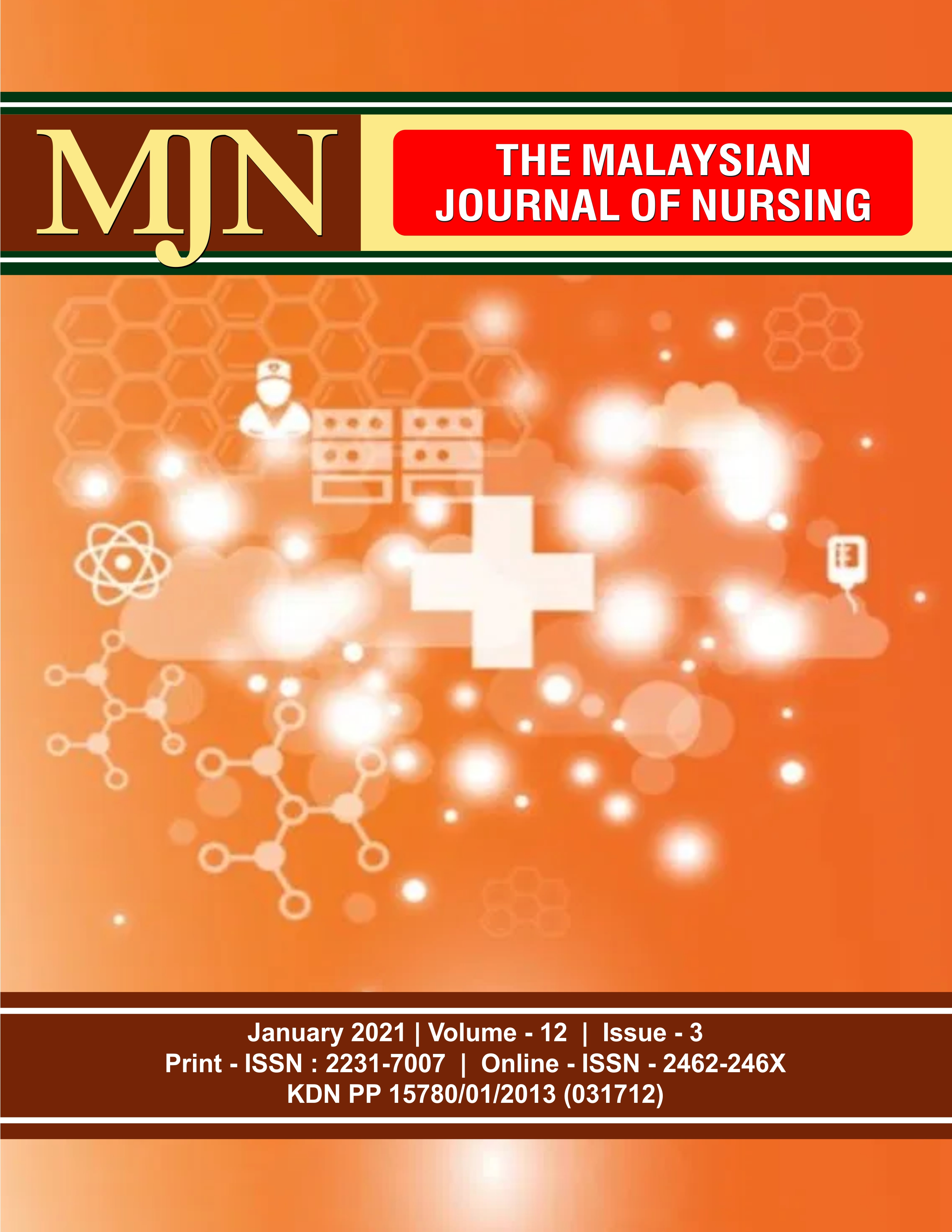 How to Cite
Junaidy Suparman Rustam, & Aulia Putri. (2021). EFFECTS OF DIABETIC CAMP ON SELF EFFICACY AMONG MIDDLE-AGED AND ELDERLY PEOPLE WITH TYPE 2 DIABETES MELLITUS. The Malaysian Journal of Nursing (MJN), 12(3). Retrieved from https://ejournal.lucp.net/index.php/mjn/article/view/1283
License
This work is licensed under a Creative Commons Attribution-NonCommercial-NoDerivatives 4.0 International License.