EFFECT OF SELF-CARE PROGRAM FOR PATIENTS USING COLOSTOMY AT MANSOURA CITY
Abstract
Background: Colostomy is defined as an artificial opening of the colon onto the abdominal surface. It may originate from: The sigmoid colon, the descending colon, the transverse colon or the ascending colon, the colostomy need to care so that the patients need to determine self-care to prevent colostomy problems. Aim: The study was applied to evaluate effect of self-care program for patients using colostomy at Mansoura City. Design: A quasi-experimental research design was used to accomplish the aim of this study. Setting: The present study was conducted at the Surgical Outpatients Clinic in Mansoura University Hospital. Sample: A purposive sample was used in this study, is composed of 40 colostomy patients. Tools: An interviewing tools was used in this study divided to three parts, 1) Socio-demographic characteristics, 2) Patients' knowledge regarding to colostomy, and 3) Patients' reported self-care practices  toward colostomy. Results: The present study results showed that patients' total score knowledge pre self-care program was 14.4040 ± 9.15423, while post self-care program it improved to 35.3200 ± 6.9390. As well, the results showed that total score reported self-care practices  pre self-care program was (6.320 ± 6.735) improved to (15.300 ± 2.262) post self-care program, with highly statistically significant differences. Conclusion: The self-care program improved patients' knowledge and reported self-care practices  toward colostomy. Recommendations: This study recommended that a further research is needed to investigate the long term effect of such educational intervention on the health of patients with colostomy and should be carried out on a larger number of colostomy patients for evidence of the results and generalization.
Keywords:
Self-care Program, Patients Using Colostomy, Mansoura City
Downloads
Download data is not yet available.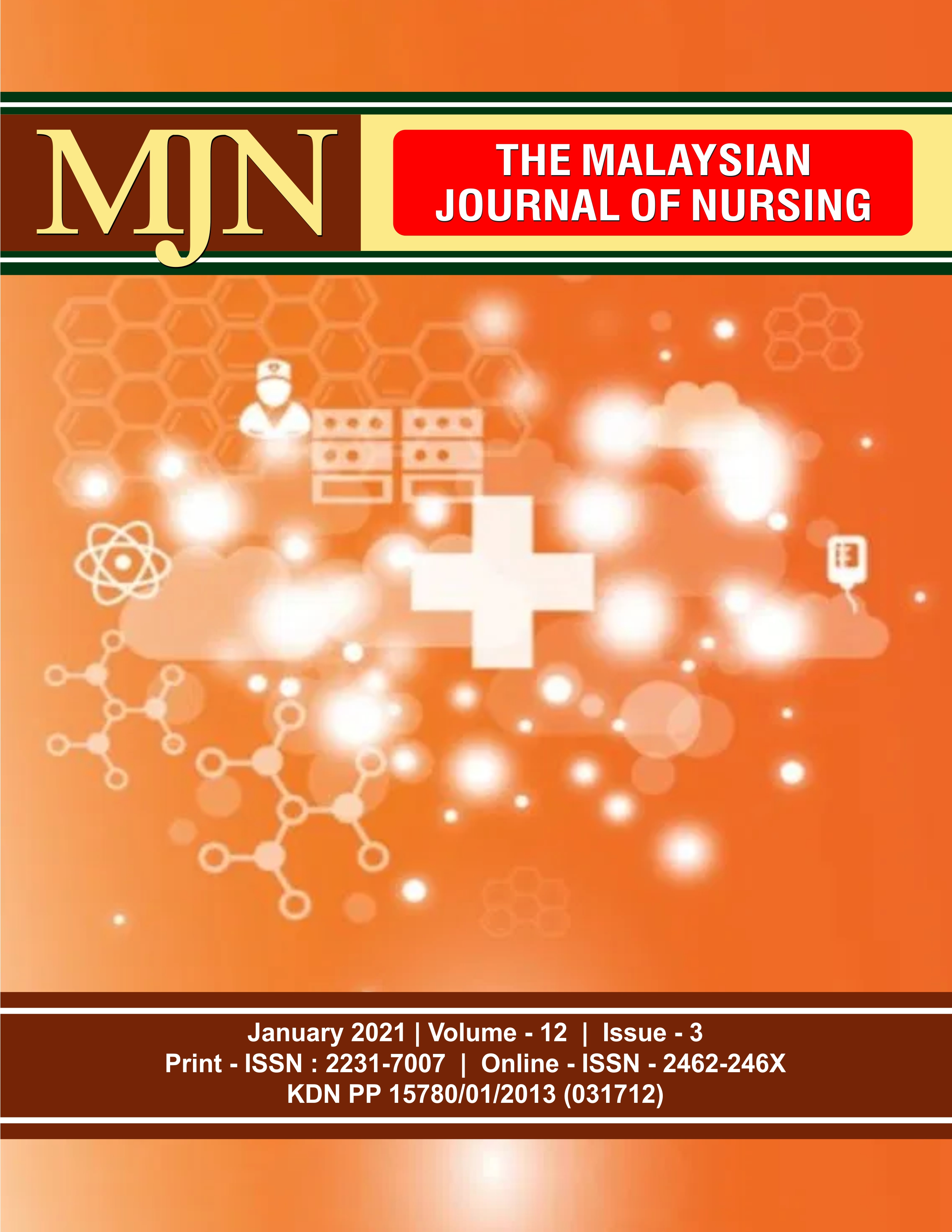 How to Cite
Mayada Taha Mahmoud Sabea, & Taghreed Talat Shaqueer. (2021). EFFECT OF SELF-CARE PROGRAM FOR PATIENTS USING COLOSTOMY AT MANSOURA CITY. The Malaysian Journal of Nursing (MJN), 12(3). Retrieved from https://ejournal.lucp.net/index.php/mjn/article/view/1282
License
This work is licensed under a Creative Commons Attribution-NonCommercial-NoDerivatives 4.0 International License.