PSYCHOLOGICAL PROBLEMS EFFECT ON CONFLICT LEVEL, ITS TYPE AND PERFORMANCE AMONG EMPLOYED NURSES IN RURAL HEALTH SETTING
Abstract
Background: Nurses play an inevitable role among health care professionals and is consider as one of the main pillars of health system. Conflicts at all levels can affect performance, their heavy workload, can leave them overworked and stressed. The demanding nature of the profession exposes nurses to a higher risk of developing negative psychological states such as depression, anxiety, and stress. Aim: Study aimed to (1) assess estimating psychological problems commons among employed nurses in acute and critical units at rural health care setting (2) Determining conflict levels and types among working nurses, and (3) Investigating the effect of psychological problems on conflict level, type and nurse's performance. Methods: A quantitative descriptive and correlation research design was used, study setting was in Fayoum General Hospital affiliated to Ministry of Health belong to Fayoum governorate, Egypt. A non-probability purposive sampling technique was used with a total number (98 nurses). The tools used for collecting data were a structured self-administrative questionnaire to assess psychological problem by Depression Anxiety Stress scale (DASS), and to assess conflict using nursing conflict scale (NCS), along with Observational Check List to investigate nurse's performance.  Results: The study results showed that, regarding to psychological problem 60% of   the study sample had severe stress, 32.62% had moderate anxiety and 43.88% had mild depression. Positive correlation between conflict and anxiety (P<0.051), conflict and stress (P<0.001), stress and all types of conflict, and depression and only disruptive conflict type (P<0.022) was found. Also, there is a positive correlation between stress and performance. Conclusion: The current study concluded that, psychological problems had a positive effect on conflict types and performance among employed nurses, in rural health settings. Also, a positive correlation between psychological problems and conflict types, and negative correlation between conflict and performance was found, and finally the study finding had answered the research questions Recommendation: It is recommended that, hospital administrators should have strategies to cope with psychological problems such as screening program to detect risk factor or early signs of stress related psychological problems and developing training programs that help nurses to improve psychological wellbeing, and performance.
Keywords:
Psychological Problems, Conflict, Nurse's Performance
Downloads
Download data is not yet available.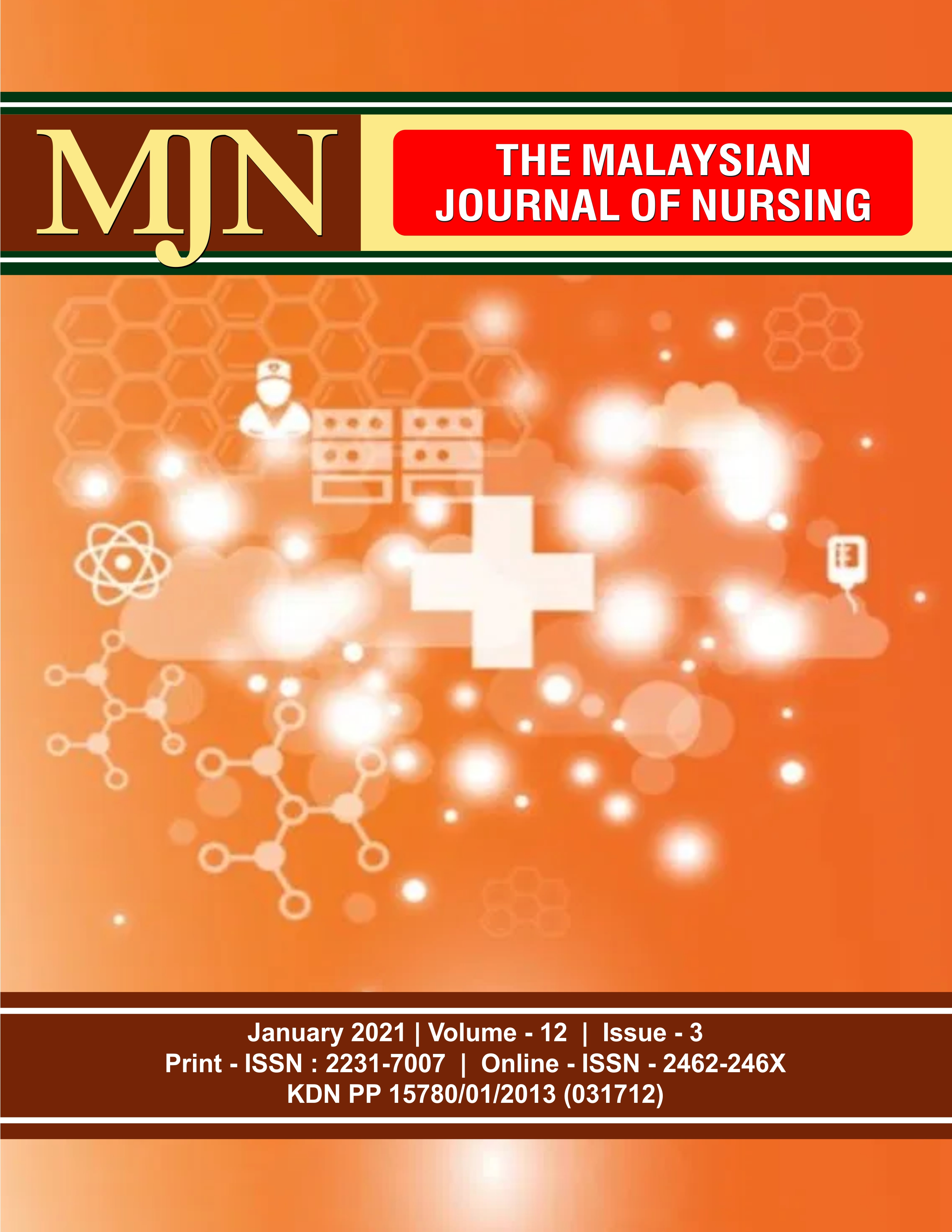 How to Cite
Fatma M. Elnady Abd Rabou, & Enaam Abdellatif Farrag. (2021). PSYCHOLOGICAL PROBLEMS EFFECT ON CONFLICT LEVEL, ITS TYPE AND PERFORMANCE AMONG EMPLOYED NURSES IN RURAL HEALTH SETTING. The Malaysian Journal of Nursing (MJN), 12(3). Retrieved from https://ejournal.lucp.net/index.php/mjn/article/view/1280
License
This work is licensed under a Creative Commons Attribution-NonCommercial-NoDerivatives 4.0 International License.