THE COMPLIANCE OF HEMODIALYSIS PATIENTS TO SELF-CARE MANAGEMENT
Abstract
Chronic kidney disease (CKD) has a high prevalence and incidence so that it is a frequent global problem. CKD causes kidney tissue damage which is marked by the accumulation of metabolic waste in the blood so it is necessary to do kidney replacement therapy, one of which is hemodialysis. CKD has 5 stages based on the glomerular filtration rate, wherein each stage the patient must be responsible for managing his health such as diet and lifestyle modification, administering large amounts of medication, and complying with doctor's rules. Therefore, patients must increase their adherence to self-care management so that they can prevent the worsening of the disease. This study aims to determine the compliance of hemodialysis patients to self-care management. The research design used a quantitative descriptive with a cross-sectional approach. The sample in this study was 84 patients who underwent hemodialysis at the Majalaya Hospital, and they were taken by consecutive sampling technique from a population of 145 people. The instrument used in this study was Morisky questionnaire, Body Mass Index, Hemodialysis Self-Management Instrument (HDSMI), IDWG (Interdialytic Weight Gain). Data analysis was done using statistical software to obtain frequency distribution. The results showed that the compliance of hemodialysis patients in taking medication was still low, 50% (42 respondents), 72.6% (61 respondents) did not comply with the diet, 61.9% (52 respondents) did not comply with fluid intake, 53.6% (45 respondents) were not obedient in caring for AV fistula. This result can be influenced by several factors, namely education, gender, marital status, age, length of HD. Adherence to self-care management it is very important because it greatly influences the management of complications, controlling symptoms, minimizing negative effects, and delaying disease progression.
Keywords:
Chronic Kidney Disease, Compliance, Hemodialysis, Self-care Management
Downloads
Download data is not yet available.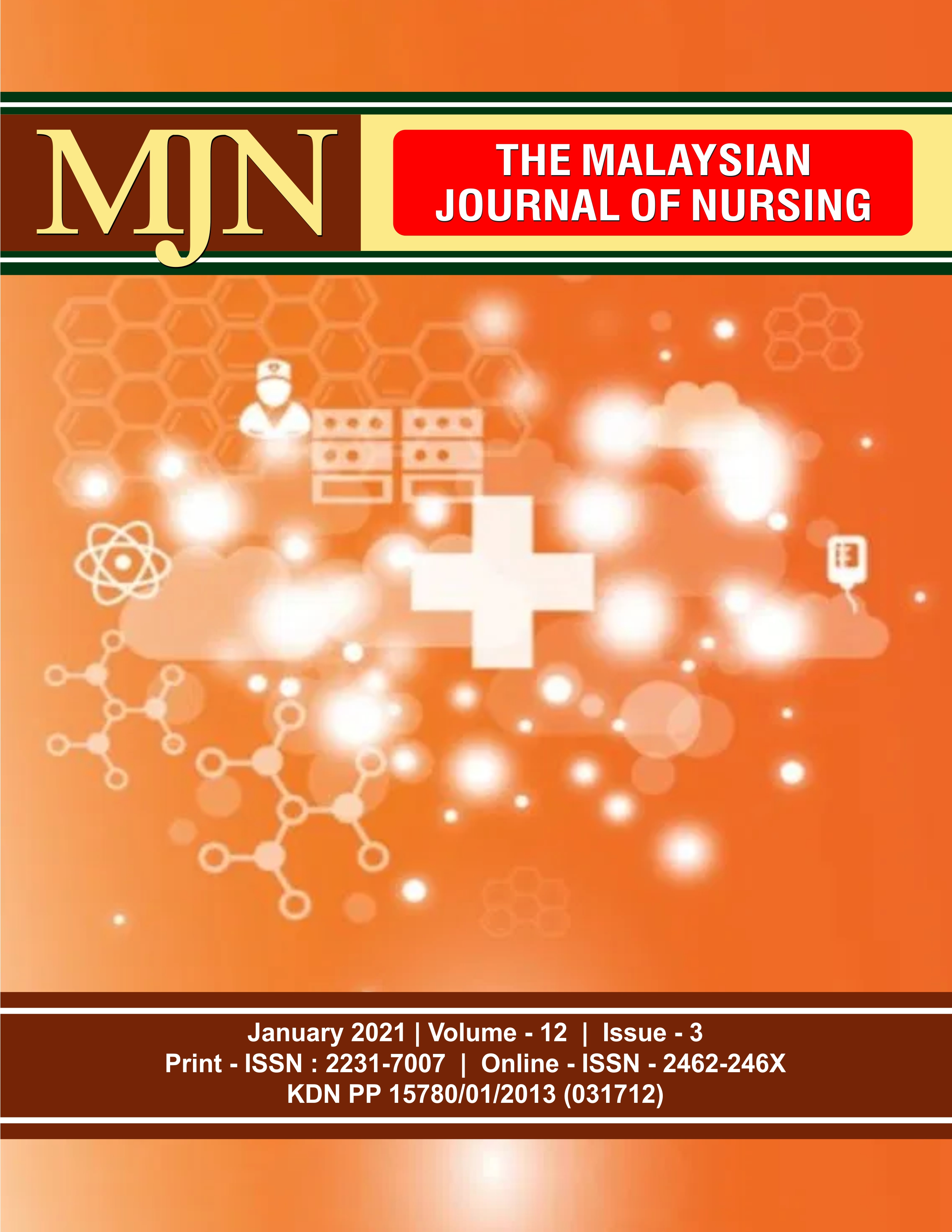 How to Cite
Rizki Muliani, R. Siti Jundiah, Nur Intan H H K, Sri Wulan Megawati, & Faridah binti Mohd Said. (2021). THE COMPLIANCE OF HEMODIALYSIS PATIENTS TO SELF-CARE MANAGEMENT. The Malaysian Journal of Nursing (MJN), 12(3). Retrieved from https://ejournal.lucp.net/index.php/mjn/article/view/1277
License
This work is licensed under a Creative Commons Attribution-NonCommercial-NoDerivatives 4.0 International License.