FAMILY SUPPORT AND CHURCH ATTENDANCE AS PREDICTORS OF ELDERLY'S QUALITY OF LIFE AT SOUTHERN MINDANAO
Abstract
The association between spiritual activities and quality of life (QoL) has received scholarly attention from different religious affiliation. This study centers on examining the interrelationship of tripartite variables – church attendance, family support and quality of life among elderly at southern part of Mindanao, Philippines through path analysis approach as multivariate research. A reliable (α=0.94) and valid 13-item Family Support Scale (FSS) and WHOQOL–BREF 26-items questionnaire (α=0.88) has been adapted to gather data from stratified randomly selected 50 elderly participants. It shows that elderly have 66 to 78% church attendance with a mean of 72%, have some family support (M=72.42) and high QoL (M=79.90). QoL is significantly influence by church attendance and family support (R2 = 0.20). Then, family support significantly influences church attendance and so a significant mediator between family support and QoL (R2 = 0.17; β ­= 0.131; sig = 0.036). The path analysis model conveys that the association between family support and church attendance and both as an independent variable are indispensable for the promotion of Filipino elderly's QoL. It has important place for consideration in the plan of care. Other variables are recommended for in-depth inquiry to promote a holistic elderly's QoL model.
Keywords:
Church Attendance, Family Support, Quality of Life, Elderly, Descriptive-Predictive
Downloads
Download data is not yet available.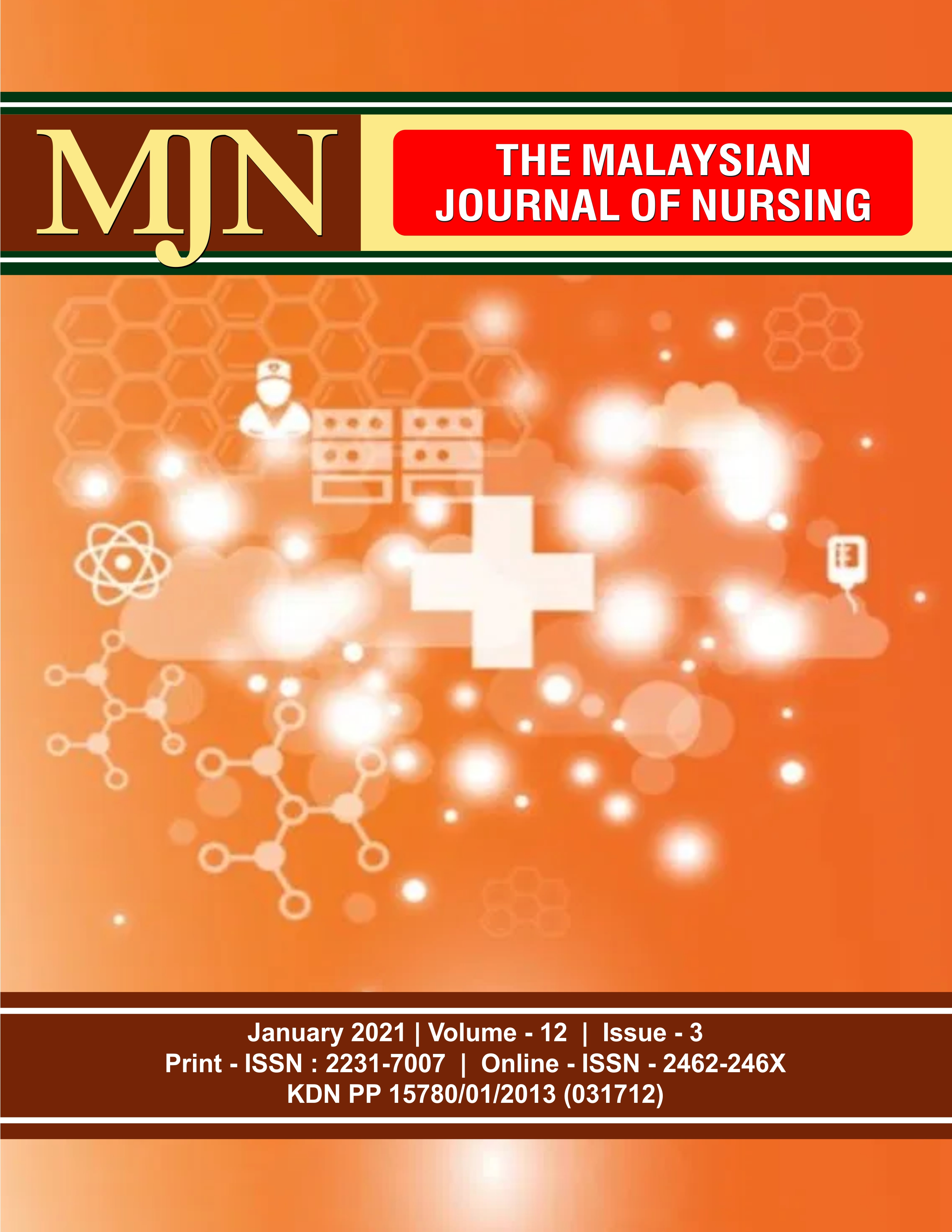 How to Cite
Hamdoni K. Pangandaman, Maria Agnes Ortega, Magna Anissa A. Hayudini, Julius M. Mirafuentes, & Dacilo M. Adap, Jr. (2021). FAMILY SUPPORT AND CHURCH ATTENDANCE AS PREDICTORS OF ELDERLY'S QUALITY OF LIFE AT SOUTHERN MINDANAO. The Malaysian Journal of Nursing (MJN), 12(3). Retrieved from https://ejournal.lucp.net/index.php/mjn/article/view/1269
License
This work is licensed under a Creative Commons Attribution-NonCommercial-NoDerivatives 4.0 International License.