BIG EVENT AND ITS VALUES TO BUILD TRUST IN DESTINATION IMAGE – A PERSPECTIVE IN BIG CITIES IN VIETNAM
Keywords:
BIG-EVENTS, DESTINATION IMAGE, Intention
Abstract
Intention to revisit can be improved by strategies of Destination Image, because Destination Image has a direct effect on Intention to revisit a place. It is necessary to improve the Destination Image by improving the facilities and infrastructure of the tourism service and people's welfare. Likewise, the intention to revisit can be increased by Mega events and their values, because Mega-events directly influence the intention to revisit. Increasing Mega-events can be done by the head of the tourism office, which must be specifically carried out by coordinating with relevant stakeholders, utilizing the expertise of each team member. Mega-events and their values must develop themselves routinely, determine team effectiveness, increase work skills, respect each other, interact with each other and complement each other in giving good examples to the tourism office in order to achieve a higher Intention to revisit.
Downloads
Download data is not yet available.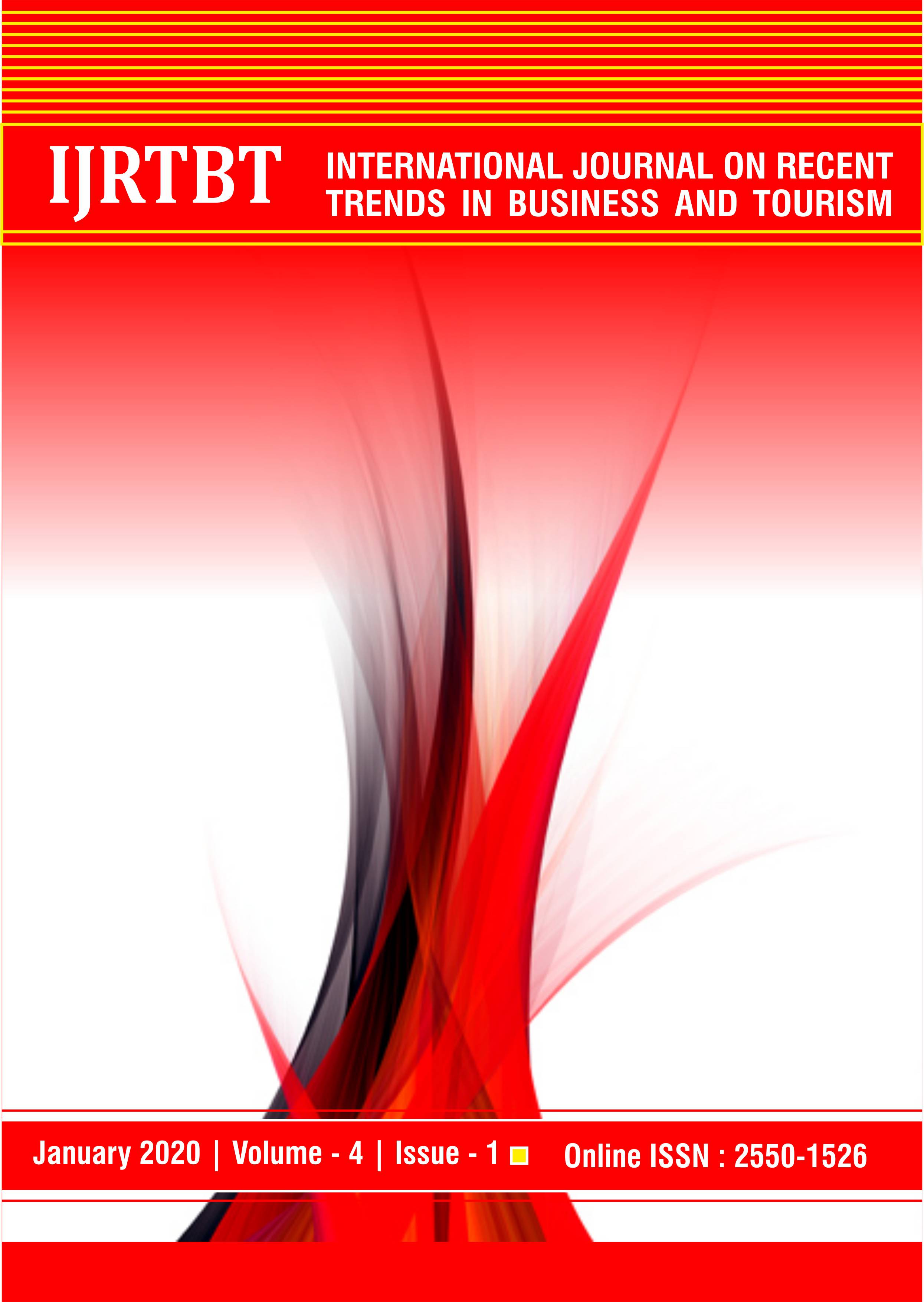 How to Cite
Ali Ameen Abdulbaqi, & Phan Bao Giang. (2020). BIG EVENT AND ITS VALUES TO BUILD TRUST IN DESTINATION IMAGE – A PERSPECTIVE IN BIG CITIES IN VIETNAM. International Journal on Recent Trends in Business and Tourism, 4(1), 38-43. Retrieved from https://ejournal.lucp.net/index.php/ijrtbt/article/view/958