IMPACT OF COVID-19 ON MALAYSIAN E-COMMERCE
Abstract
COVID-19 pandemic has made a tremendous impact all across the globe.  It is clearly reflected in the ongoing lockdowns, closing down of almost all shops, restaurants and public transportations, surge of unemployment etc. all culminating into severe economic depression. Malaysia, also, has faced this hit of recession, depreciation, and unemployment to a great extent with the current pandemic situation. However, when everything seems to be crumbling, e-commerce appears to have found its golden break in raising its profit and contributing to the overall GDP growth of Malaysia. There are various factors that played into the booming of e-commerce owing to the current pandemic situation. Needless to say, the value of e-commerce in helping the depleting economy and just plain convenience for people to purchase essential commodities during lockdown cannot be denied. Even the government of Malaysia has been showing support by encouraging local Micro, Small and Medium Enterprises (MSMEs). E-commerce has the potential to become a major source of contribution to the country's economy. However, it needs to ramp up their infrastructure regarding security, delivery, and customer services. Additionally, importance should be given to local businesses in order to empower the local e-commerce sector. This article aims to give an overview of the trend in the growth of e-commerce during the COVID era and its potential growth in the next four years based on Compound Annual Growth Rate (CAGR) and Statista Digital Market Outlook and the factors that have led to the boom in e-commerce in Malaysia.
Keywords:
Covid-19, E-commerce, Economy, Online Business
Downloads
Download data is not yet available.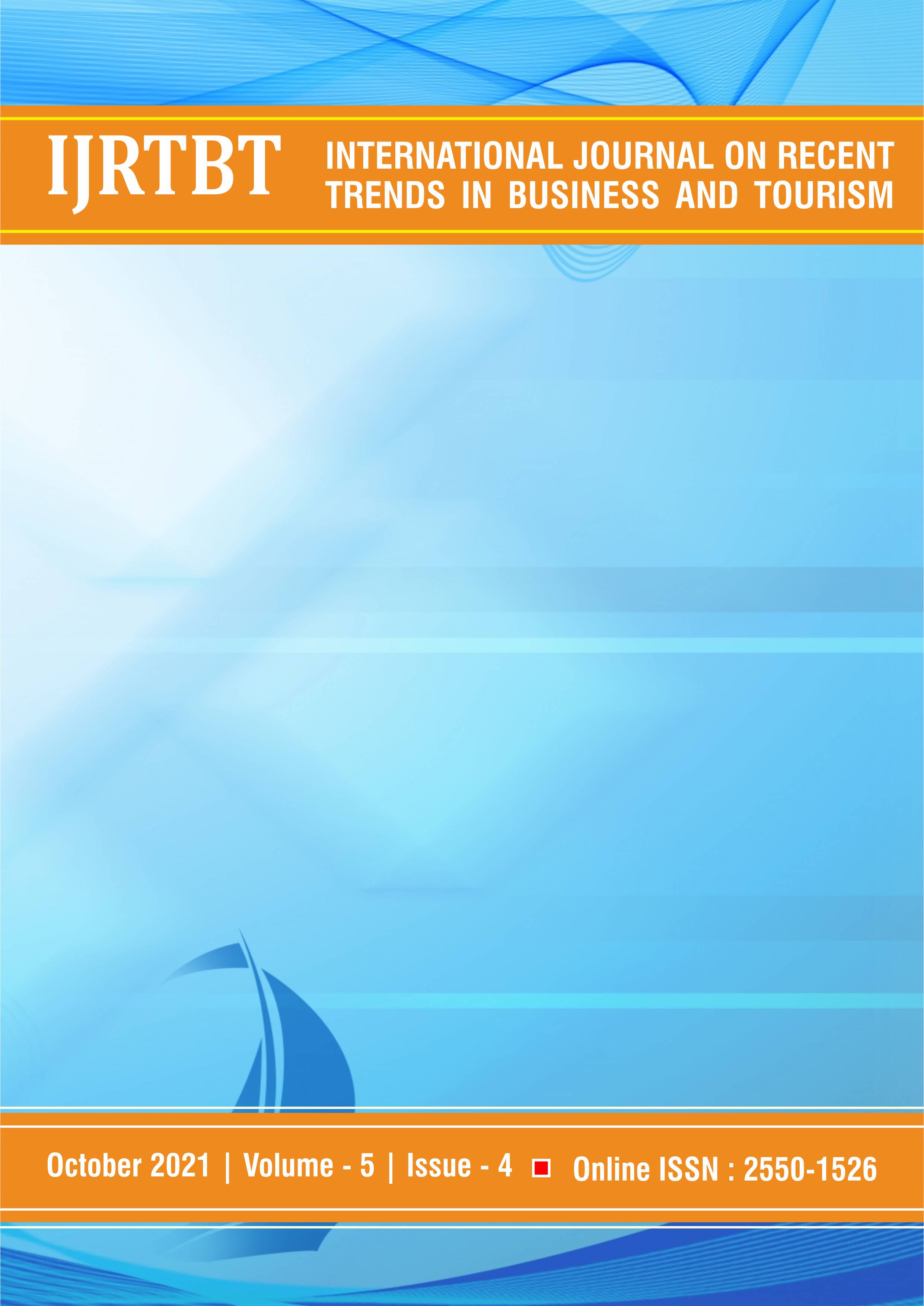 How to Cite
Vinesh Raj S., & Meghna Gohain. (2021). IMPACT OF COVID-19 ON MALAYSIAN E-COMMERCE. International Journal on Recent Trends in Business and Tourism (IJRTBT), 5(4), 8-10. https://doi.org/10.31674/ijrtbt.2021.v05i04.002
License
Copyright (c) 2021 International Journal on Recent Trends in Business and Tourism (IJRTBT)
This work is licensed under a Creative Commons Attribution-NonCommercial-NoDerivatives 4.0 International License.