COVID-19: THE SCAPEGOAT FOR THE EMPLOYERS
Abstract
Coronavirus Disease (COVID-19) is a respiratory infectious disease caused by a new strain of virus. The pandemic infection started in the province of Wuhan, China at the end of 2019 and within 3 months it spread as wildfire to more than 200 countries. Every day on the news there has been an update of increase in numbers of people being tested positive for COVID-19 virus. 
To combat COVID-19, policy makers worldwide have adopted different policy alternatives, often including mitigation/suppression policies. These in turn had a profound impact on the world economy. This situation has led to financial instability of many organizations as well.
The employers are put in a dilemma to overlook the well-being of the organization and benefits of the employee. The employers seem to take advantage of this crisis towards their employee. When looking at the history of human civilization, finding a scapegoat to blame for a pandemic is nothing new.
Employees were forced to resign/ leave or even terminated for voicing concerns about the lack of health and safety protocols. Employees were laid off ostensibly because of COVID-19. However, something more nefarious and worse is discrimination against certain group of ethnicities.
Keywords:
Coronavirus, Covid-19, Pandemic, Employer, Employee, Financial
Downloads
Download data is not yet available.
References
AlSherif, M. (2020). Impact of COVID 19 on Employment Relationships. Mondaq, 23rd April. Retrieved from: https://www.mondaq.com/employment-and-workforce-wellbeing/922064/impact-of-covid-19-on-employment-relationships
Baker, M. (2020). HR's COVID-19 Response Defines Employer Brand. Gartner, 15th June. Retrieved from: https://www.gartner.com/smarterwithgartner/hrs-covid-19-response-defines-employer-brand/
Cucinotta, D. & Vanelli, M. (2020). WHO Declares COVID-19 a Pandemic. Acta Bio-Medica: Atenei Parmensis, 91(1), pp 157–160.
Huang, C., Wang, Y., Li, X., Ren, L., Zhao, J., Hu, Y., Zhang, L., Fan, G., Xu, J., Gu, X., Cheng, Z., Yu, T., Xia, J., Wei, Y., Wu, W., Xie, X., Yin, W., Li, H., Liu, M. & Cao, B. (2020). Clinical features of patients infected with 2019 novel coronavirus in Wuhan, China. The Lancet, 395(10223), pp 497–506.
Muth, M. (2020). Ethical decision-making for directors during COVID-19. American Institutes of Company Directors, 23rd April. Retrieved from: https://aicd.companydirectors.com.au/membership/company-director-magazine/2020-back-editions/may/ethical-decision-making-for-directors-during-covid-19
Spiggle, T. (2020). Coronavirus Scapegoating: Employment Discrimination Against Asian Americans. Forbes, 20th April. Retrieved from: https://www.forbes.com/sites/tomspiggle/2020/04/20/coronavirus-scapegoating-employment-discrimination-against-asian-americans/
UNESCO. (2020). COVID-19-related discrimination and stigma: A global phenomenon? UNESCO, 25th May. Retrieved from: https://en.unesco.org/news/covid-19-related-discrimination-and-stigma-global-phenomenon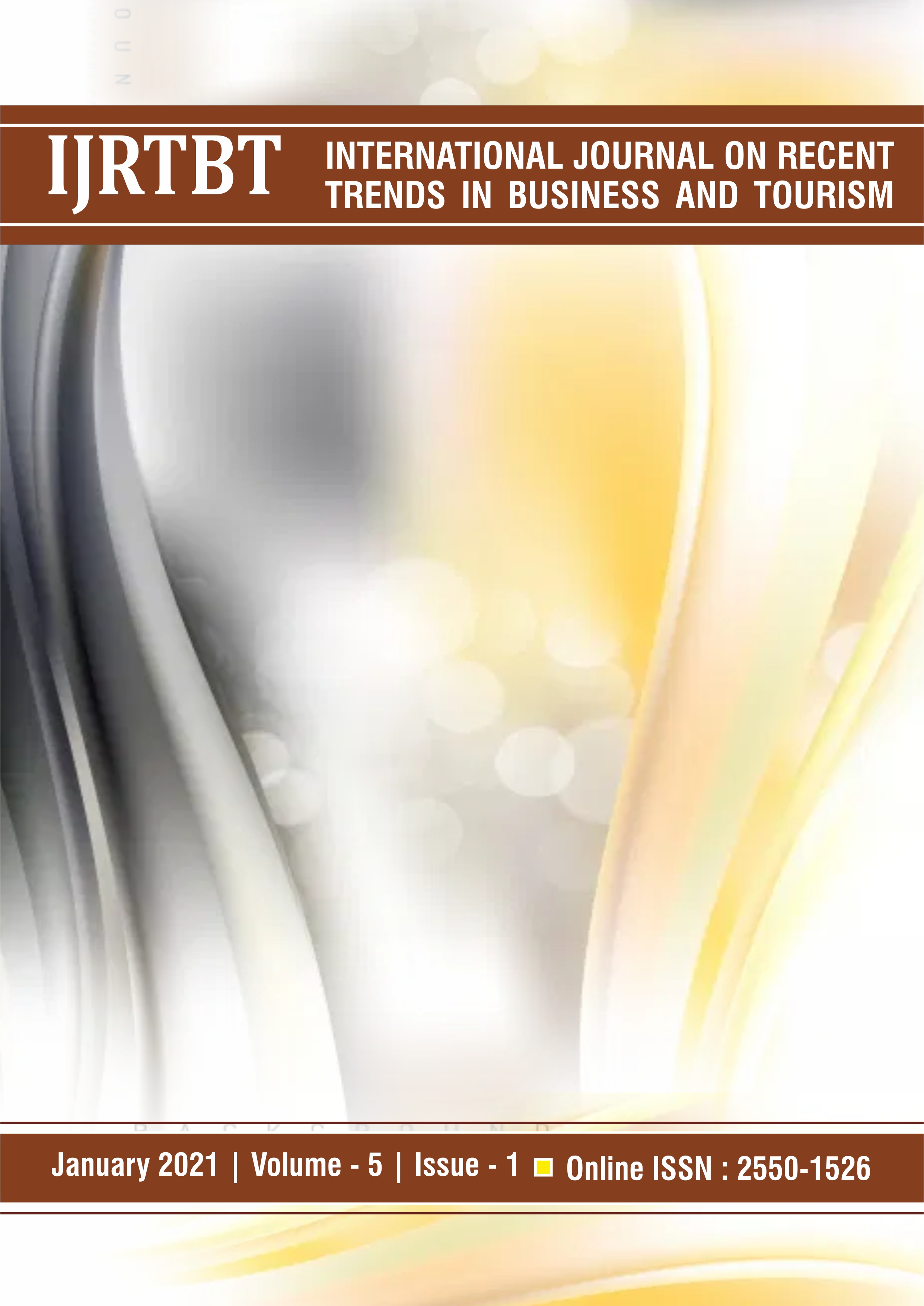 How to Cite
Vinesh Raj S, & Meghna Gohain. (2021). COVID-19: THE SCAPEGOAT FOR THE EMPLOYERS. International Journal on Recent Trends in Business and Tourism (IJRTBT), 5(1), 8-10. Retrieved from https://ejournal.lucp.net/index.php/ijrtbt/article/view/1289
License
This work is licensed under a Creative Commons Attribution-NonCommercial-NoDerivatives 4.0 International License.