THE STUDY OF SERVICE QUALITY SATISFACTION ON STUDENTS OF AMITY UNIVERSITY, PATNA
Abstract
This thesis was undertaken at the University of Amity, to explore students' understanding of the case. The quality of service provided to them by the institutions. Quality of service is imperative for educational Institutions to continue to grow. This study examines the relationship between the quality of service dimensions (tangibility, responsiveness, reliability, assurance, empathy) and student satisfaction. In addition, this study also examines which of the various critical factors contributes most to student satisfaction. A short, recorded literature is important for this analysis in this field. The research used a closed-ended questionnaire for the Basic Random Sampling survey of 61 respondents. The analysis presents the findings of the problem set focused on the aspects of the efficiency of the operation. The results of this study can be supported by the RATER Model, which makes it possible to understand what kind of relationship is shared between student satisfaction and quality of service. The findings generally indicate that most students are satisfied with the facilities provided by the university. Such results should enable Amity University to build a stronger strategic strategy to improve student retention and overall success. The outcome would show whether all five dimensions of service efficiency is associated with student satisfaction.
Keywords:
RATER Model, Service Dimension, Service Quality
Downloads
Download data is not yet available.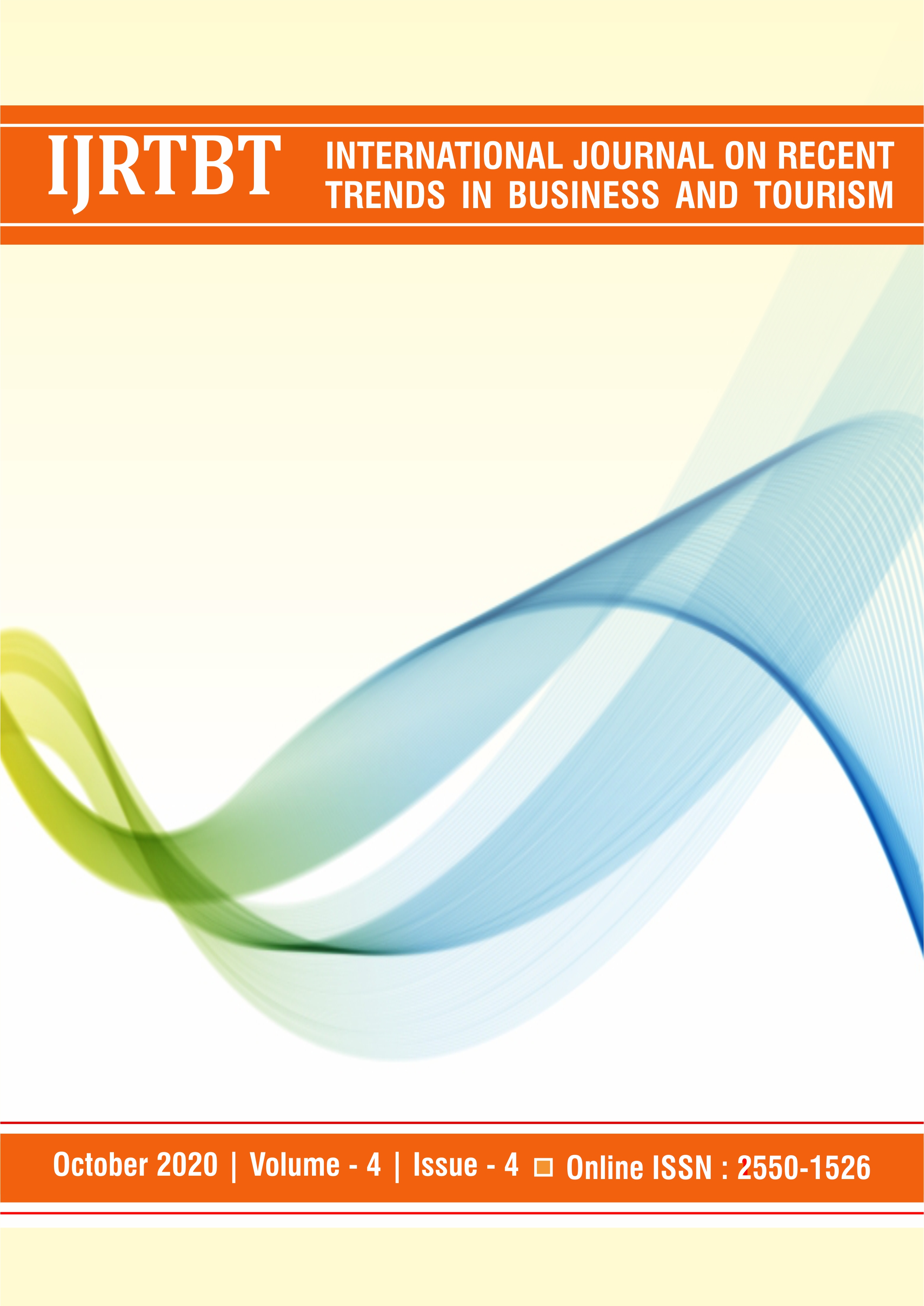 How to Cite
Soumya Ranjan, Siddharth Shankar, Umesh Kumar, Manisha Srivastava, & Sui Reng Liana. (2020). THE STUDY OF SERVICE QUALITY SATISFACTION ON STUDENTS OF AMITY UNIVERSITY, PATNA. International Journal on Recent Trends in Business and Tourism (IJRTBT), 4(4). Retrieved from https://ejournal.lucp.net/index.php/ijrtbt/article/view/1184
License
This work is licensed under a Creative Commons Attribution-NonCommercial-NoDerivatives 4.0 International License.