IMPACT OF NOVEL CORONAVIRUS ON DEMAND AND STOCK PRICES OF HOTEL, RESORT AND RESTAURANTS INDUSTRY
Abstract
This research paper aimed to know the impact of the novel coronavirus also known as COVID-19 on the hotel, resort, and restaurants industry. Also, the study predicted the future trend of the companies listed under this industry and to find out the reasons for such trends. As the lockdown was introduced in the nation, all industries took a big hit as they all had to shut down. It was found from the study that the stock prices of these hotels took a big hit and went down around mid-March 2020. This was the time when early signs of COVID-19 were seen and approximately around 300-400 cases were confirmed in India and this change in the market is not momentary and would pass soon, but this change would continue for a long time until a vaccine for the virus is produced. It was also found that the months from November 2019 till April 2020 were the worst for the hotel, resort, and restaurants industry. Moreover, it can also be predicted that it is going to take some time for the Industry to stabilize and work under smooth conditions once again. The trend of social distancing would remain in the world and will affect lifestyles in some manner or another. The food industry is coming up with new ways to treat the situation and to assure the consumer about the safety of the food.
Keywords:
Coronavirus, Hotel and Restaurant Industry, India, Lockdown, Stock Prices
Downloads
Download data is not yet available.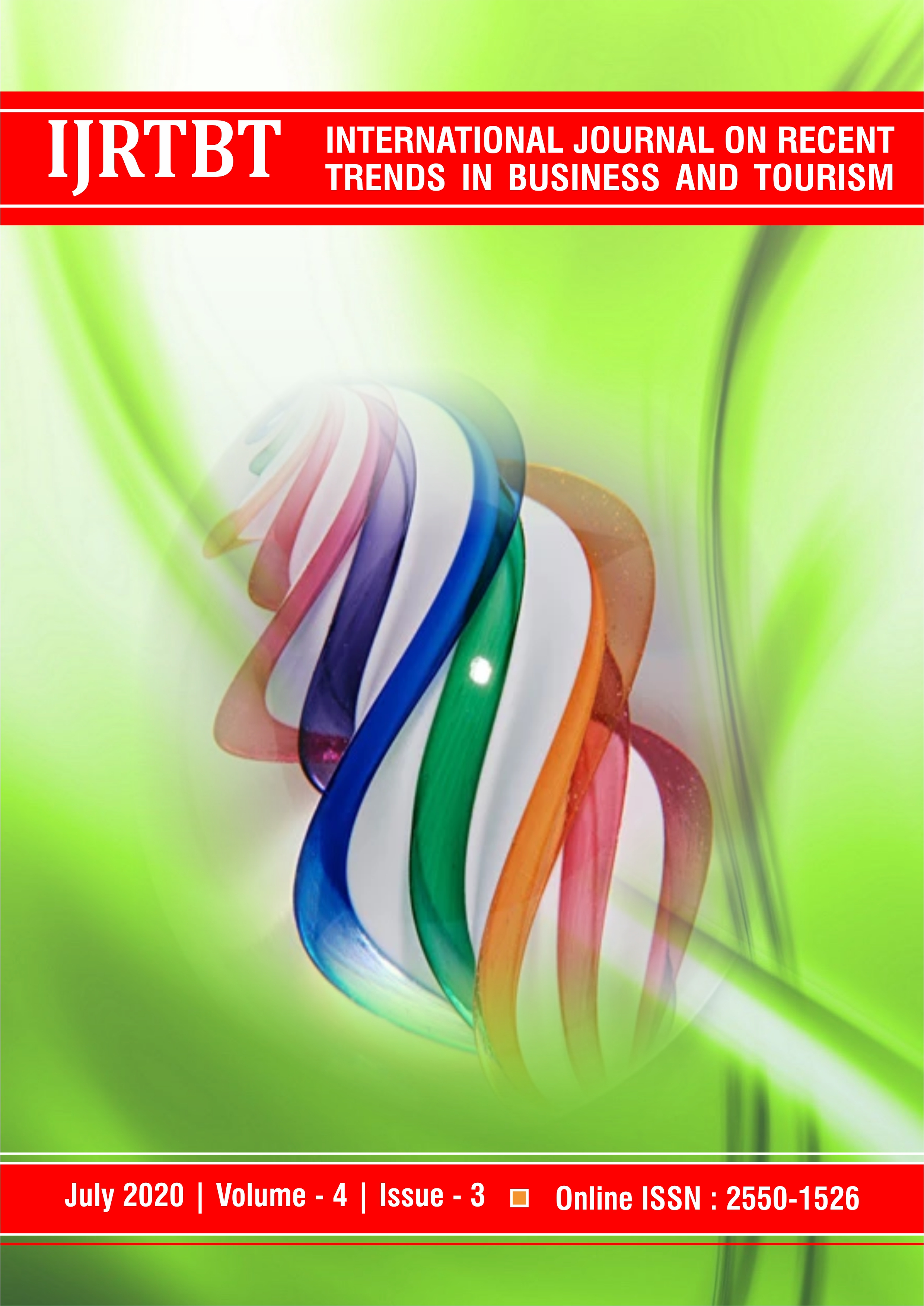 How to Cite
Esha Jain, & Kartikeya Madan. (2020). IMPACT OF NOVEL CORONAVIRUS ON DEMAND AND STOCK PRICES OF HOTEL, RESORT AND RESTAURANTS INDUSTRY. International Journal on Recent Trends in Business and Tourism (IJRTBT), 4(3), 1-6. Retrieved from https://ejournal.lucp.net/index.php/ijrtbt/article/view/1114