EFFECTIVENESS OF GINGER KEPOK BANANA COOKIES CONSUMPTION TO DECREASE PREGNANT WOMEN EMESIS
Keywords:
Emesis, Pregnant Women, Banana Kepok Ginger Biscuits
Abstract
Nausea or vomiting commonly called morning sickness is common in early pregnancy. But if not treated further, it will turn into hyperemesis gravidarum which can threaten the health of the mother and fetus. This study aims to determine the effect of consumption of kepok banana ginger biscuits on the risk of decreased emesis in pregnant women. The research design uses quasi experiment, with pretest and post-test design with two experiments. This research was conducted in the working area of ​​the Kahuripan Tasikmalaya Community Health Center, Indonesia, among first trimester pregnant women with 8-16 weeks gestational age who experience nausea, vomiting, with physiological pregnancy. The sampling technique used purposive sampling technique, with a total sample of 30 people in the intervention group and 30 in the control group. Data analysis was done using univariate and bivariate. The results showed that after pregnant women consumed 6 pieces of biscuits for 4 days, consumption of kepok banana ginger biscuits could reduce the emesis of pregnant women. Pregnant women are expected to consume kepok banana ginger biscuits to reduce nausea and vomiting.
Downloads
Download data is not yet available.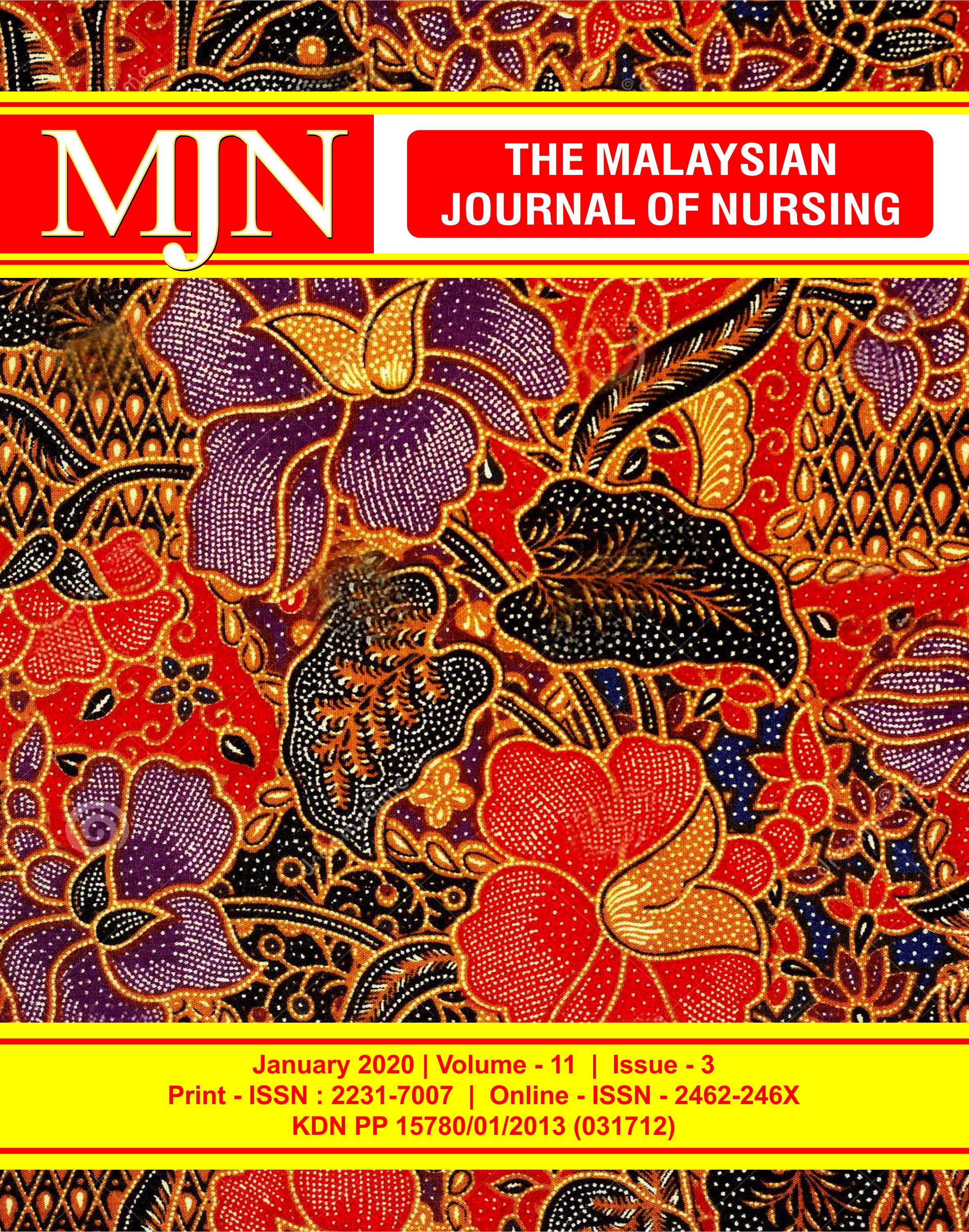 How to Cite
Kusmiyati, Ani Radiati, & Sofia Februanti. (2020). EFFECTIVENESS OF GINGER KEPOK BANANA COOKIES CONSUMPTION TO DECREASE PREGNANT WOMEN EMESIS. The Malaysian Journal of Nursing, 11(3), 8-12. https://doi.org/10.31674/mjn.2020.v11i03.002