MESSAGE FROM THE EDITIOR-IN-CHIEF
Abstract
It is crucial for global society to ardently recognise that the nursing profession has grown enormously over the last few decades. Apart from being nursing professionals, they are now researchers, health policy advocates, and educators. Nurses have evolved in their professions over the years to better understand the job than they did at its inception. The profession of nursing involves advocating for welfare and having a positive impact on patient outcomes, in addition to providing care for the sick and the general population. For societies to be secure, prosperous economically, and egalitarian, equal access to healthcare is the most essential need. But it cannot possibly happen without enough nurses to deliver the required care. Of late, greater emphasis has been given to more important health-related areas like universal health coverage, prevention, and control of non-communicable diseases, taking care of mental health, infection prevention and control and response to health emergencies.
Downloads
Download data is not yet available.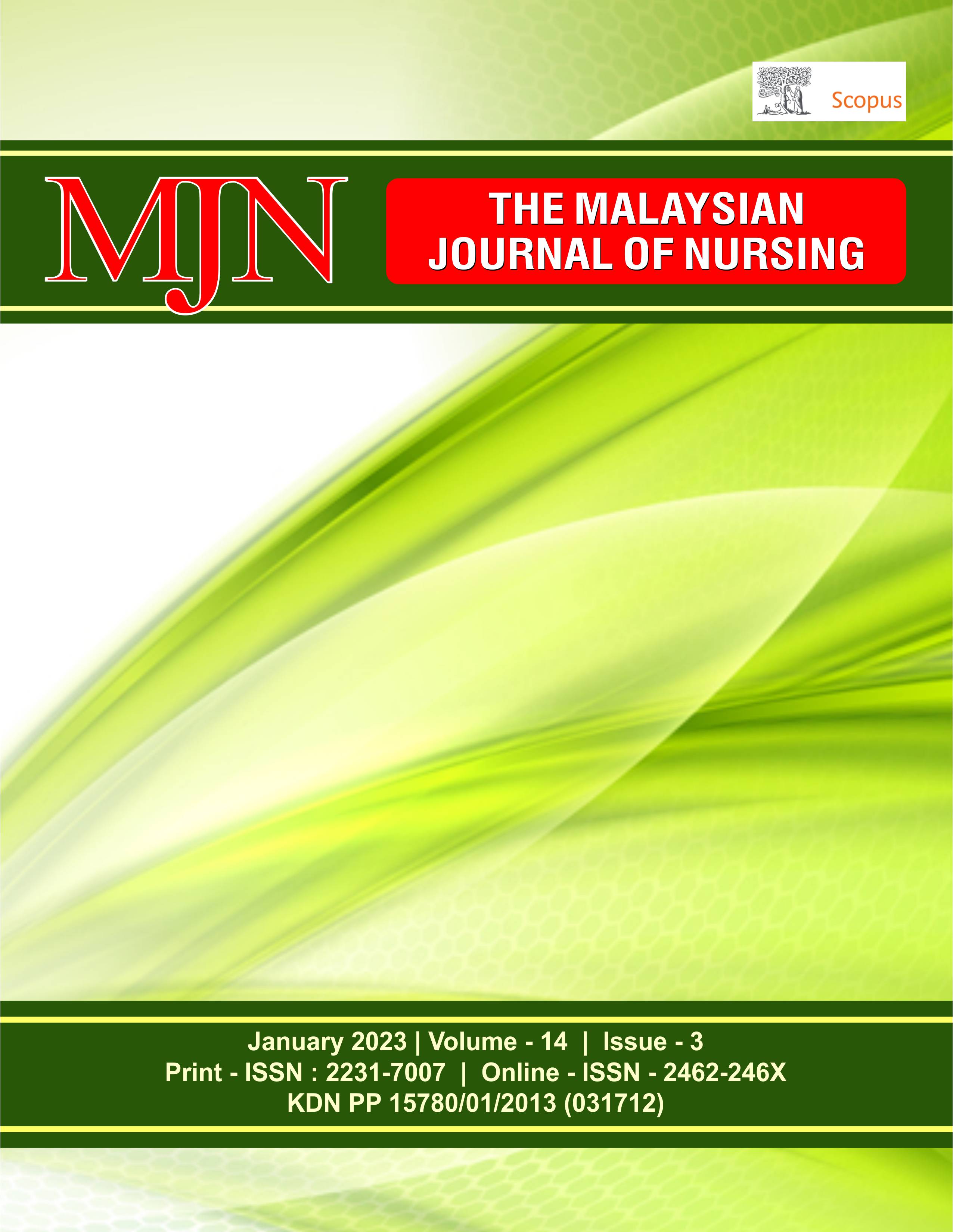 How to Cite
Abdullah , D. P. D. H. B. F. . (2023). MESSAGE FROM THE EDITIOR-IN-CHIEF . The Malaysian Journal of Nursing (MJN), 14(3), 2-2. Retrieved from https://ejournal.lucp.net/index.php/mjn/article/view/2078
License
This work is licensed under a Creative Commons Attribution-NonCommercial-NoDerivatives 4.0 International License.